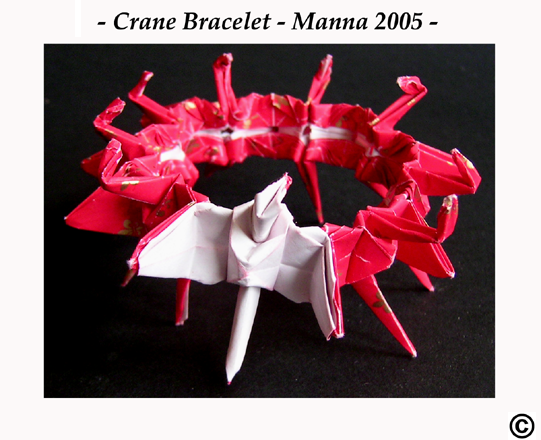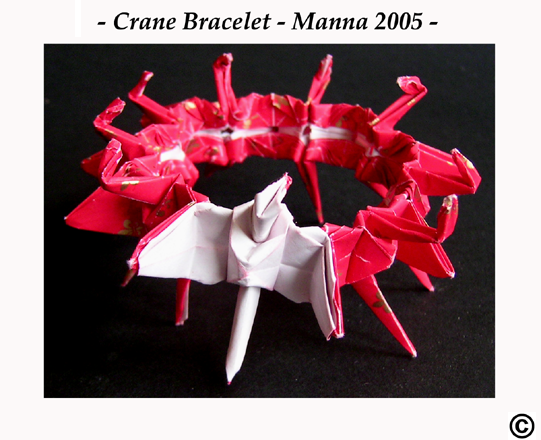 Watch
Crane Bracelet
Out of one piece of wrapping paper, without cutting or glue
Own desing based on the original crane.

One paper? Thats amazing! How did you do it?
Reply

Wow, that's amazing! I never thought it was possible to make a bracelet of cranes with 1 piece of wrapping paper.
Reply

holy crap, without glueing or cutting *jaw drops* how long have you been doin origami? coz your pretty talented

Reply

ehmz for about 13 years now. After I folded every design that I could find in books I started inventing my own designs

Reply

ziet er zo ingewikkeld uit! Hoe lang ben je wel niet bezig met zoiets? erg mooi!
Reply

this is really fantastic. the one white bird makes it very lively! intresting work

Reply

that is amazing! i can not imagine how you can fold these designs!
Reply

Wow, cool!
Origami art

Reply

Reply