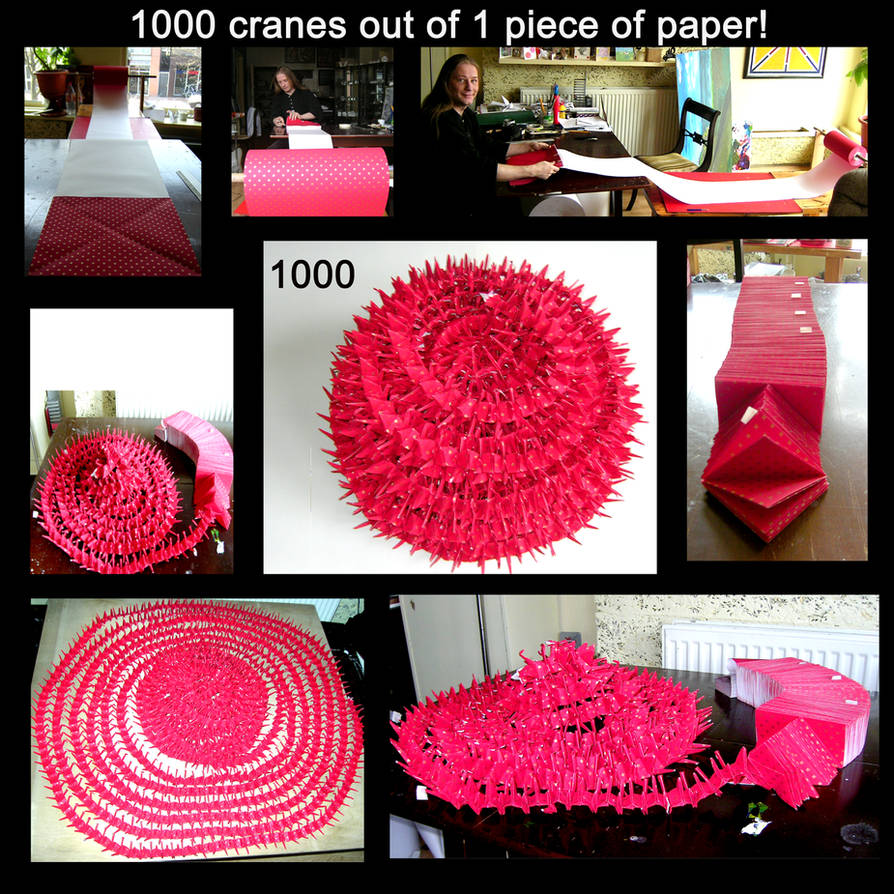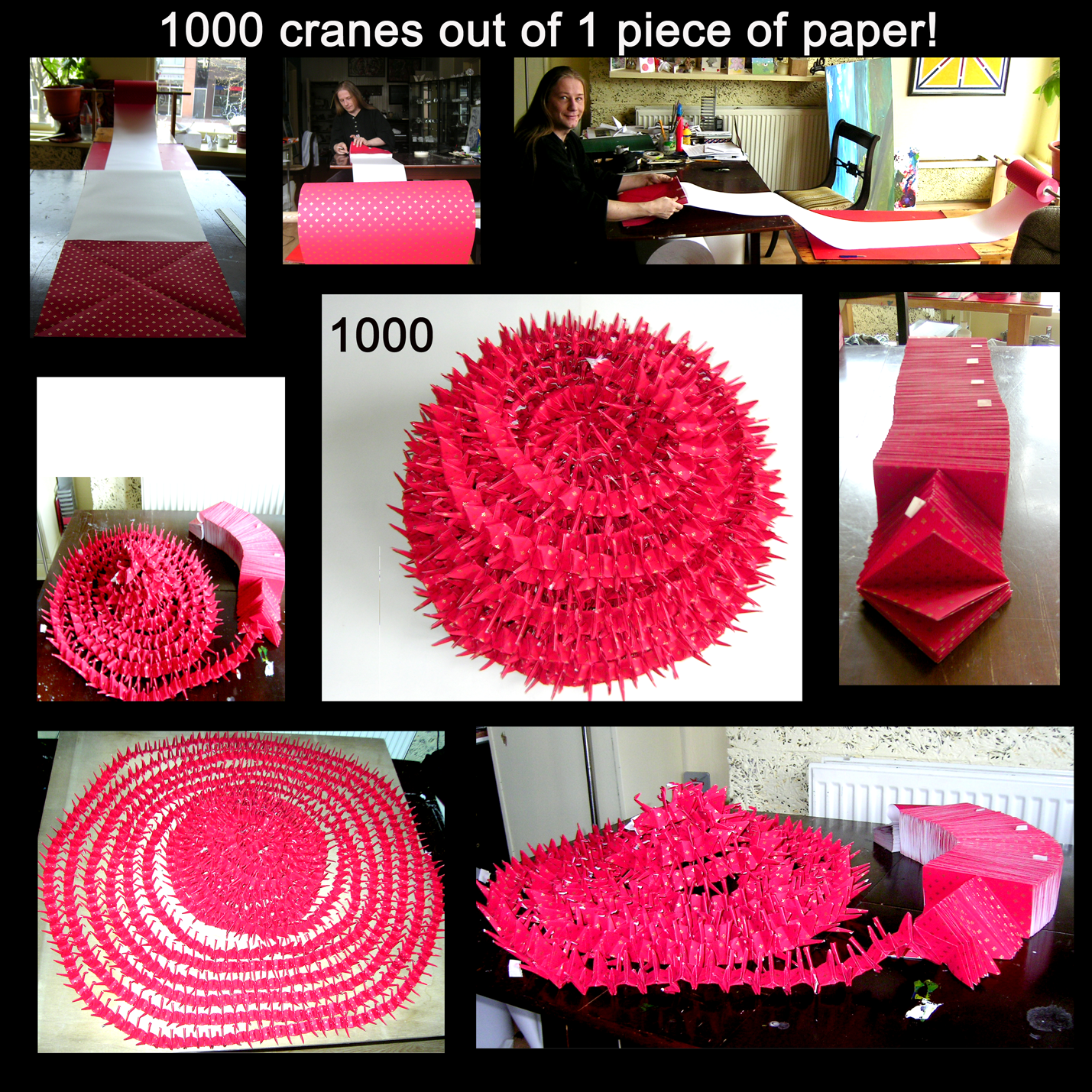 Watch
Well, here it is.
"Duizend kraanvogels uit een stuk papier " (Thousand cranes out of one piece of paper).
So no glue, cutting or anything like it.
The photo shows you thru the process in big steps. I worked on this for about 4 months.
In the beginning it was a little hard but later I got a hang of it.
Hope you all like it