Hi everyone

I'm open to do art trades!
Commissions are open! details here: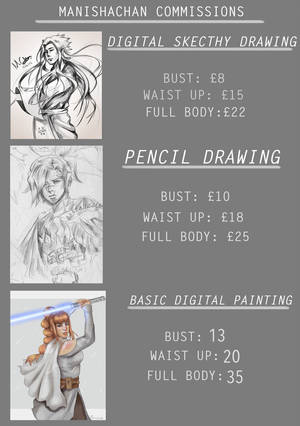 Payment by paypal only!

Contact me on Tumblr (manishachanart.tumblr.com/ ), DeviantArt or email me at: manisha.dusila@hotmail.co.uk

I do draw: (Human/furry) chraracters, couples, NSFW, simple armour

I do not draw: complex backgrounds, machines, incest/underage

If you want a custom order, such as something similar to art in my gallery, do let me know! as well as prices for extra characters

Thank you!