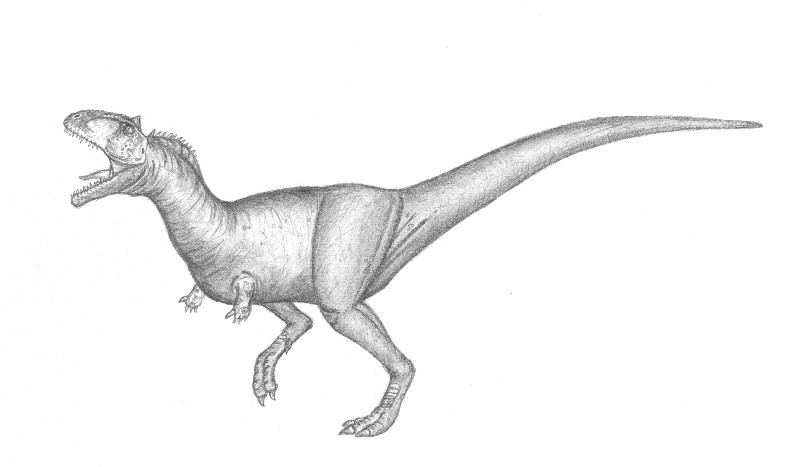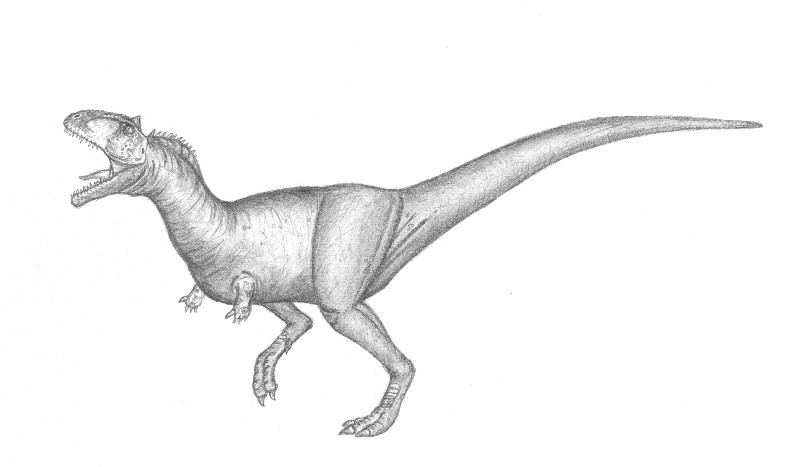 Watch
The "reptile born in an explotion" in honour of Fernando Novas. Based in the recovered materials and in Majungatholus.

very nice. the arms look a little weird though
Reply

Well... the arms were´nt found... it´s reconstructed after Carnotaurus, and yes... the arms are veeery weird!
Reply

ROOOOAAARRRRR! Es lo que oigo cuando veo este dibujo!
Otra vez, la textura de piel es perfecta! Y me gustan las puntas en el cuello! Dibujaste las manos y los brazos perfectamente para un Abelisaurid - muy, muy cortos. Todo el craneo es especulativo, basado en los otros Abeli's, verdad? No se encontro' su cabeza!? Fue posible que el no tuviera cabeza....? Un chiste estupido....
Es uno de mis nombres favoritos para un dinosaurio...es tan chistoso....

Reply

en realidad se encontraron dos fragmentos pequeños del craneo.... asi que lamentablemente tenia cabeza! jeje. Pero estos huesos no permiten una reconstruccion detallada (por lo menos no me lo permiten a mi.... hehe), asi que me base principalmente en un Carnotaurus y en el Majungatholus... y obviamente invente un poco! jeje
Reply

Jeje, y yo estaba pensando en una familia de estos dinosaurios, viviendo sin cabezas...con la garganta expuesto para comer...y serian torpes por la falta de los ojos y el cerebro...
uhh, realmente, ahora creo que los dinosaurios necesitaban cabezas...un dinosaurio sin cabeza no es buena idea... *a clumsy, headless dinosaur falls on me and squishes me flat* Yo soy panqueque!! YAY!
Reply