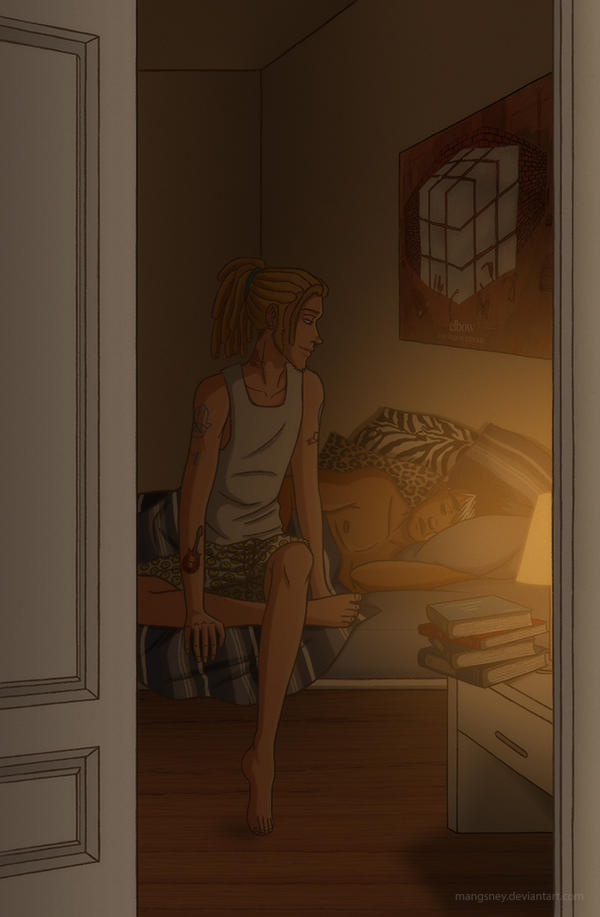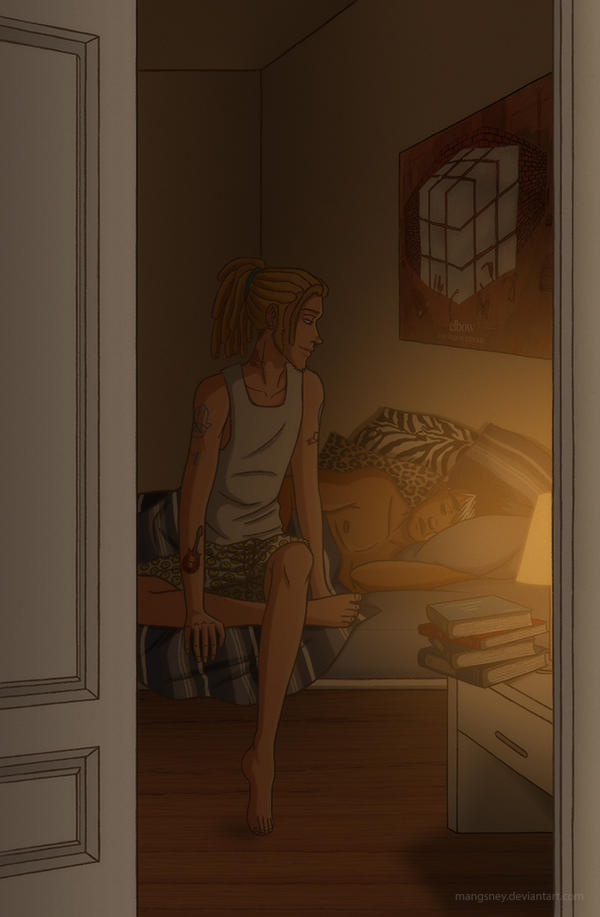 This was my first time taking part in a big collaboration like this and I'm so sorry, Kori, I must have been so annoying it was fun, I'm glad I didn't chicken out. I went with something very different from my usual style (I was trying to stay a bit closer to EK's looser, more 'natural' style), and it was interesting.
Before I go, a mahoosive "Thank you!!" to my dear Crys, who pretty much held my hand throughout the entire process for this one. Oh and the title was her idea, albeit indirectly.
Please click on "Download Image" for full view!!

It's already on tumblr: [link] Please reblog instead of reposting

This is so sweet and has so much thought and detail. I love the animal print pillows. Clearly Teej's side of the bed. Well done!

Reply

Awww, thanks a lot! I was at a loss for what to do with the sheets and pillows, until a friend and I came up with the idea of them completely disagreeing about it but eventually reaching a compromise

Reply

Reply

This is so lovely ; x ; I love the soft lighting, so nice.
Reply

Thank you, that means a lot coming from you

I tried something very different from what I usually do, so I'm glad it worked.
Reply

i wish i didn't have to put a credit card in as i do not own one T.T
Reply

No, no, no, you don't have to use a card! I was confused too, since I know for a fact that the PDF is available for free (the fanbook isn't supposed to generate any profit). If you put "0" in the amount field at the bottom, all the credit card fields should disappear. Let me know if it worked!
Reply

Very good job! And bg is awesome *_*
Reply