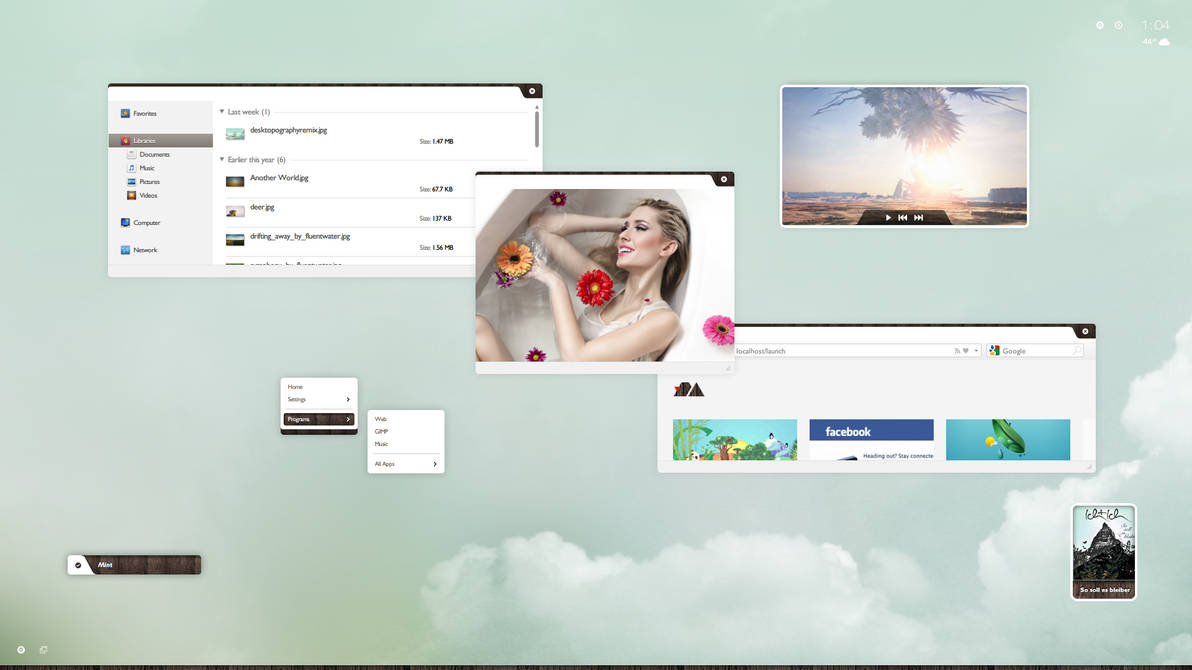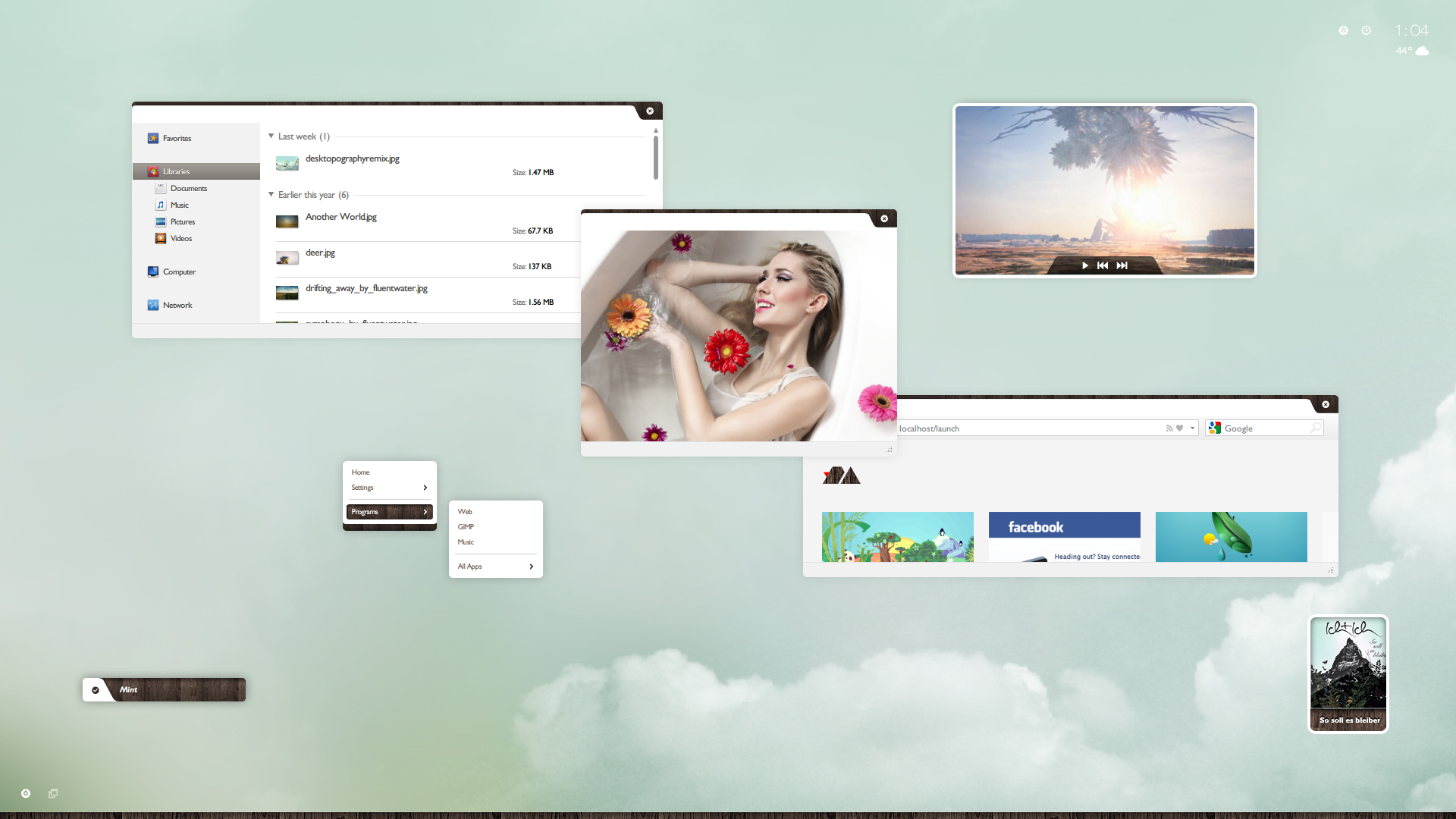 Watch
Since the competition deadline has been extended, I will be re-working this and resubmitting

Stay tuned.
If you like this, please visit: [link] and give it a good rating!!
Business first:
OS is Windows 7Litestep
is Mint by me
Visual Style
is a Mod of:
Wave, by seahorsepip
TrueTransparency
is Mint by me
Icons
Faezna (originally by
thyeum
and ported by
fjsferreira
Launchy
is Mint by me
CD Art Display
is Mint by me
Firefox
is a Mod of
Metro
Startpage
is Mint by me
Image
is Spring Waters 02 by
PinkFishGR
Wallpaper
is Mint by me
-------------------
Whew. So the video player is done in LS. It is kinda sorta functional. The video comes from a DWM thumbnail of a winamp video and the buttons are overlays that control play/pause prev/next. While this sounds like it's pretty cool, it is an absolute nightmare to use (and DWM is a nightmare to work with in litestep). I would not recommend that anybody try this haha. Baaaad idea.
In retrospect, I should've spent the time on a small icon set, but last night literally the only night I had to work on this and by the time I was done with the video player, Faenza was looking especially nice to me

.
Other cool things: the bottom bar slides up serves as a launcher and taskbar. Pressing on the round switch hides the tasks and displays a dock-like launcher bar. Pressing the window icon next to it hides the launcher and brings up the taskbar. I wanted to show this functionality, but the taskbar is incomplete and again, I didn't have time to make icons to match the wood. Plus, when extended, the bottom bar is 70px tall and I know how much you guys hate big taskbars

PS Happy Earth Day!