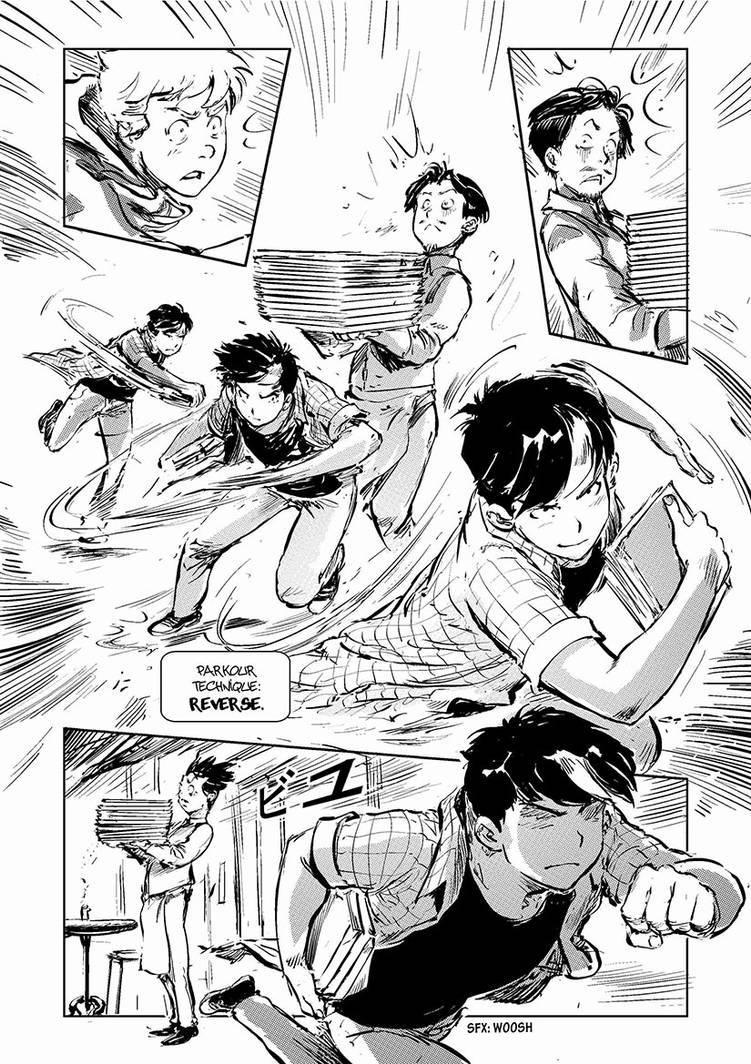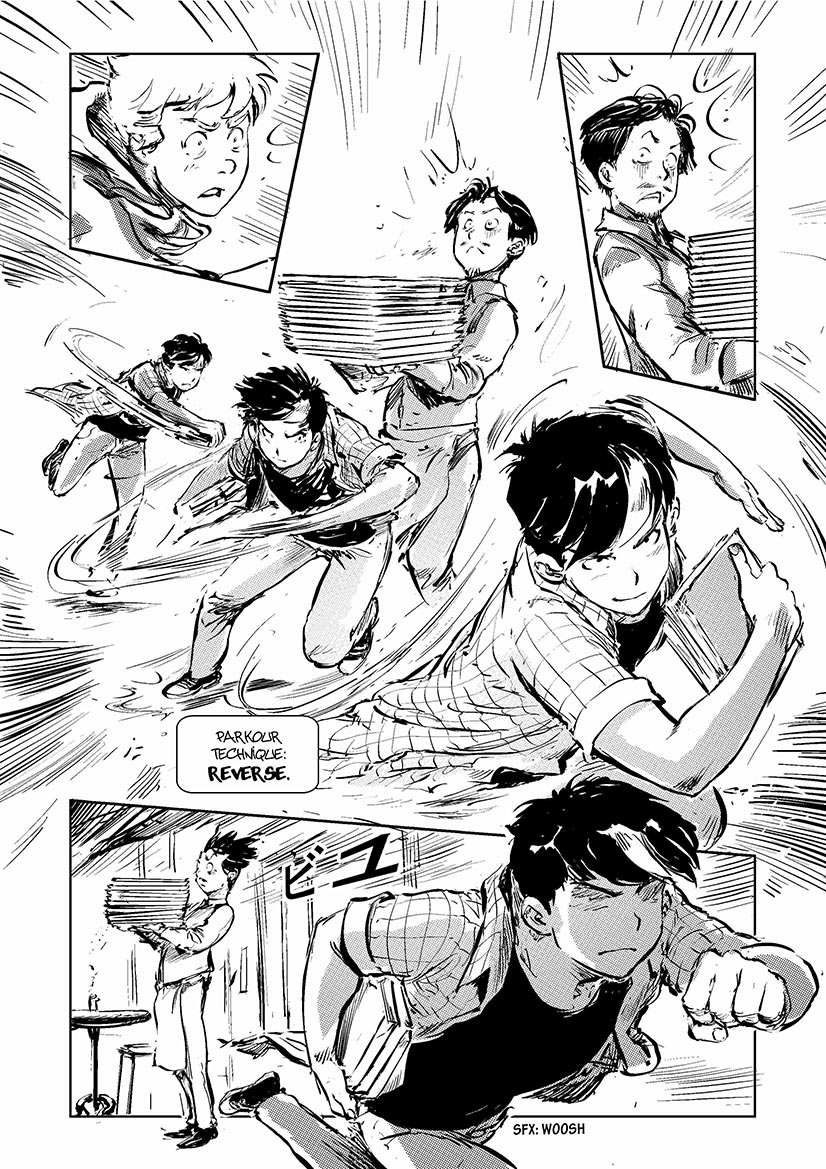 This is a scene of the second chapter of our parkour manga series, called R.u.N. (Remember Ur Nature), with the title Street Chase.
This scene is a street chase between the main charecter, Jean Liam and a boy in the streets of Ome.
Be sure to read the Chapter 01 & Chapter 02 in our official manga reader here:
[link]
Facebook:
[link]
Twitter:
[link]
Youtube:
[link]
G+:
[link]
For more information about the characters and the story please visit our site
[link]
Online Reader:
[link]
Also check the promotional video for our manga series.
[link]
WRITTEN BY: KARIOFILLIS-CHRIS CHATZOPOULOS & RAPHAEL VOUTSIDIS
ILLUSTRATED BY: MANOS LAGOUVARDOS