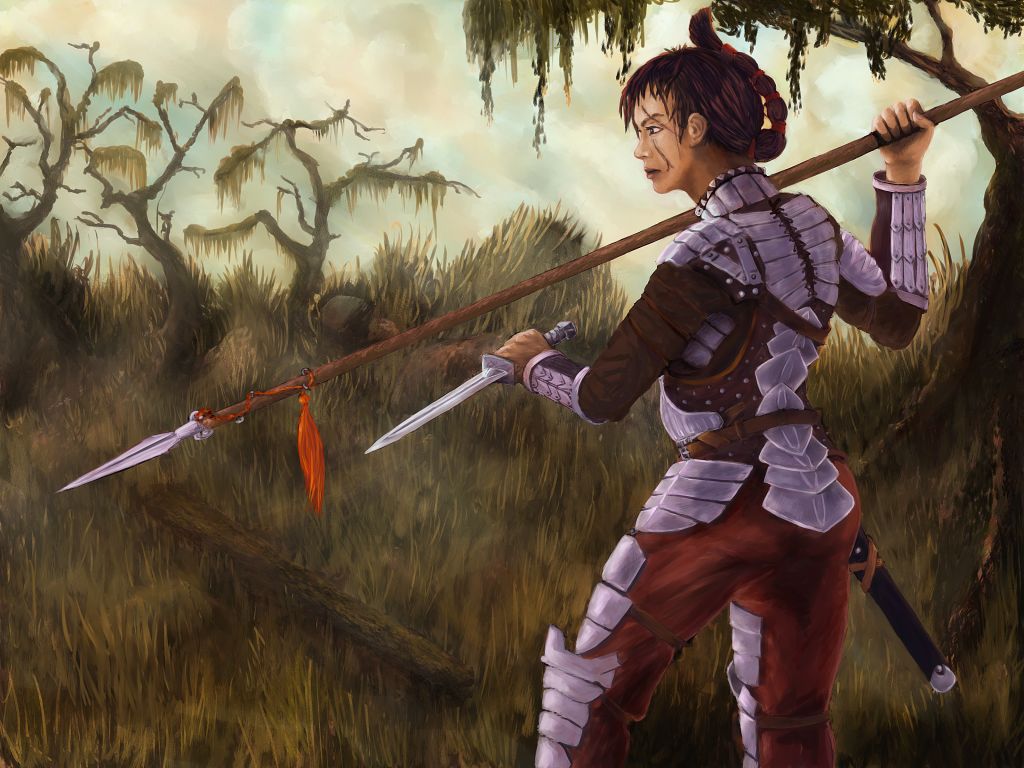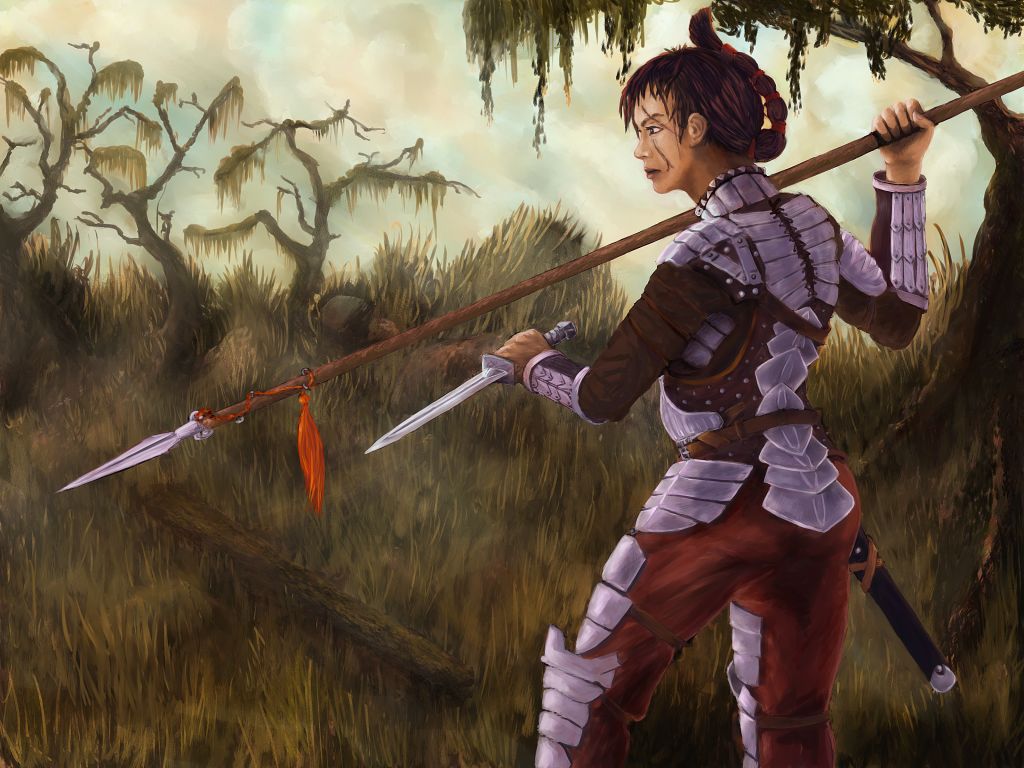 Watch
A character portrait of a spear warioress of Thalis. Wearing the typical hairdress of an Alkonnen of Thalis she bears the traditional armament of the nomad tribes of the Kyrukki the house of Thalis derived from.

Wanted to flex my muscles with colored paintings once again. Stay tuned!

i love this! the plates down her spine in particular accent her feminine form while still protecting a vital area! really, way to go!
Reply

That is one hell of a flexible forearm (the spear holding one). Nice pic otherwise

Reply

The forearm itself seems rather static to me. It's more the upper arm that might not properly align between the shoulder amd the forearm. And the hand might indicate a rather radical twist if that's what you mean...
Reply

Yeah, the hand is what I was talking about. It's got an almost 180 turn, which with the arm in that position shouldn't be possible, and wouldn't be practical if for some reason it is possible. Still like the concept though. It's really very nice looking.
Reply