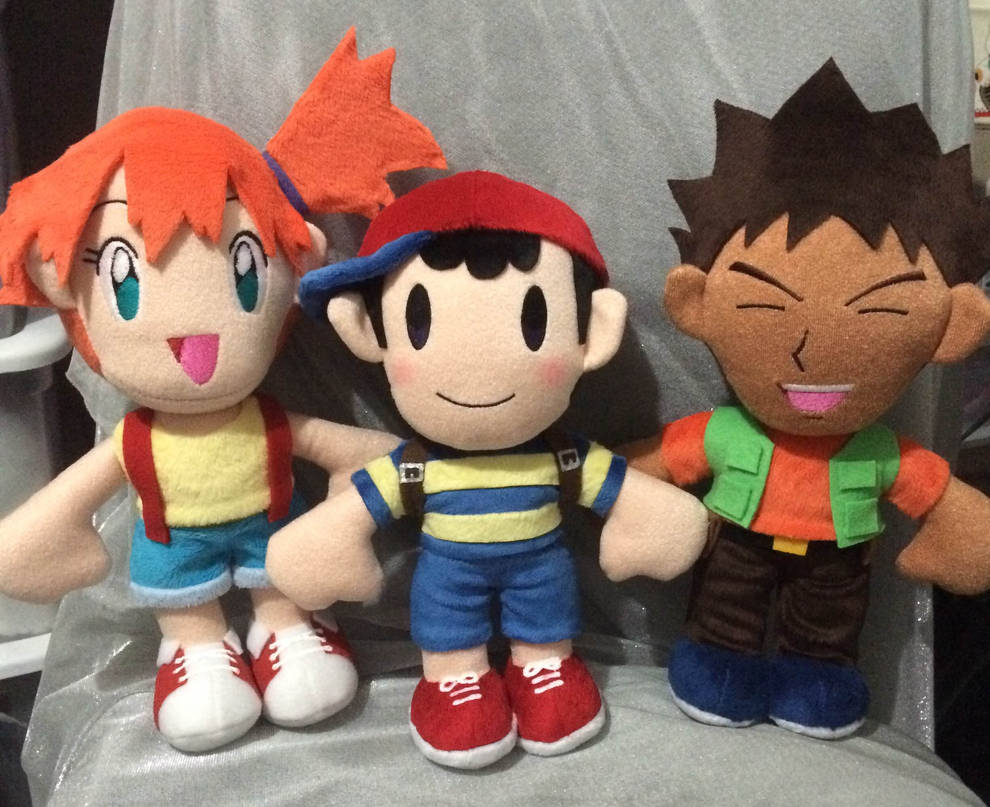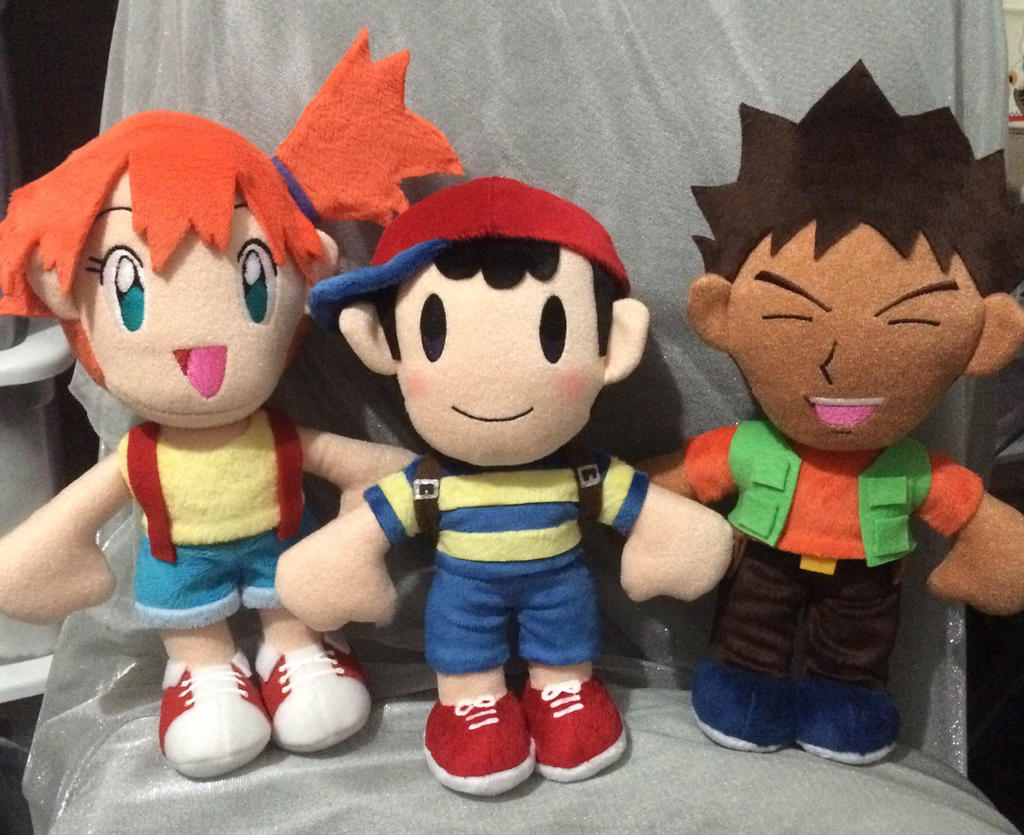 Watch
Ness does look like he'd be right at home in the Pokemon world, doesn't he?

Misty, Ness, and Brock plushies handmade by me. I'm planning to make Red or Ash to complete the heroic trio, but not sure which would be more popular. I'm leaning toward Red because I don't care for Ash.

Yeah, I had the same situation when I first met Ness in the first Super Smash Bros game.
Reply

These are really neat :3
If you are going to do Red you could do Green and Blue too

Are you going to renew James too?

Please do more Team Rocket plushies! I'd especially love to see them from Best Wishes.
Reply