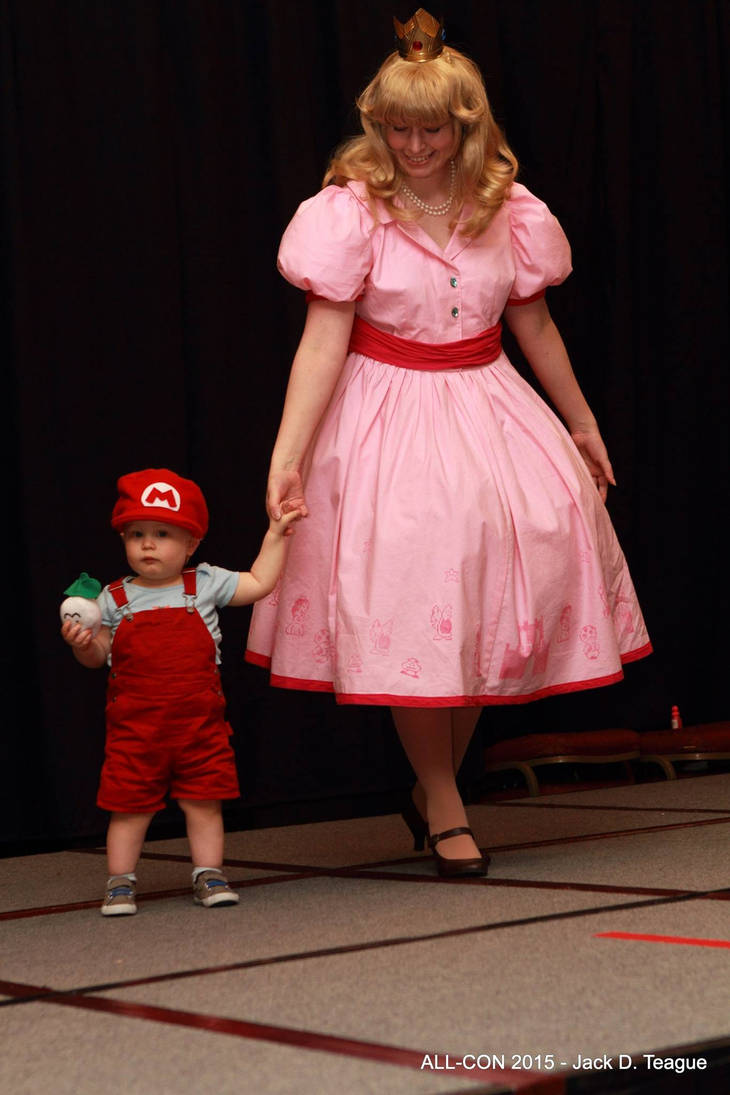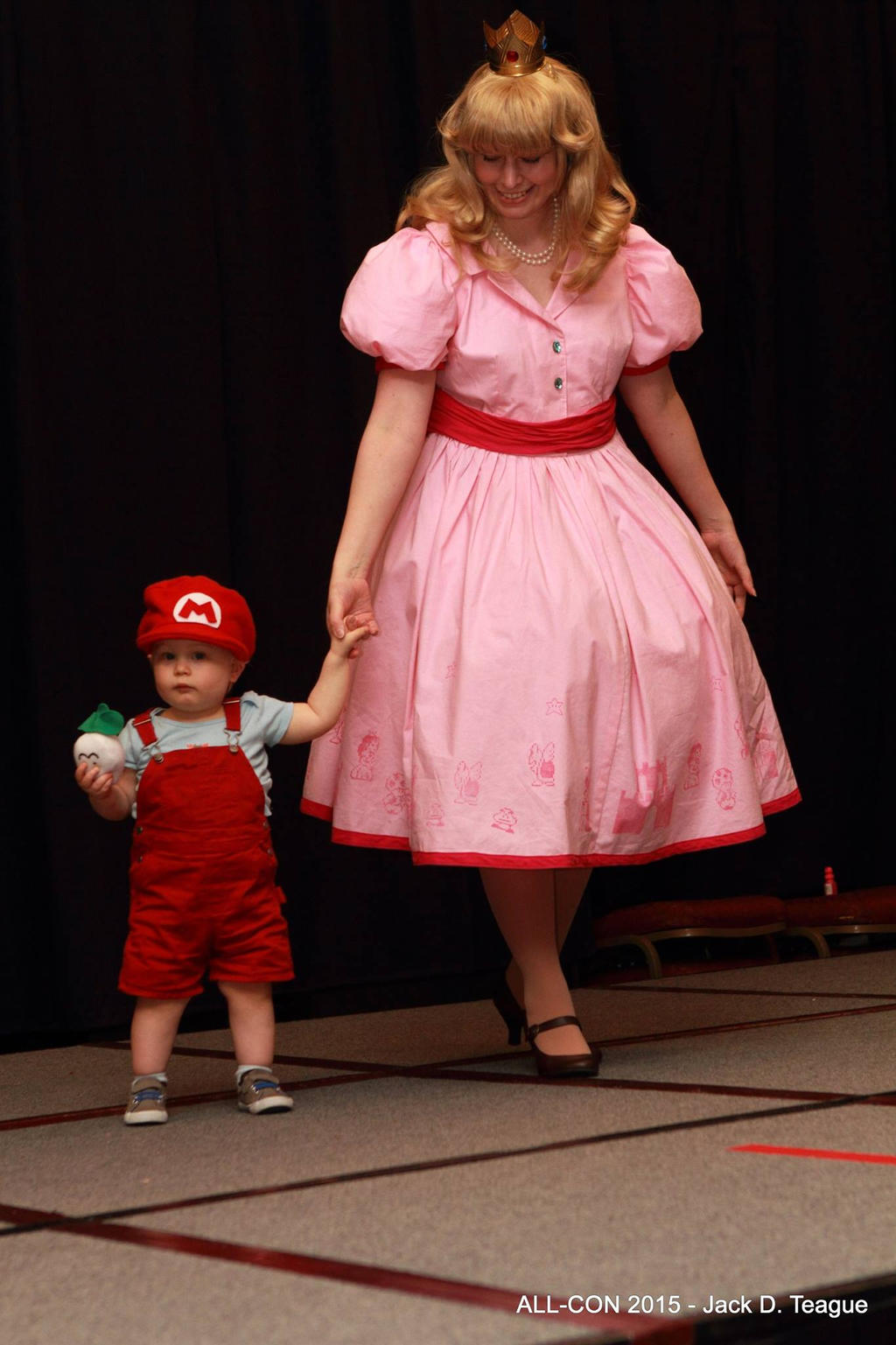 Watch
Newest costumes completed for All-Con 2015. We took Best in Show at the Cosplay Contest!
youtu.be/Cvy8J_AXWKc
Princess Peach's huge ballgowns aren't practical for taking care of a baby, so I designed an original take on Peach with a 1950's inspired dress. The designs at the bottom were done with 3D printed stamps that I modeled myself!