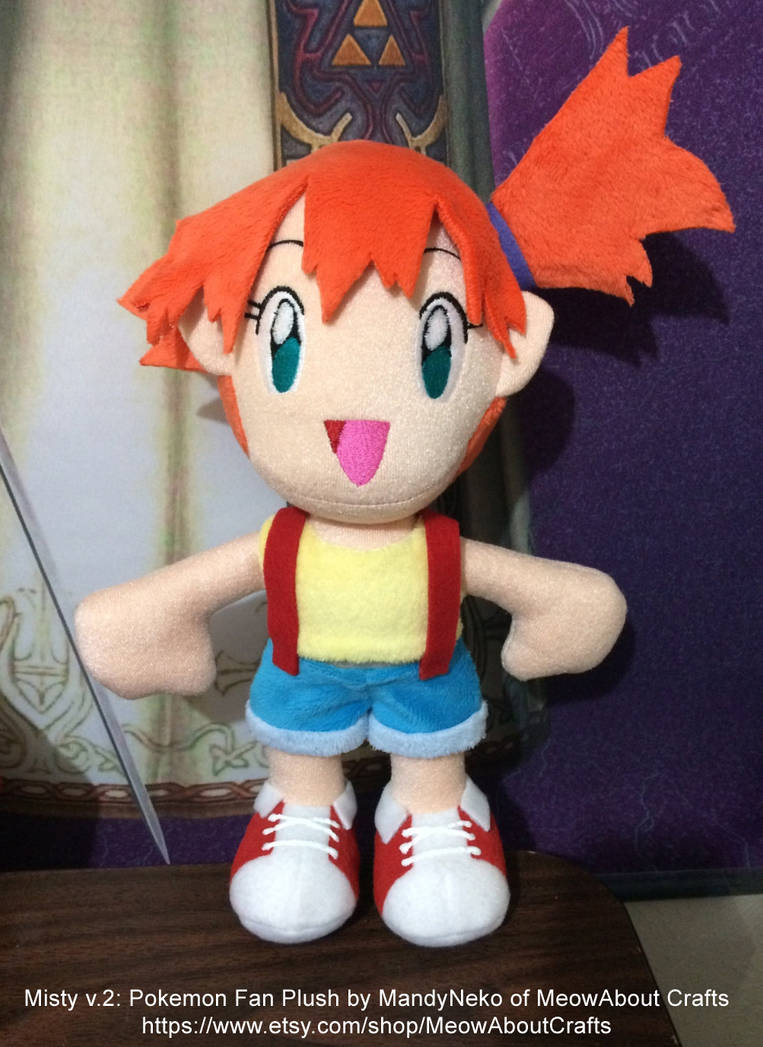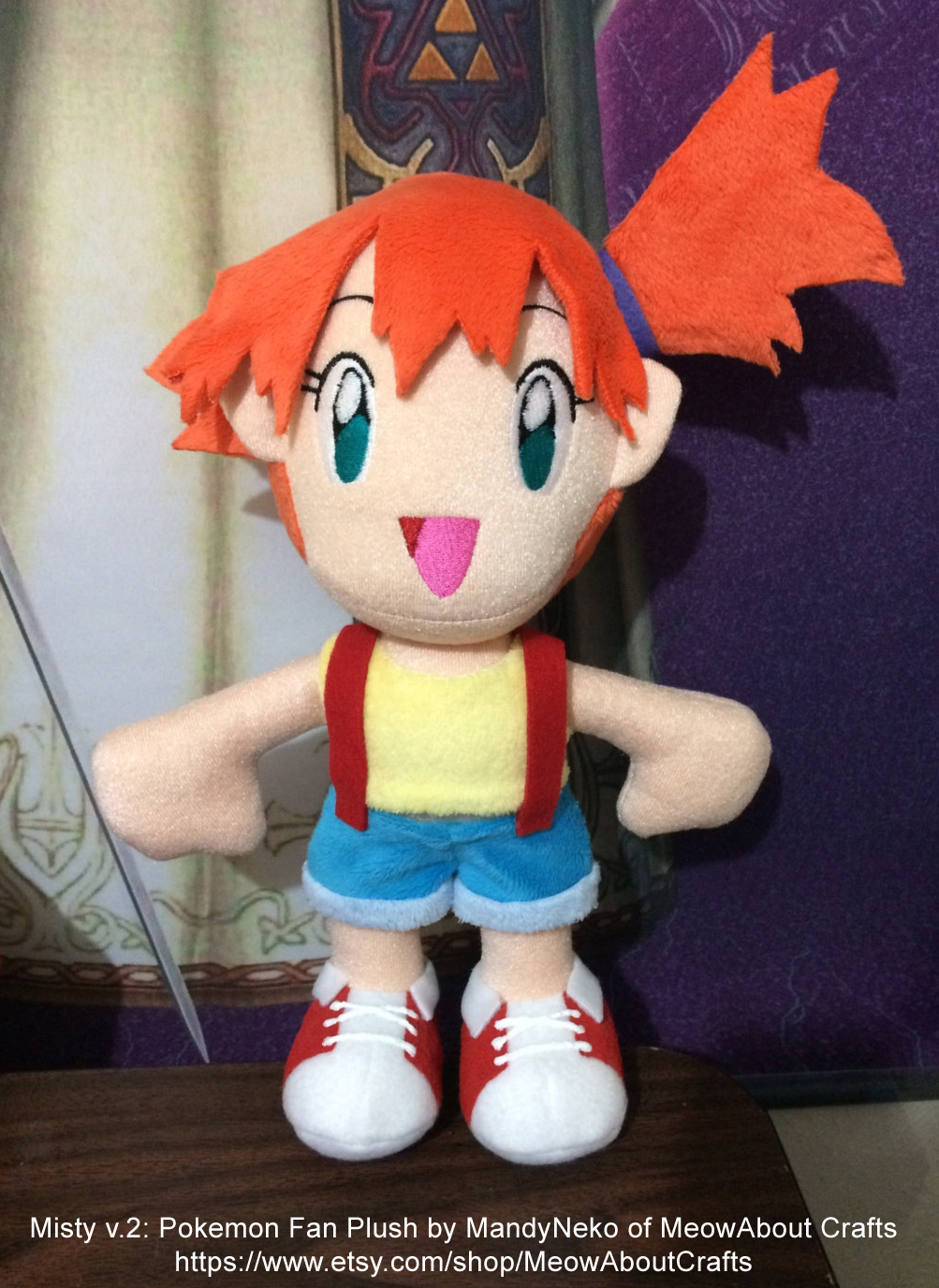 Watch
You may remember my very first plush doll I did of Misty from Pokemon (here:
mandyneko.deviantart.com/art/M…
). This is my new, improved plush technique with larger, modified patterns, embroidered face, and high quality materials including craft velour and minky. Naturally I had to start with Misty once again! Her basic design makes her a great first doll to try out a pattern with.
This doll doesn't have the option to sit, just stand, but that helps her look better when standing. I currently have several more dolls in progress, including a new Geno, Brock, May, and Ness. I have future plans to also make Marth, Link, Dark Link, Pit, and others! I'm hoping to have a table at the Artist Alley at AnimeFest 2015, but I'm still waiting to see if I get in or not!
Misty is up for sale in my Etsy shop:
www.etsy.com/listing/231165346…
I am not currently taking custom commission doll orders, though.