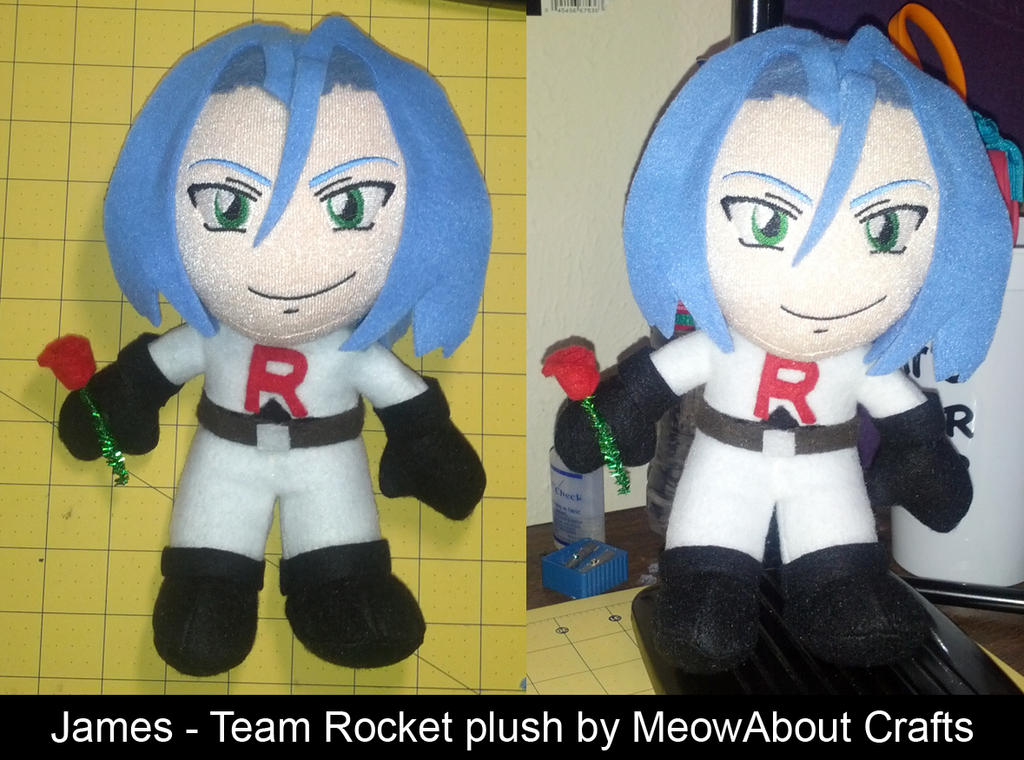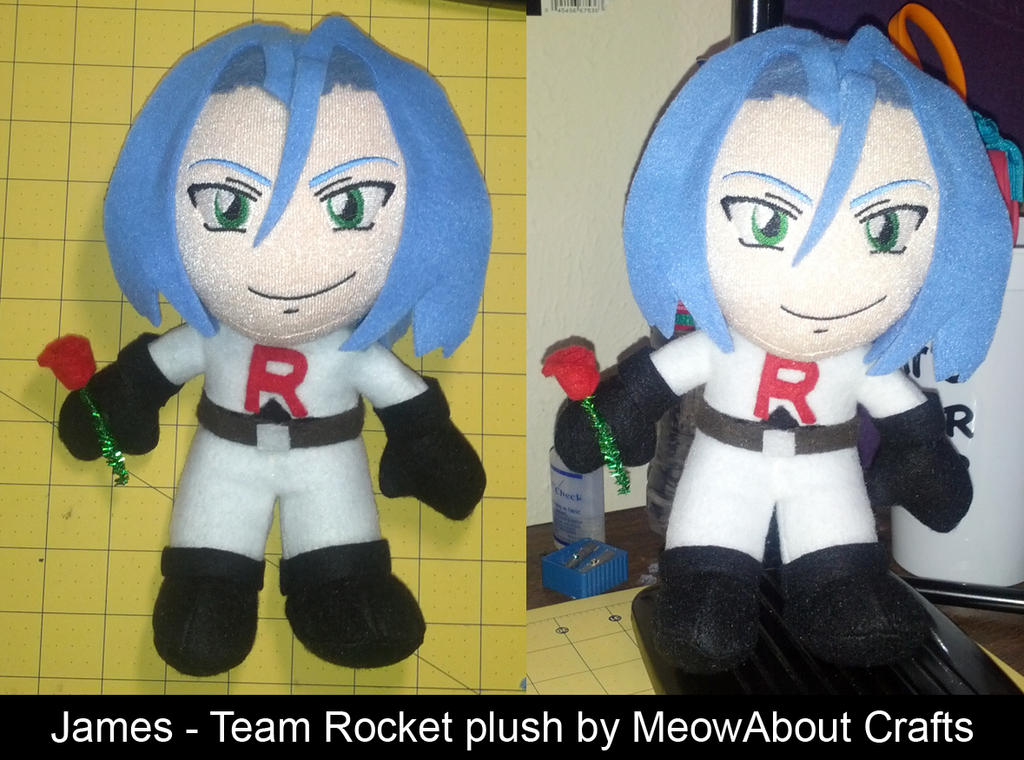 Watch
One of my favorite characters, I've been wanting to make a set of Team Rocket dolls for quite a while. Jessie's in progress as well (and that hair is going to be INTERESTING to figure out).

James is made from craft velour for the face, fleece for the body, hair, and clothes, and a machine-embroidered face (custom design). I even made him a little rose out of fleece and pipe cleaner!

Not sure if these will be going up in my Etsy shop or not. If not, I'll be remaking the set again for the shop (but it may be far in the future).