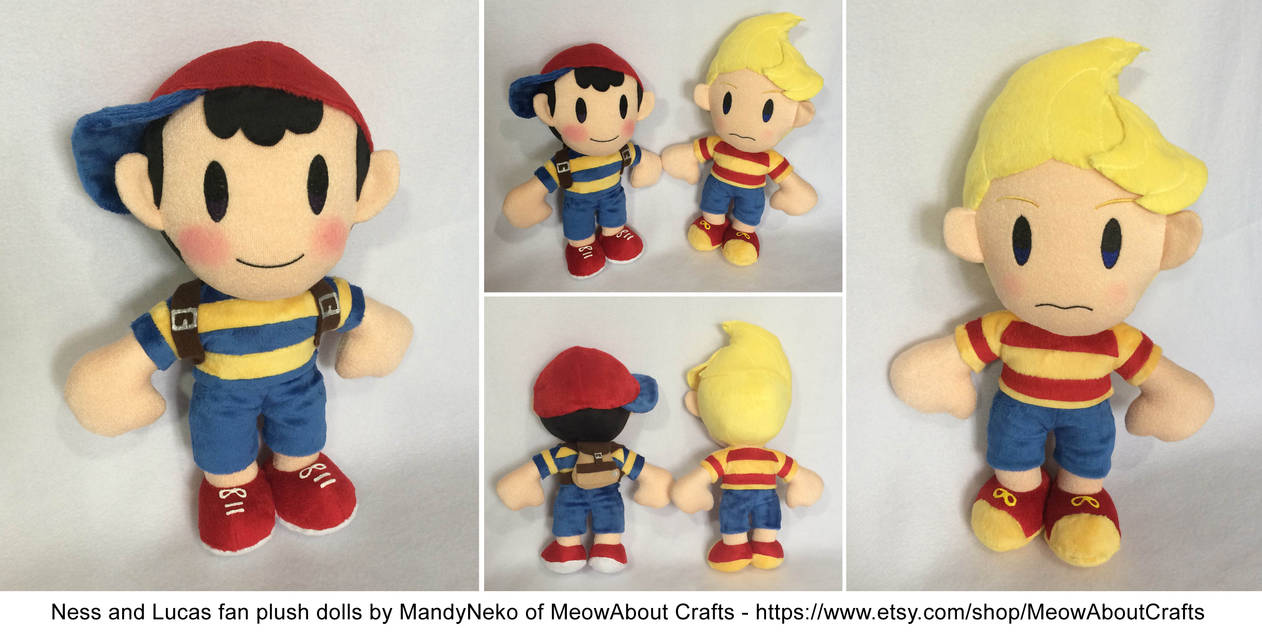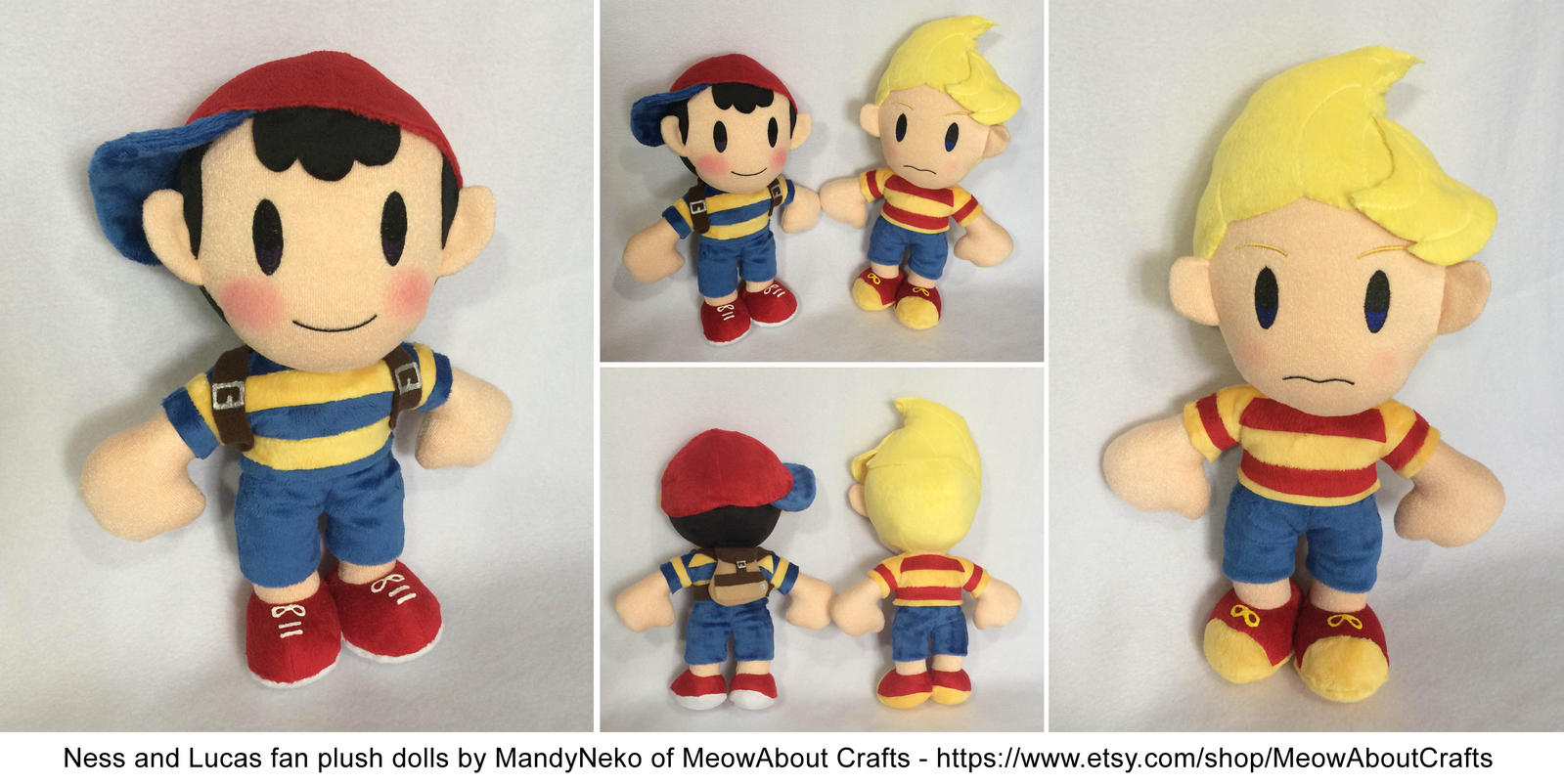 Watch
(...because the series is called Mother, hurr hurr)

These two dolls will be featured at my artist alley table at AnimeFest (Dallas, TX) 2015. I'm so excited to have these guys finished up! Lucas's hair was quite challenging to pattern out, but I really like the finished look.

Ness and Lucas from the Mother series/Smash Bros plush dolls created by me.

Which characters would you like to see next?