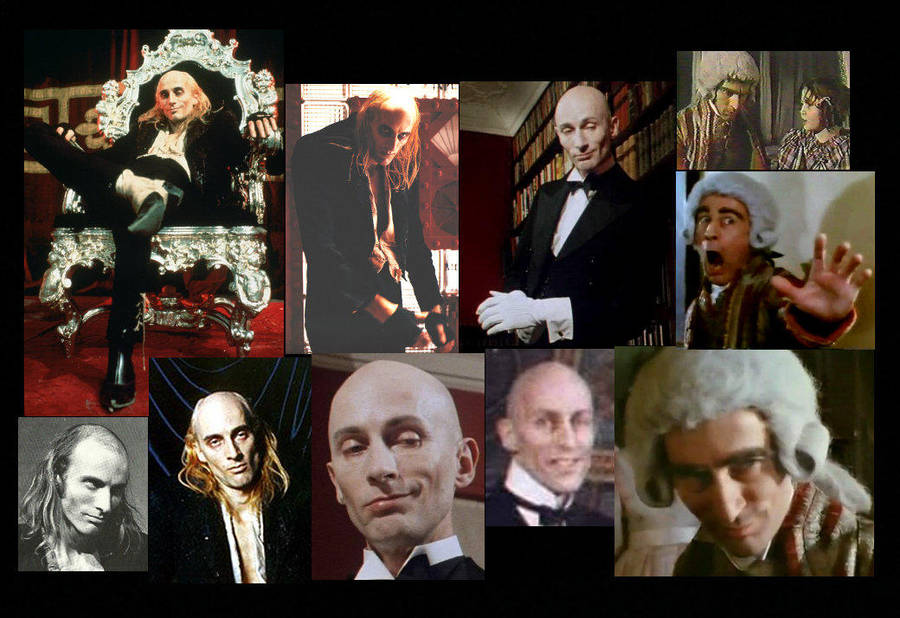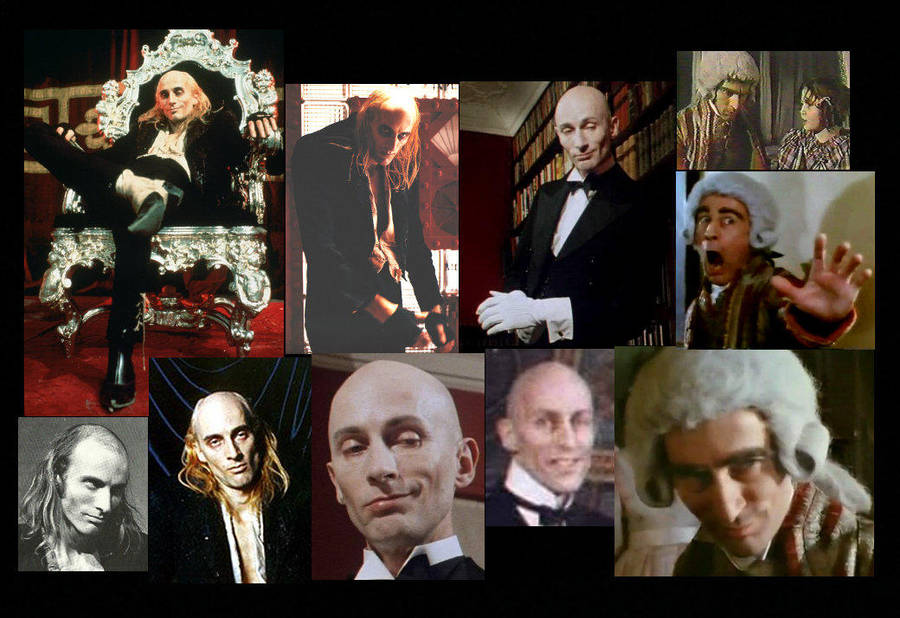 Richard O'Brien has played a butler in 3 movies that I know of: Rocky Horror Picture Show (sorta...he was posing as a butler anyway).
The second one is Partridge from "Digital Daydreams", which is described underneath my wallpaper of just Partridge.
In 1989 he played a butler in a family movie called "The Wolves of Willoughby Chase". This is a movie about a little girl and her cousin who are "cared" for by an evil benefactress who only wants her parents' estate. Richard's character, James, is a fun loving very sweet Scottish man who turns out to be one of the girls' only confidante's. I found the movie on youtube, and hopefully it's still there for anyone who wants to see it. The picture on the right in the middle is James playing "made you look" with the main character, who is about eight or nine years old

I enjoy seeing Richard play a genuinely sweet character (though the snarky and evil ones are lots of fun too).