* 
Exhibition @ Värmlands museum, Sweden.
19th of may - 2nd October 2012
Back from a great weekend with press conference and opening of the exhibition.
About 100 people attended the opening, and it will go on until October!!!
A BIG THANK YOU to the staff at the museum (Especially Johan Rosén) who did a splendid work arranging this!
My own video from the exhibition:
www.youtube.com/watch?v=vQfB-E…
On the TV-news:
www.tv4play.se/nyheter_och_deb…
NOT SURE IF ALL COUNTRIES CAN WATCH IT, but at least bib is speaking English…

Articles from the press, culture:
www.vf.se/kultur-noje/kultur/e…
nwt.se/kultur/article1109131.e…
See also the thread at fractalforums:
www.fractalforums.com/fractal-…
Link to the museum site about the exhibition:
www.varmlandsmuseum.se/1/1.0.1…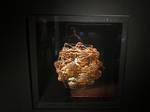 Some photos I took just before the opening: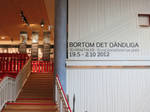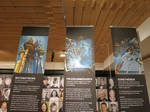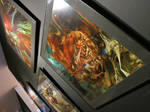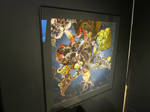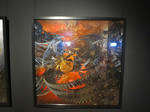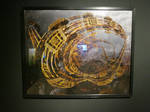 Johan Andersson aka MANDELWERK &

Jérémie Brunet aka bib993
I am happy to announce my first real life 3D fractal art exhibition.
So all of you who happen to pass the city of Karlstad during this period has the chance to see mine and Jérémie:s works as big prints.
The museum has also arranged with a number of natural fractals, a large Sierpinski pyramid, videos and more.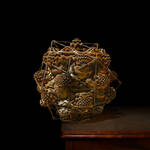 Links to the DA versions of my works at the exhibition: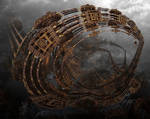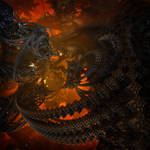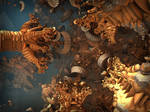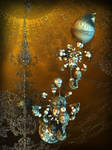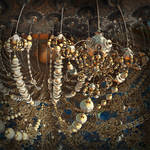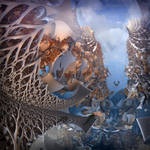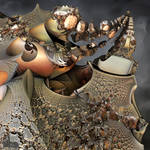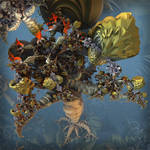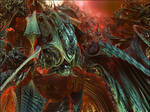 Besides this my forum triptych below is used as banners for the exhibition.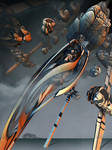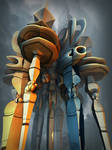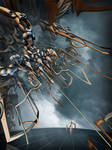 Hope some of you has a chance to see it, it is really magic!