Description
Infinite amounts of blossoms that bloom a million times on each orbit which bears a new fruit for each iteration.
Another curiosity I found when playing around with the Amazing box / Fold Int Power combo…
[link]
[link]
I feel that the Holy Grail is lurking somewhere on the other side of these woods…
Full view please, the fractality of this one are so delicate.
Mandelbulb 3D, Dof in Photoshop.
One of my pieces for the Exhibition at Värmlands Museum: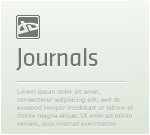 EXHIBITION - BEYOND THE INFINITE* 
 
 
 
 
 
 

Exhibition @ Värmlands museum, Sweden.
19th of may - 2nd October 2012

Link to the museum site about the exhibition: http://www.varmlandsmuseum.se/1/1.0.1.0/663/1/

:iconmandelwerk: Johan Andersson aka MANDELWERK & :iconbib993: Jérémie Brunet aka bib993

I am happy to announce my first real life 3D fractal art exhibition.

So all of you who happen to pass the city of Karlstad during this period has the chance to see mine and Jérémie:s works as big prints.

The museum has also arranged with a number of natural fractals, a large Sierpinski pyramid, 3D printed 3D
Image details
Image size
1600x1600px 770.7 KB