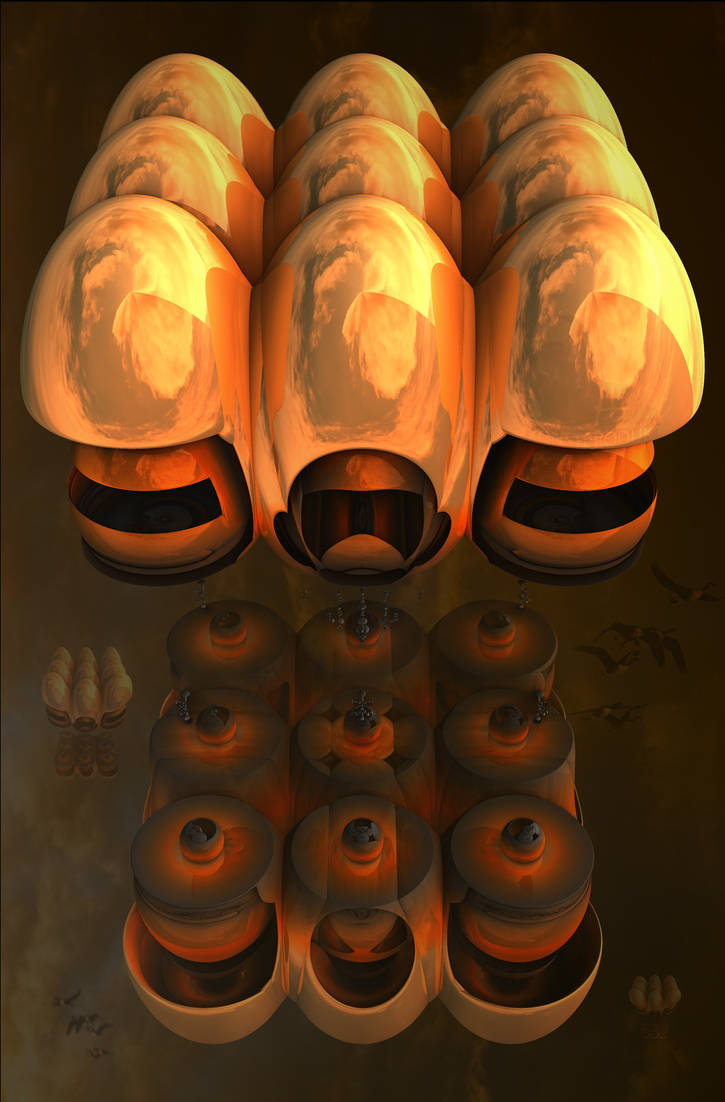 The deeper they sink, the more the laws of nature changes...
Inspired by the painting by William Holman Hunt.
[link]
Having a fever... is good for creativity...
Mandelbulb 3D
Photos of clouds in background and reflections + birds my own stock, added in photoshop.

hehe that's a neat one

Reply

The eggs have opened, the weapon has been unleashed!

Excellent work Johan!
Reply

Something is about to happen 4 sure, a brutal force has been building up for centuries...
Thank you Brent!
Reply

wow, that is brilliant. I love the organic shapes, look like sci-fi eggs. The reflections are a nice touch, really helps ad that extra sense of realism to the scene. Great work

Reply