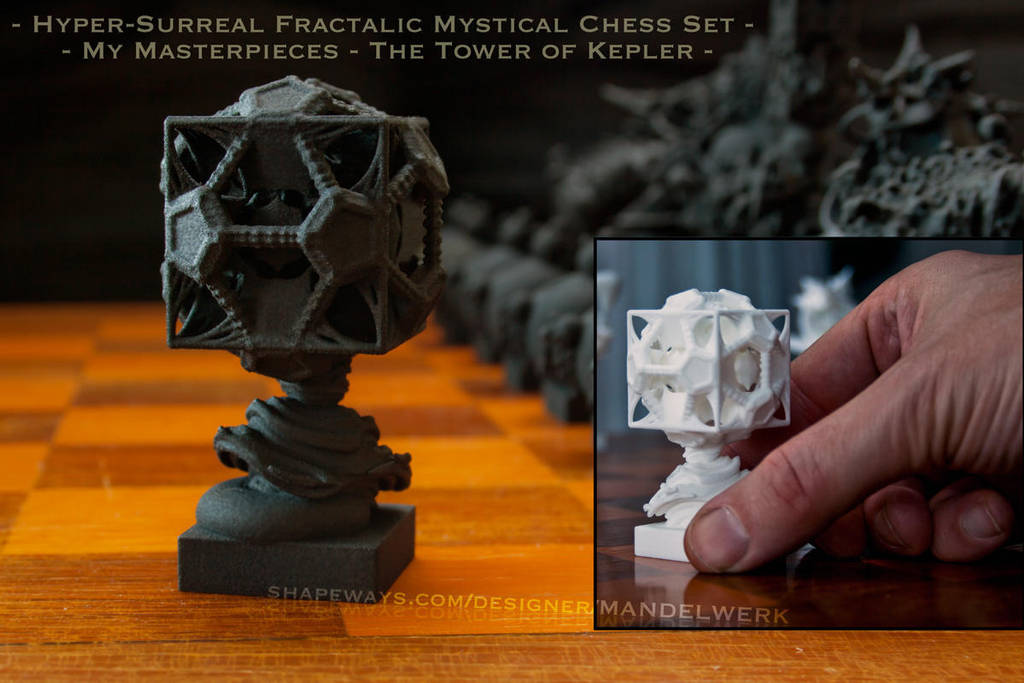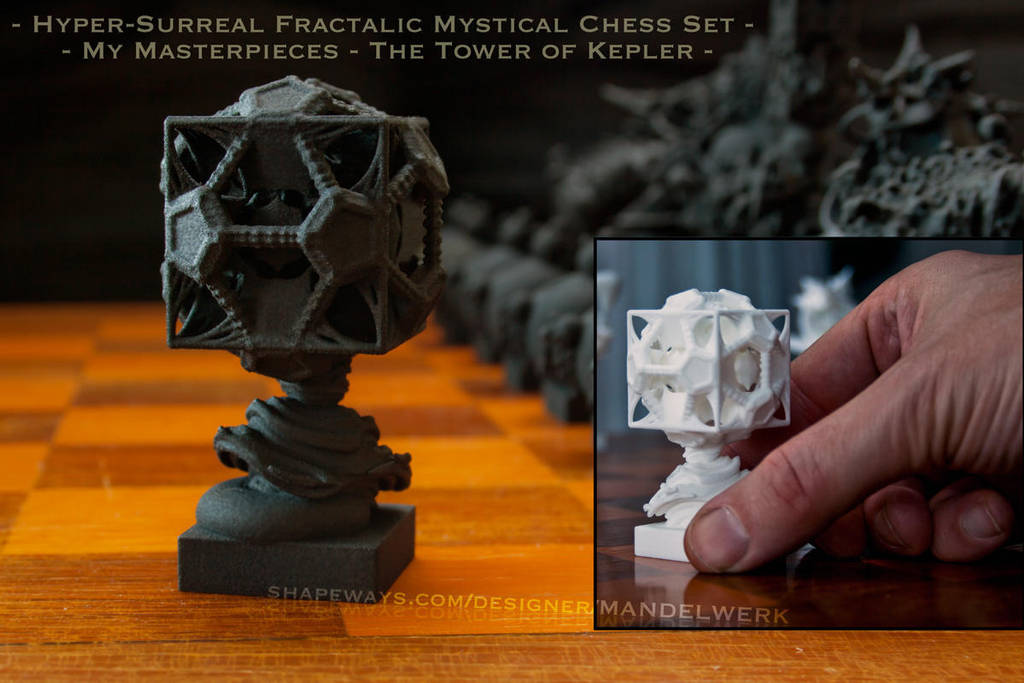 This is not just a chess piece - this is a piece of art - this is a Masterpiece! - this is:
- Mysterium Cosmographicum Fractalium - The tower of Kepler.
From my 3D printed 3D fractal chess set,
the Hyper Surreal Fractalic Mystical Chess set - My Masterpieces:
www.shapeways.com/shops/mandel…


The Rook
is a 3D sculpture taken from my image "Mysterium Cosmographicum Fractalium"
My surreal mind + 3D fractal formulas > MB3D > Fiji > Meshlab > Blender > Netfabb > Shapeways
shpws.me/BDxS
> Your chess board


Read all about this piece and the full set at Shapeways:
shpws.me/BDxS

Reply

i am on the verge of starting my own project similar to that one... theme would be helmet busts. i have my own 3D printers so its probably going to be less expensive than doing it through shapeways...
Reply

Of course you get a better price for it with your own printers...
What kind of printers do you have? Is it laser-sintering?
Good luck with the project, pm me when you're done!

Reply

Reply

Very cool

Reply

If I had money... I'd be ordering these... RIGHT now.
Reply

Reply