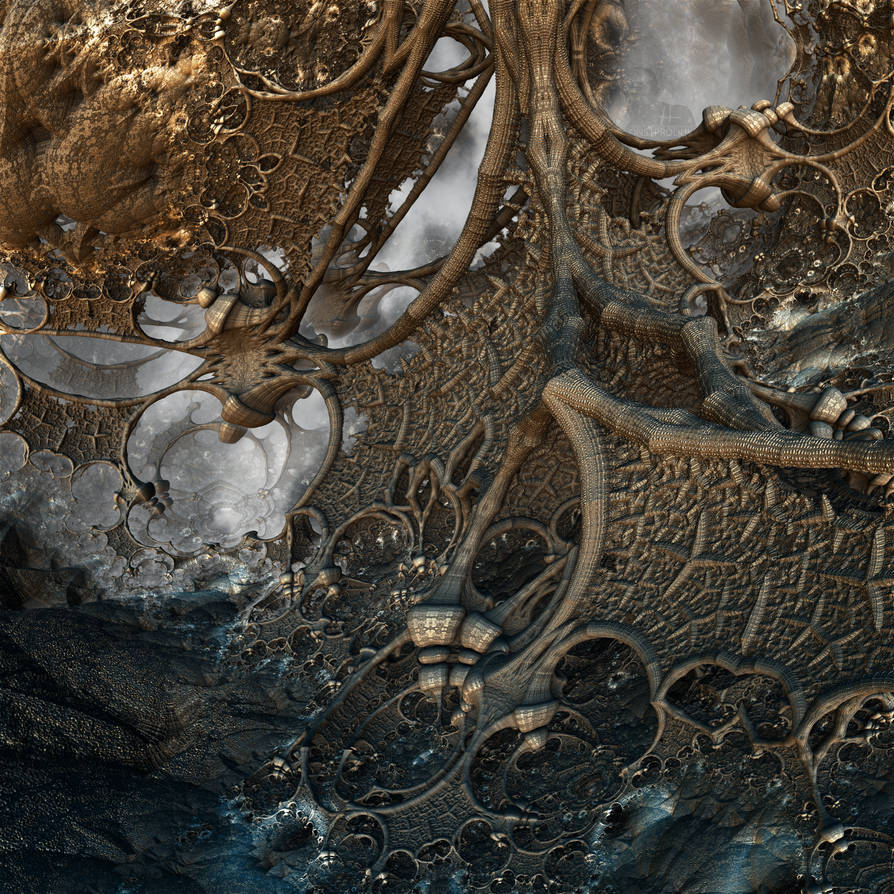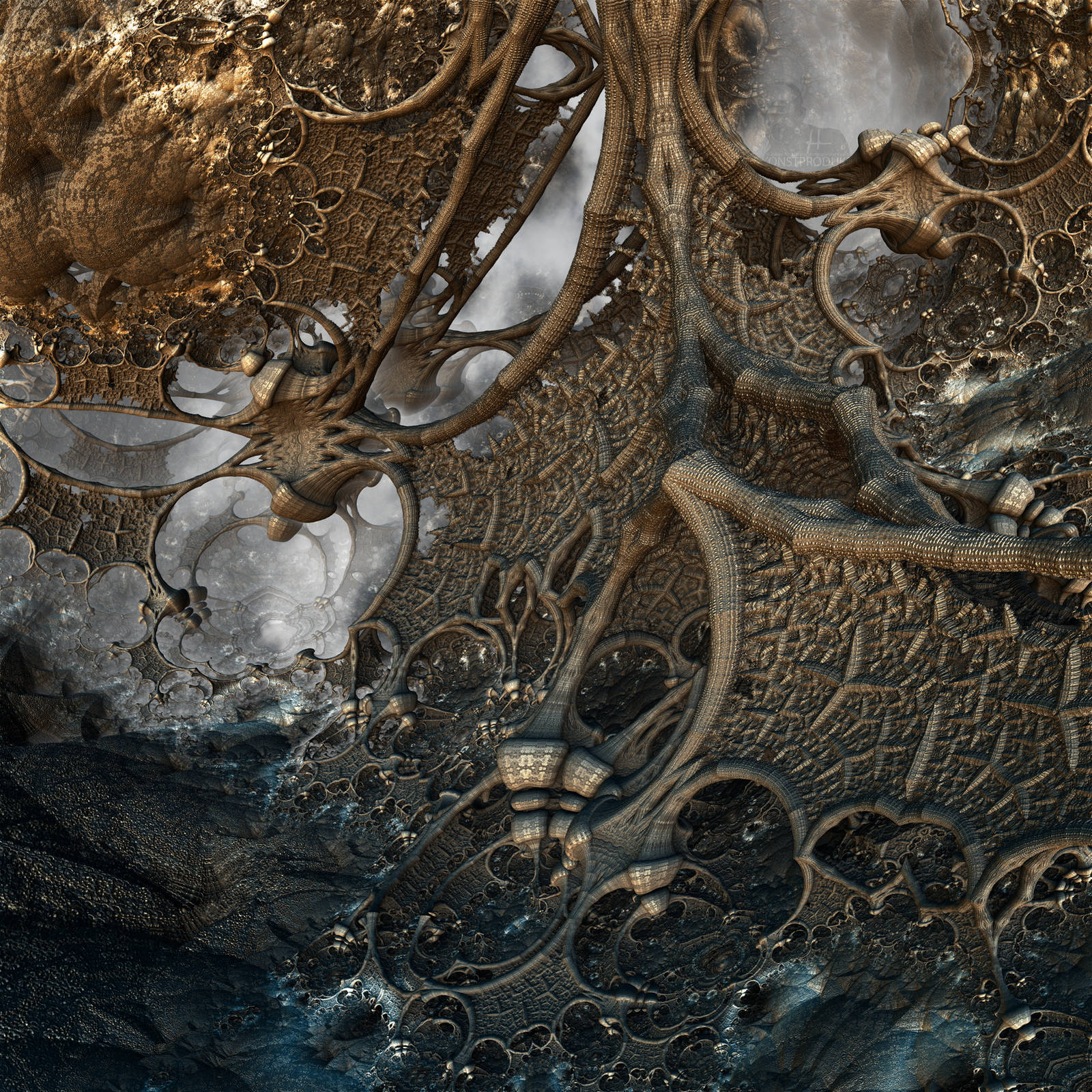 Having upgraded the mandelbulb spacemachine with the latest "flip" formulas
[link]
I went back to the blattaria fractal...
...and simply flipped it.
I ended up inside the dense cube but managed to find a cavity, pressed the render button and after 8 hours (Yes this is a demanding fractal to render) this is what i saw…
This seems to be some kind of breeding chamber, Octopus dragon embryos is said to spend about ten thousand years here before they hatch.
I will do everything to find the mother of all dragons…
Thank you Jesse, flip is the new rotation!

I am astouned by these fractals once again… Structures I have never seen in a mandelbox before...
A tip: try to flip your old interesting pieces, a lot of mine shows new shapes when doing so...
Mandelbulb 3D, Clouds added in Photoshop.
BTW, do you see the dragonfly?