I try to find suitable fractal frames for my favorite works:
[link]
[link]
This time I wanted to find one for the piece "The Mathematician"
[link]
And what is more suitable than framing a mathematician in a fractal frame.
I hope you like it my mathematical heroes!

Mandelbulb 3D, Clouds and spider my own photos, added in Photoshop. The mathematician original render also added with Photoshop.
One of my pieces for the Exhibition at Värmlands Museum: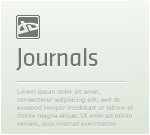 EXHIBITION - BEYOND THE INFINITE* 
 
 
 
 
 
 

Exhibition @ Värmlands museum, Sweden.
19th of may - 2nd October 2012

Link to the museum site about the exhibition: http://www.varmlandsmuseum.se/1/1.0.1.0/663/1/

:iconmandelwerk: Johan Andersson aka MANDELWERK & :iconbib993: Jérémie Brunet aka bib993

I am happy to announce my first real life 3D fractal art exhibition.

So all of you who happen to pass the city of Karlstad during this period has the chance to see mine and Jérémie:s works as big prints.

The museum has also arranged with a number of natural fractals, a large Sierpinski pyramid, 3D printed 3D
Image details
Image size
1024x819px 263.93 KB