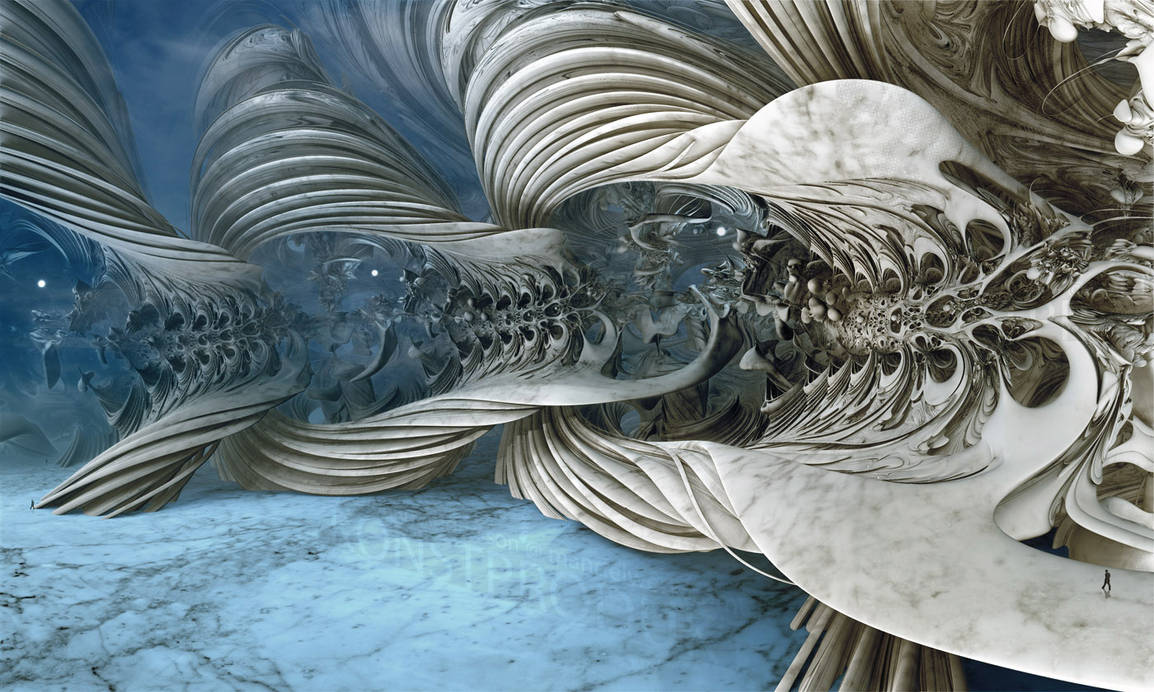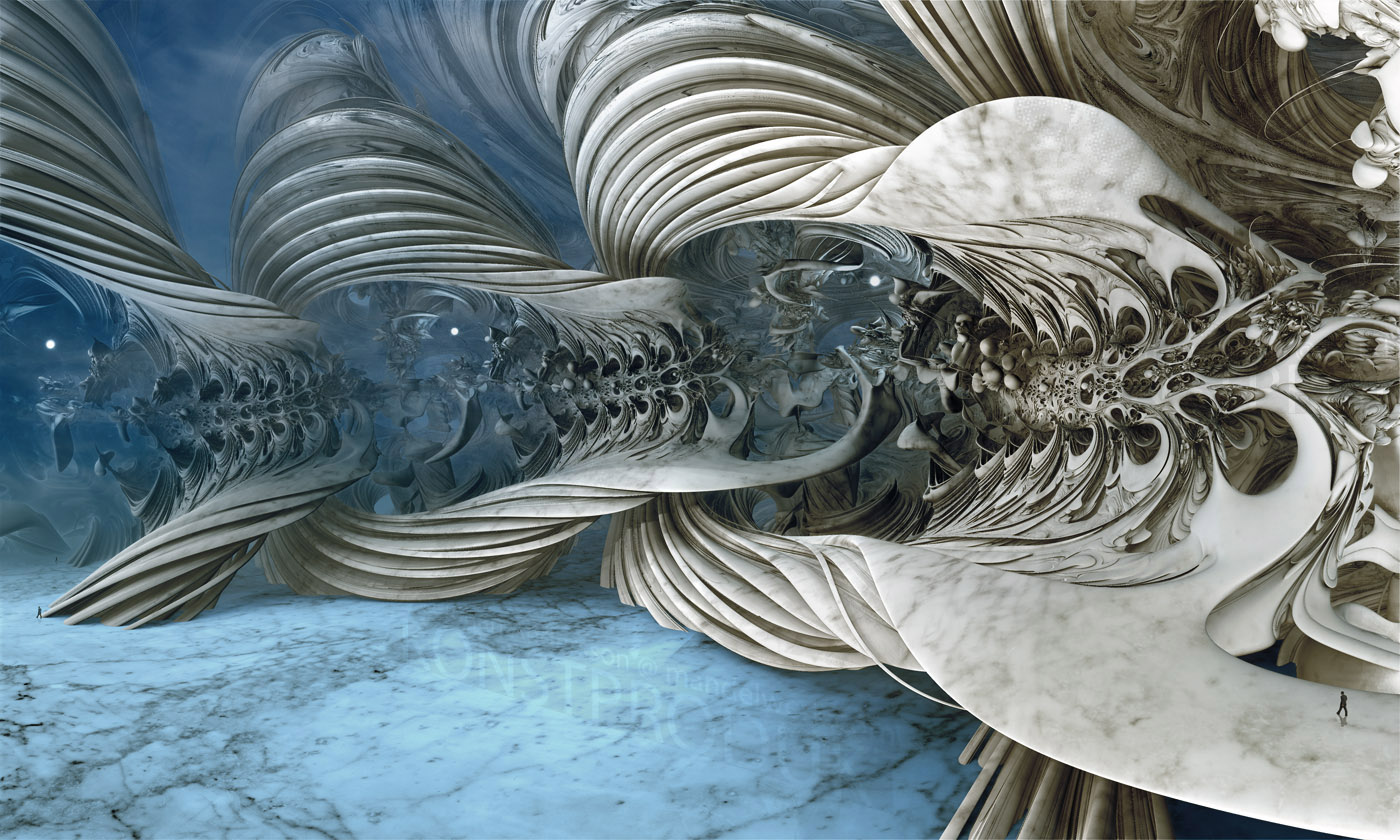 From a series of fractal architecture I have been working on for a while, there will be more...
a black and white version was one of the winning images of fractalforum.com:s fractal art contest this year.
Mandelbulb 3D, my own image of clouds added in Photoshop.

Wow, just found out I got a DD for this piece.

Thank you
Silvia C-91 for this mindblowing feature!


Second image in this series

Check out my 3D printed fractal jewelry and more...:
www.shapeways.com/shops/mandel…

Daily Deviation
Given 2015-09-16