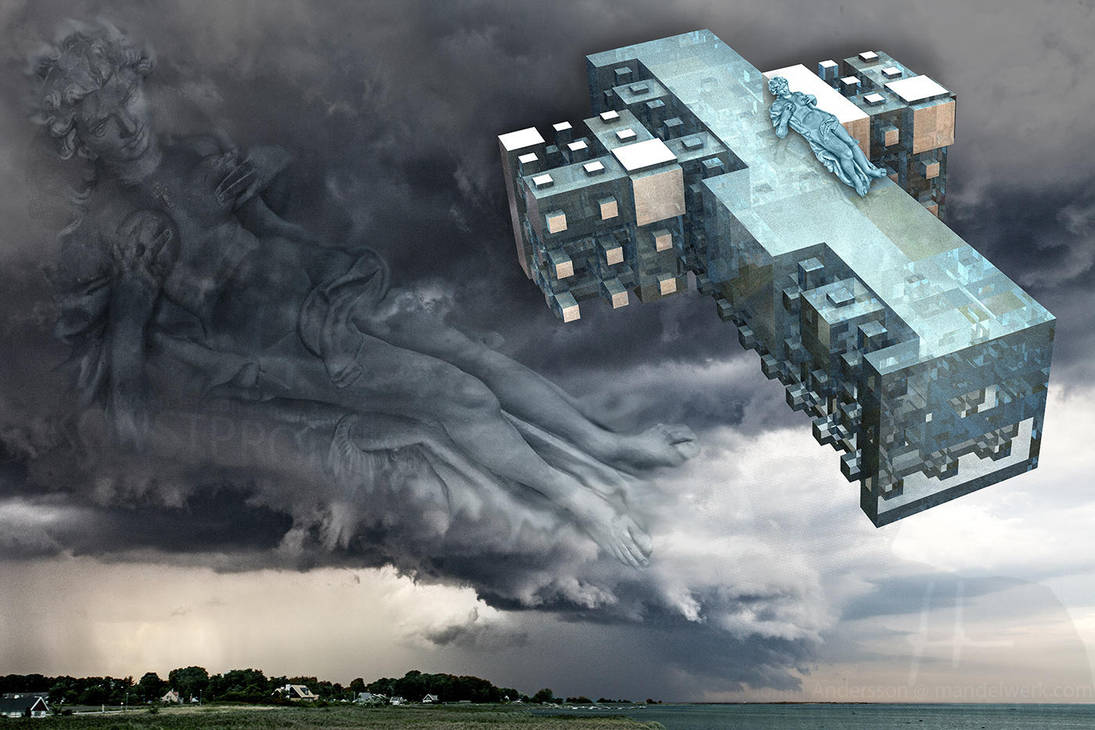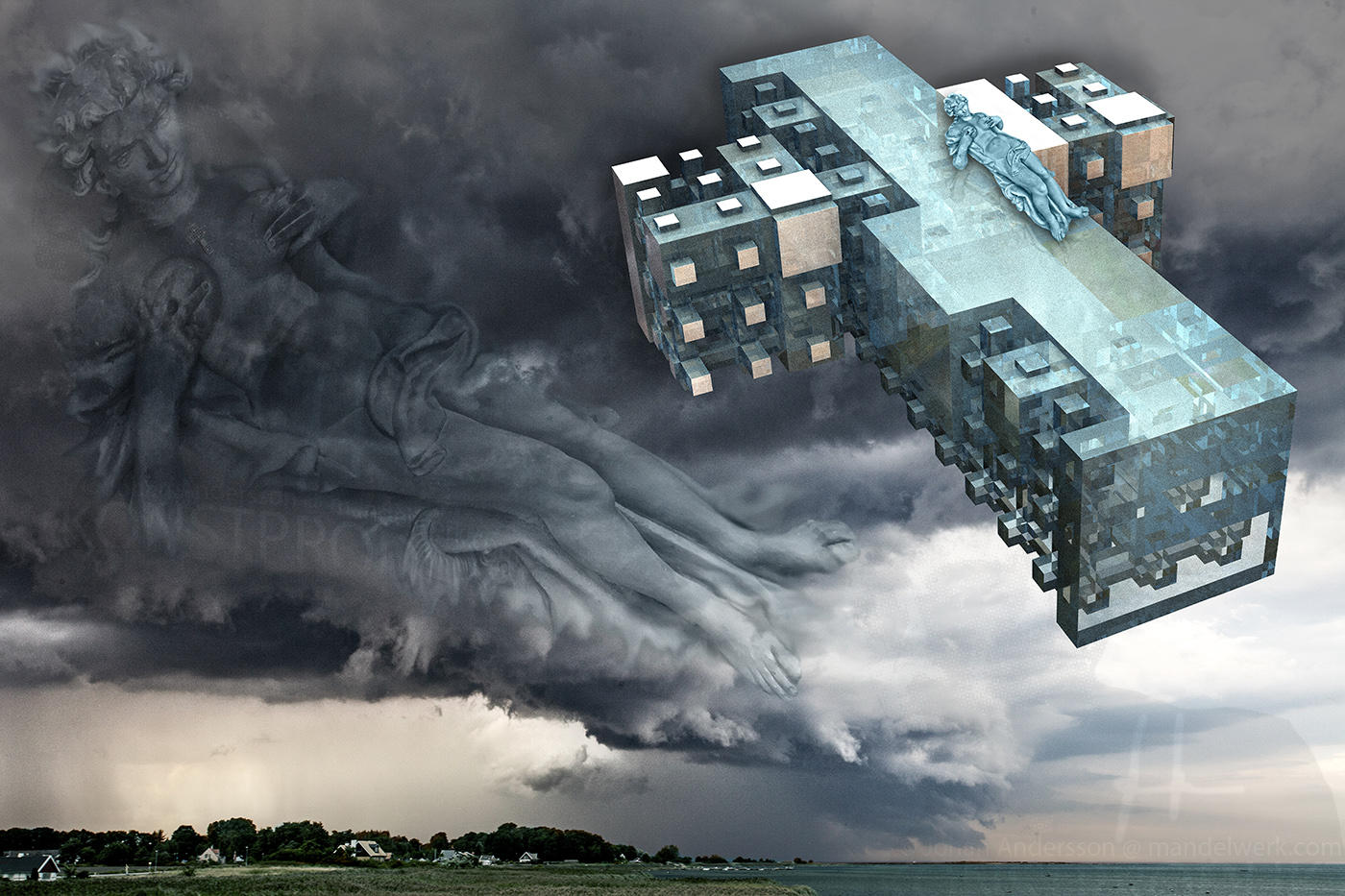 Full title:
Ferocious apparition of the lustful Maid of Hilleröd at the Utvälinge thunderstorm - surveying her tranquil ascension enveloped by the translucency of the Menger Matrix Crucifix whilst wearing the 3D printed Menger Matrix Crucifix as a pendant. (it's a loop)
All renders (mandelbulb 3D) and photographs - my own stock.

The Maids 3D printed Menger Matrix Cross pendant in Sterling Silver available to order: www.shapeways.com/product/FAAQ…

very intersting, awsome. i love it!
Reply

Holy shit , this is freaking awesome

Reply

Really great work again, Johan!

Reply

Sorry - but to be honest, in this image I don't care about the fractal but love the concept of merging the "
Maid of Hilleröd" into the thunderstorm wallcloud. Haven't seen that yet. But it reminds me to the famous image showing horses in the waves. Well done!
Reply

Thank you Schmiegel
Glad you noticed the change of focus from the fractal towards the connections between fractals and humans... And Nature and history...
Reply

Reply