(Arachnophobia by icosahedral spider leg caging)
Fractal pastiche of one of my favorite Dalí paintings.
´Basket of bread´ (1945)
[link]
I wanted to recreate the wonderful unbalanced balance the original has, with a slightly different disposition. (Enforced by the different formats of both "canvas" and object.) And the mysterious illumination...
Mandelbulb DE-combinate from Mandelbulb 3D
Photo of table (my own stock) added in Photoshop.
Kind of a work in progress, I read in the wiki article that Dalí spent four months on his first version of it (1926). I will do another (and bigger) version of it for the upcoming exhibition at Värmlands museum in may.
And before anyone asks, of course it is a set of almond bread in the basket…
One of my pieces for the Exhibition at Värmlands Museum: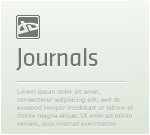 EXHIBITION - BEYOND THE INFINITE* 
 
 
 
 
 
 

Exhibition @ Värmlands museum, Sweden.
19th of may - 2nd October 2012

Link to the museum site about the exhibition: http://www.varmlandsmuseum.se/1/1.0.1.0/663/1/

:iconmandelwerk: Johan Andersson aka MANDELWERK & :iconbib993: Jérémie Brunet aka bib993

I am happy to announce my first real life 3D fractal art exhibition.

So all of you who happen to pass the city of Karlstad during this period has the chance to see mine and Jérémie:s works as big prints.

The museum has also arranged with a number of natural fractals, a large Sierpinski pyramid, 3D printed 3D
Image details
Image size
1024x1024px 186.47 KB