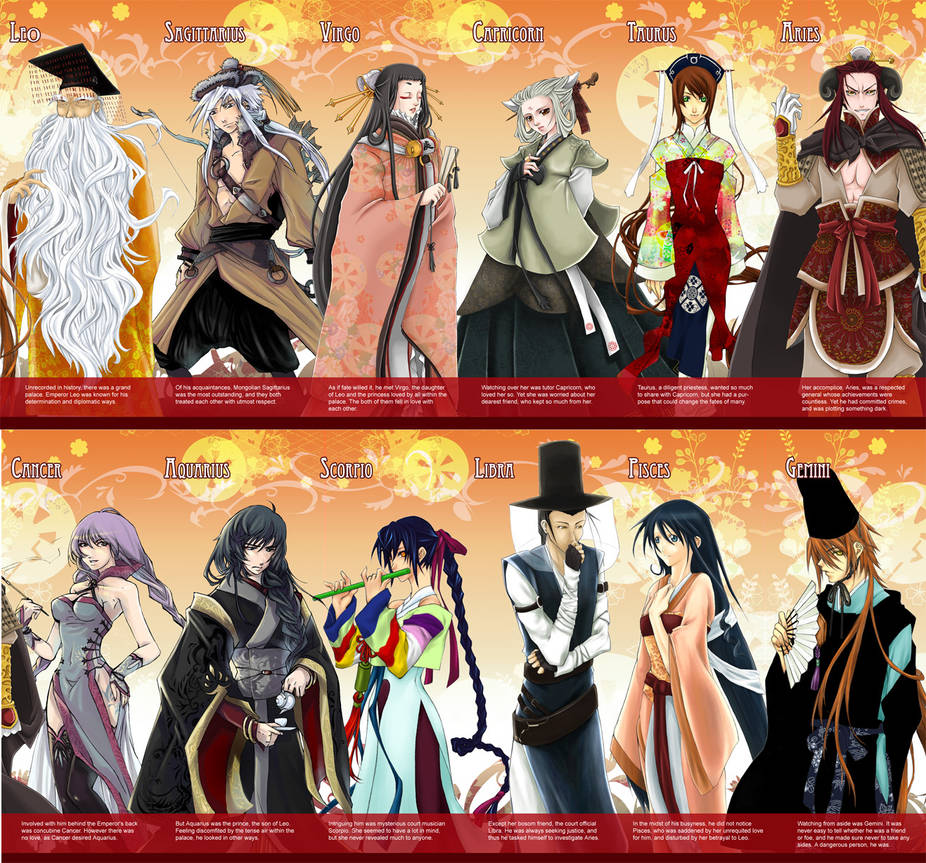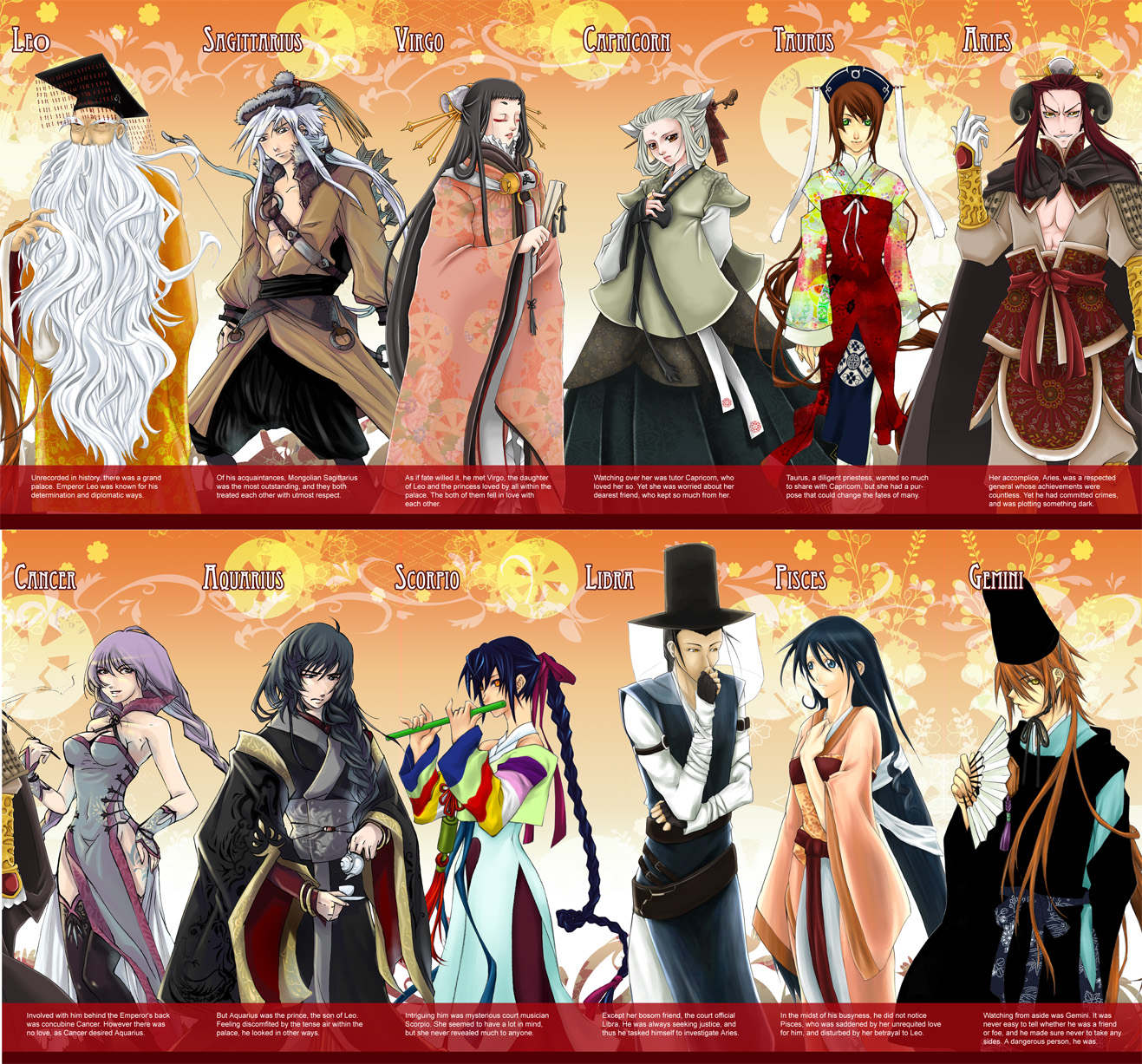 Watch
Manda's 2007 group project, Oriental theme Zodiac bookmarks for Cosfest 2007 (which is already over). Done by the following members:
,
,
and
! 8DDDD
Each of us were given three zodiacs sign to design and create in human form! Can you figure out Manda did which signs~? She did three signs~ *hint hint* The characters in the pic are suppose to lineup in a row with storyline written in each box at the bottom. It's interesting, you should read it~ :3
We'll be preparing online sell for this merchanidse. Please do check out Manda's journal about it if you're interested~! >3
-Edit-
Here's a edited version of the zodiac bookmark! With a better background!
Update: Please read here if you wanna find out questions on the zodiac meanings and characters. [link]