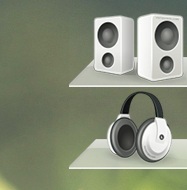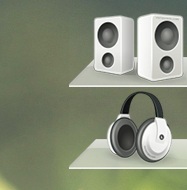 Watch
Simple skin for switching between Windows 7 output devices. Click speakers, it switches to headphones and vice versa.

Hover the skin and press info button. You should see your computer's sound devices. Identify the ones you use (rightclick/test). Then go and disable the ones you don't need (rightclick/disable). Restart Rainmeter and that should be it!

If it shows the wrong image, rightclick the skin and select edit skin... Then change the numbers in [variables] section (2->1 and 1->2), save, exit, refresh skin!

If it still doesn't work, try with numbers like 3 or 4...

UPDATE: Added third device, just select desired variant of the skin.