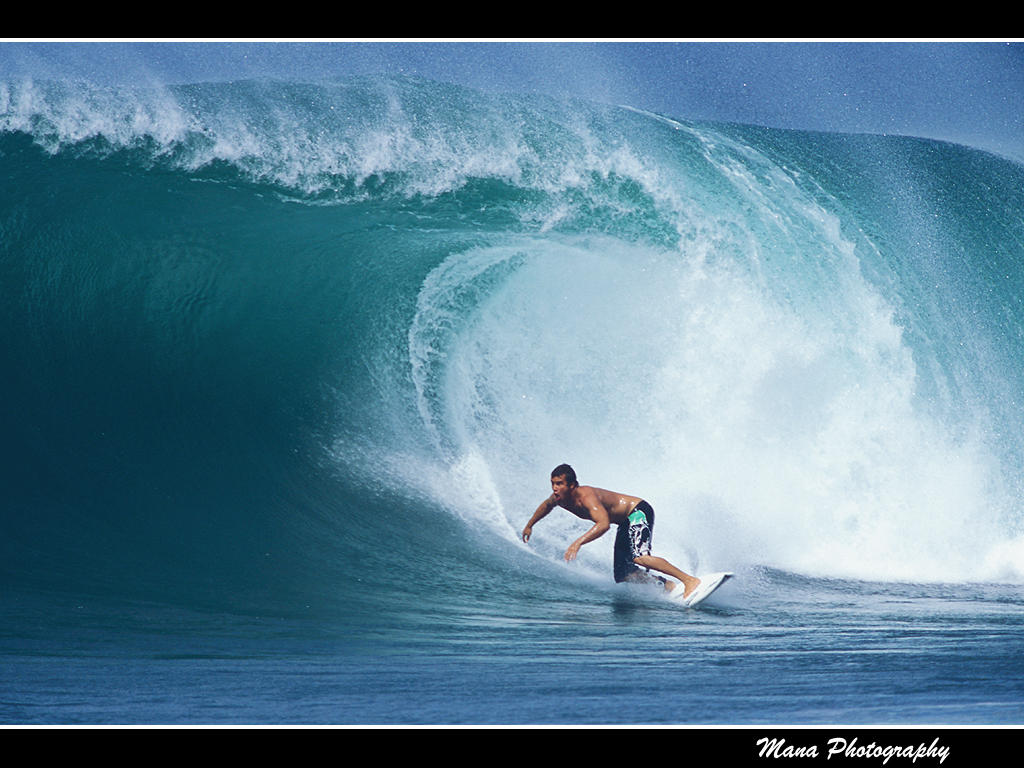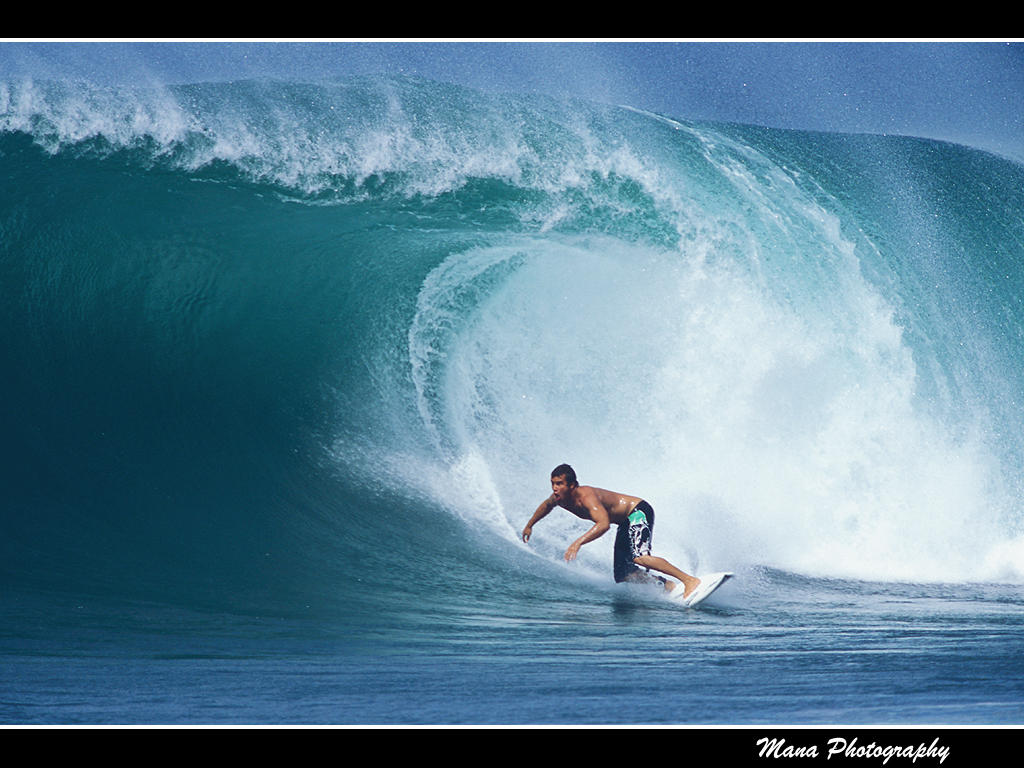 Watch
A young man from the island of Maui, entered one of the most prestigious surf events in the world as a huge underdog and emerged victorious against a field of the best Pipeline surfers in the world. We used to call him Tom Grom...but now we call him Tom Bomb!
Tom Dosland takes a bottomturn off a meaty Backdoor wave - Nov. 2005.
I made this one a wallpaper size (1024 x 768) for your desktop viewing pleasure.
Thank you for viewing.
Aloha, mana
mana: supernatural or divine power.
---------------------------------------------------------------------------------
more Pipeline and Backdoor action:
Big Wave Meter -
[link]
Pipeline Wallpaper 1 -
[link]
Backdoor -
[link]
Pipeline Posse Wallpaper 1 -
[link]
K-Roc Wallpaper -
[link]