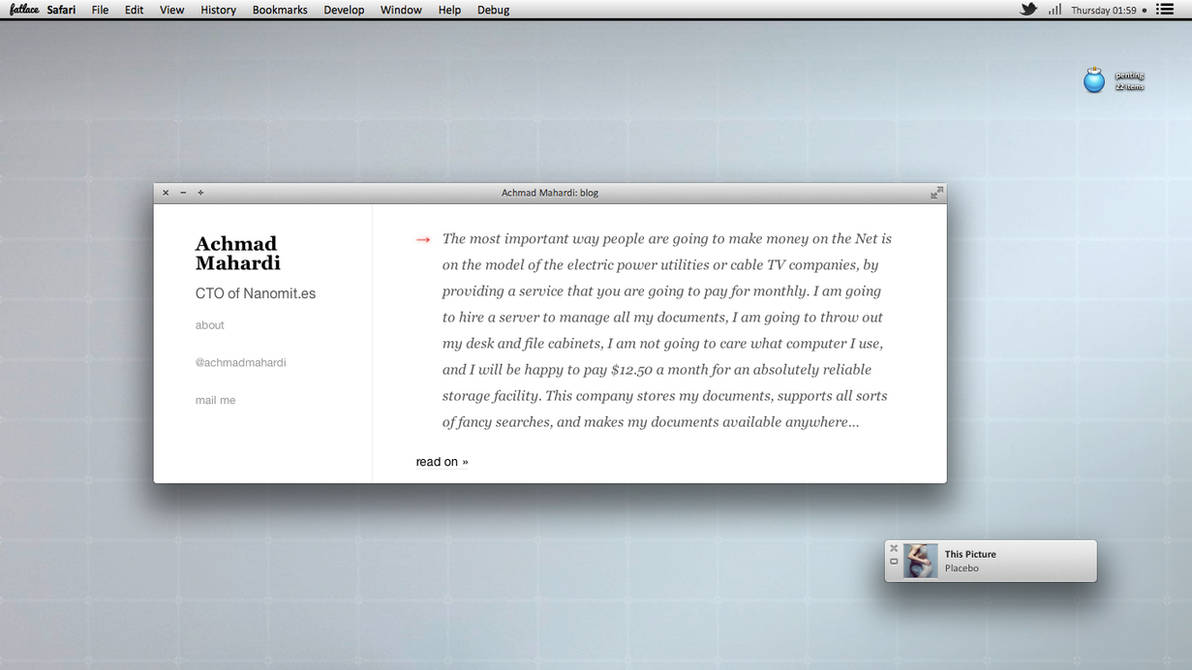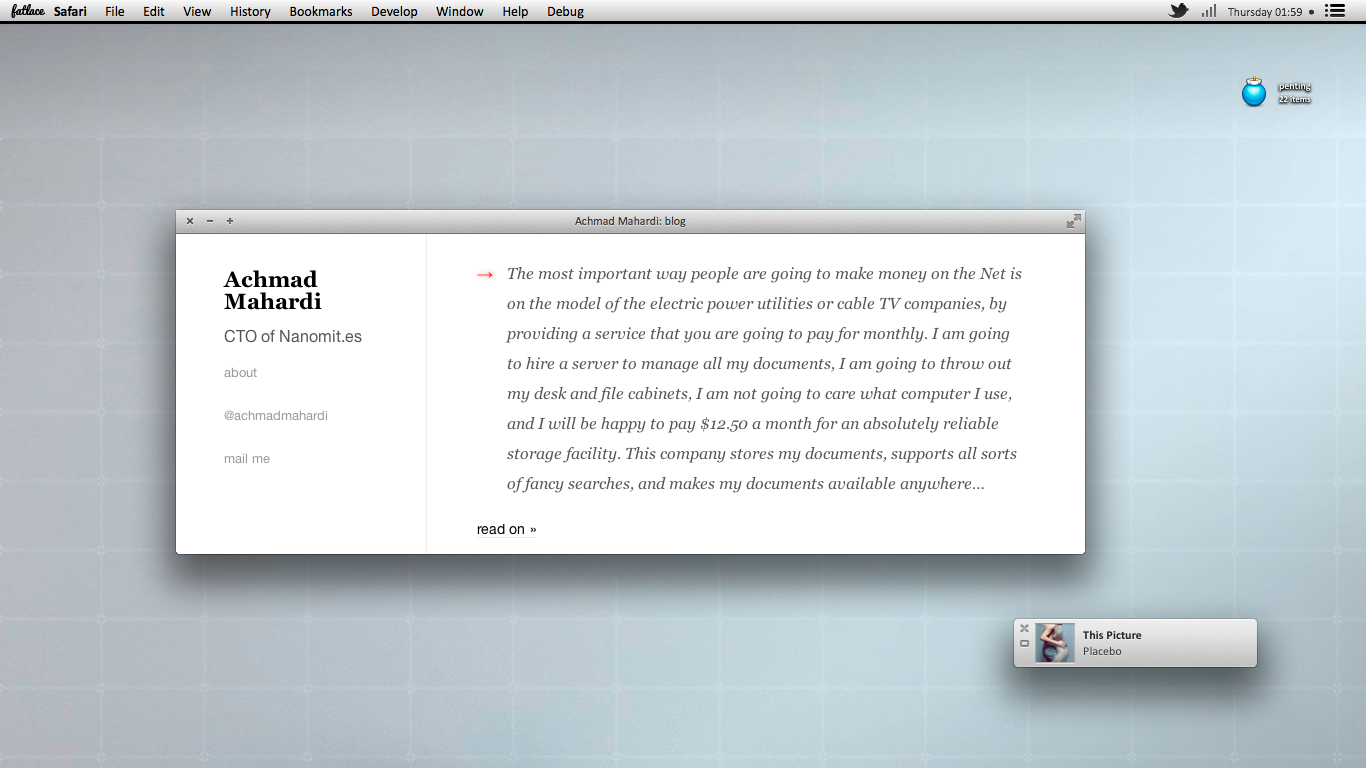 OS X 10.8.2


Square window mod


Stiijo traffic lights


'Fatlace' apple icon mod


iAndrew Menubar icon


Legend if Zelda icon by Ollin


Amana wallpaper


Square Windows Mod:
[link]
overwrite the images after you decompile SArtFile.bin with mine.
only tested in 10.8.2,
and remember to always backup the original SArtFile.bin before.

Amazing!
Could you please,write instructions for square mod,because i can't understand how to do this.
Reply

Could you share the Wallpaper please

Your screenshot looks awesome!
Reply
Theme please!

Reply

Reply

Would love to know how you did the square window mod

Reply

details updated!
btw, did you still have any files from your supernova shot ?

Reply

dope! Can you share squared window mod?
Reply

on top-left corner of your taskbar, what font is it?
anyway, nice shot

Reply

beauty! what the name of fonts are you using?
Reply