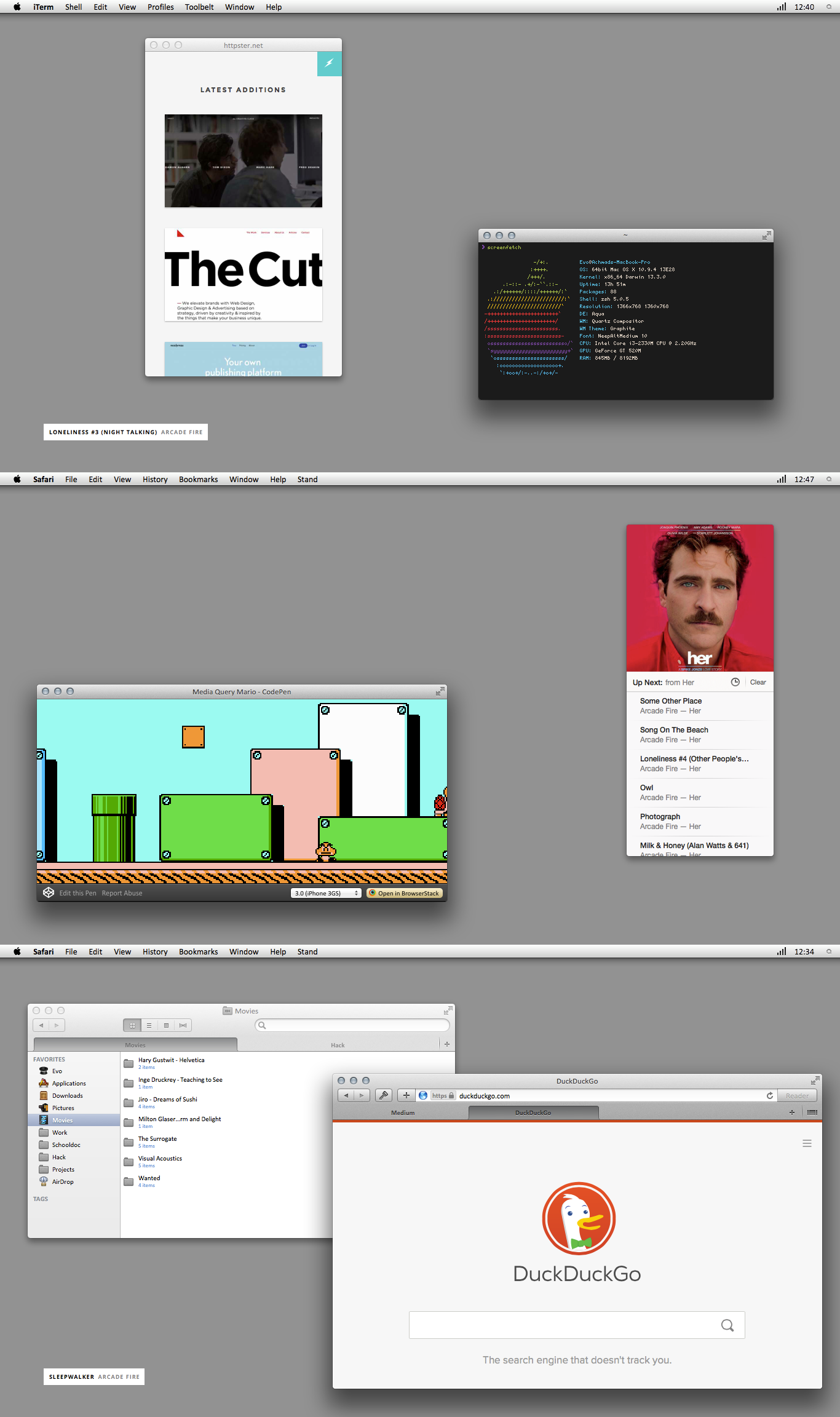 OSX 10.9.4

Lätt Office Folder Icons

Calibri Font for UI, Neep Condensed for Terminal
Adamantine Bowtie Themes
NeueTabs for Finder(Currently NFR) & Safari

Reply

What music player is that?
Reply

Great desk. In which app httpster.net is opened.
Reply

Reply

damn this looks great!
can you share that bowtie theme because the original creators website isn't available anymore and i can't find it anywhere else?
Reply

it's here:
cl.ly/WlxI
it's modded, though. the blue is different from the original - and the font is Lucida Grande.
Reply

Reply

svangar, ahmads macbook pro
ahaha
Reply

Reply