Ambrivans, Seresans, Haalomans, and Scrouse are closed species created by Lantiis aka E. Whittaker.
This is a subspecies to the Ambrivans. The Seresans are the nomadic citizens of the seas of Ambaran.
Rarity Traits
Common:
scale colors, fin colors, back fin, markings
Uncommon:
eyes, ear fins
Rare:
hair color, tail fin
Mutations:
---
NOTES
Please join
AmbrivanSociety
if you adopt a Seresan. You may change hairstyles and the name of your adopt. You will get a transparent un-watermarked image as well (as available). For OTA payments, payment musts be received within 30 days or the adopt goes back on the market. For auction, raffle, and other pay-for adopts, funds must be transferred within 48 hours or the adopt goes back on the market.

Free Ambaran AdoptsPlease disregard the old descriptions on the older adopts... I simply lack time to update every single adopt in circulation. Rest assured, these are all first-come-first-served free adopts!
RULES
Click on the adopt image.
Comment that you want the adopt in the deviation comment area.
Please do not be greedy - you have the option to create your own so let the adopts be for those who can't.
Pets

...


Babies
...



Ambrivans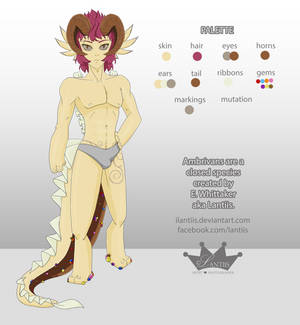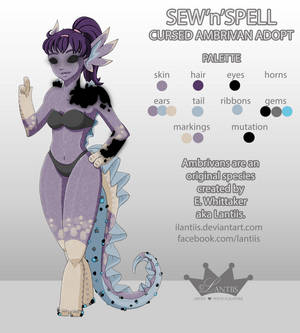 Seresans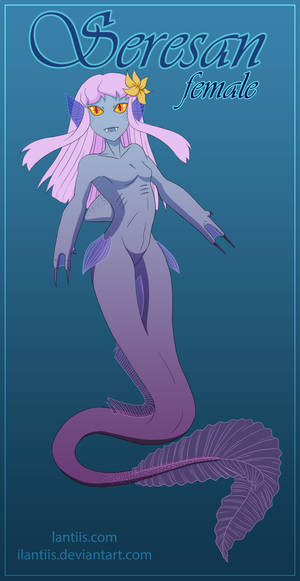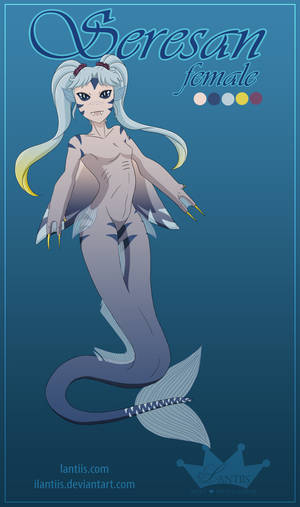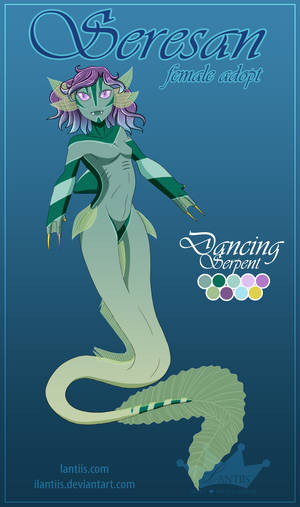 Haalomans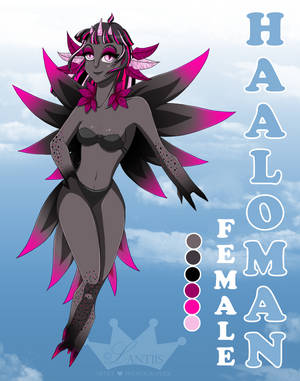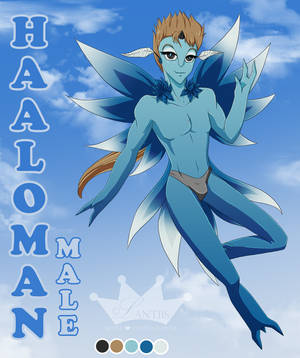 Seresan Physiology and LorePhysiology
Seresans are long, about 8 to 10 feet long (about half torso/head and tail/fins tho many ratios exist). There are fewer males than females in the population. Most adult Seresans have an athletic build due to the hostile environment they live in (they do a lot of fighting). Females have small to no visible breasts. Male and females have no nipples. Seresans are direct descendants of Ambrivans, and have similar anatomy for their head and torso. They all have a sac that functions for breeding and egg hatching in their tails.
Seresans have long needle-like nails on their fingers and thumbs and no nostrils. They breathe through gills in their abdomen as they move through the water. They are telepathic creatures and use their mouth only for eating and fighting (they can speak to any intelligent creature telepathically and can hear spoken language just fine). Seresans age fast to adulthood. When born, they grow quickly, and within a single year are considere

© Lantiis
All Rights Reserved
Facebook | Website | Toyhou.se
Image details
Image size
1536x2976px 892.33 KB

Yes you do

I shall update and send files in the morning tho bc I'm on mobile tonight and it suuuuuucks lol