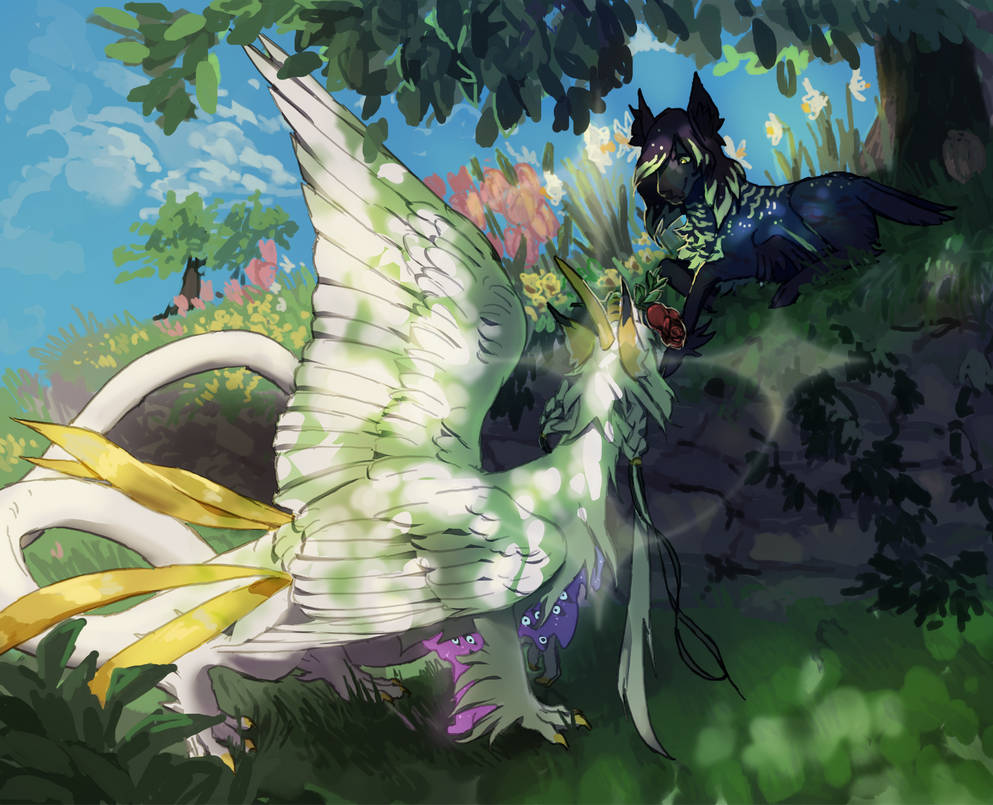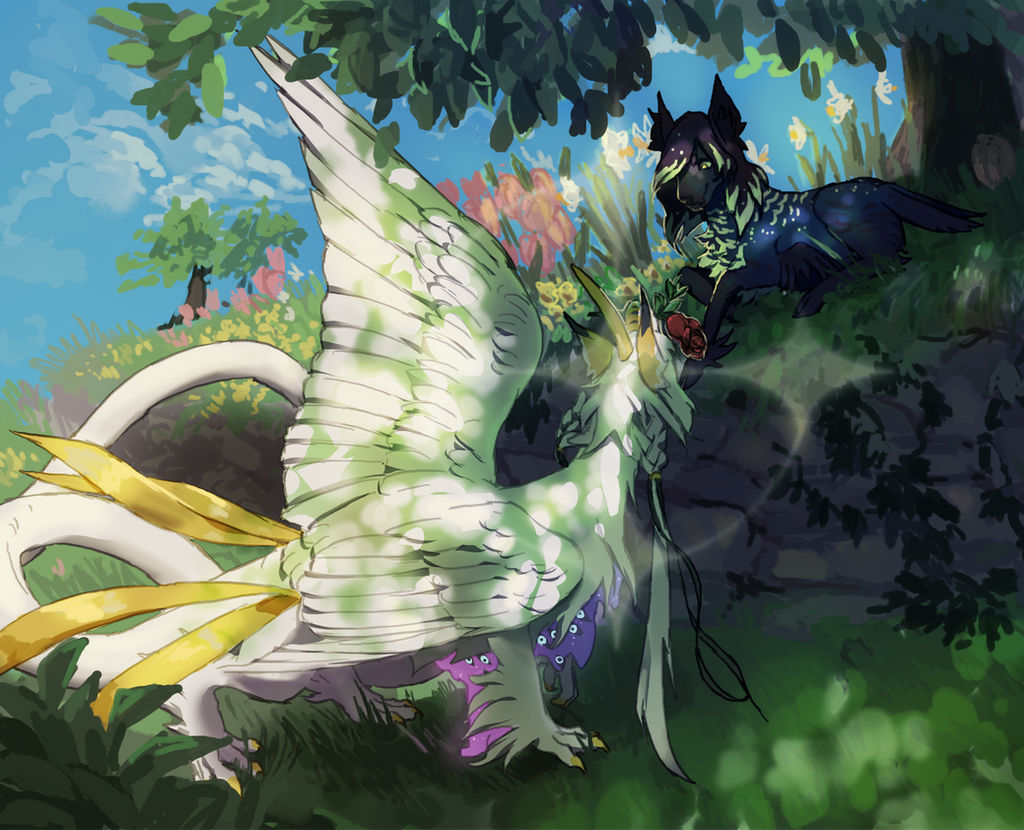 Watch
comm/trade 1/2 with
Puppy-nei
of
corowne
's harper and cynthia!
honestly had a lotta fun rendering this one out! really tried to get the lighting right :0
i loooove harper so much, she's got such a unique design! and cynthia too is super nice
hope i did em justice cy!!
not sure how to calculate sp for this so i will leave it to you if you want :0
stygians are a closed species by @/Zoomutt


WTH THIS IS SO NICE I LOVE EVERYTHING ABOUT THIS
i guess u could say that this my dude is soooo metal
Reply

It looks so rough but so lovely and beautiful at the same time. TuT You'v got some mad skills Malus!!
Reply

THIS ONE IS SO GOOD TOO T_T your colours shapes textures your EVERYTHING /cries
Reply

Reply

god this picture gives me Feels, harper and cynthia are such a great couple and you've captured such a warm and idyllic mood with them... that dappled sunlight, im weeping
i always marvel at how well and how detailed you draw wings too, they look so soft, THIS PIC IS JUST SO LOVELY thank you for blessing my eyes
Reply

yO your art is so good!! your shading and colors are just?? amazing??? can't wait to see more content from you!!
Reply

aaaaaaaaaaaaaaaaaa YOUR ART!! IS!! SO!! GOOD!! I CAN'T ; _ ; The coolours here are so MMMM GORGEOUSSSSs... I love how serene it looks aaahhh
Reply