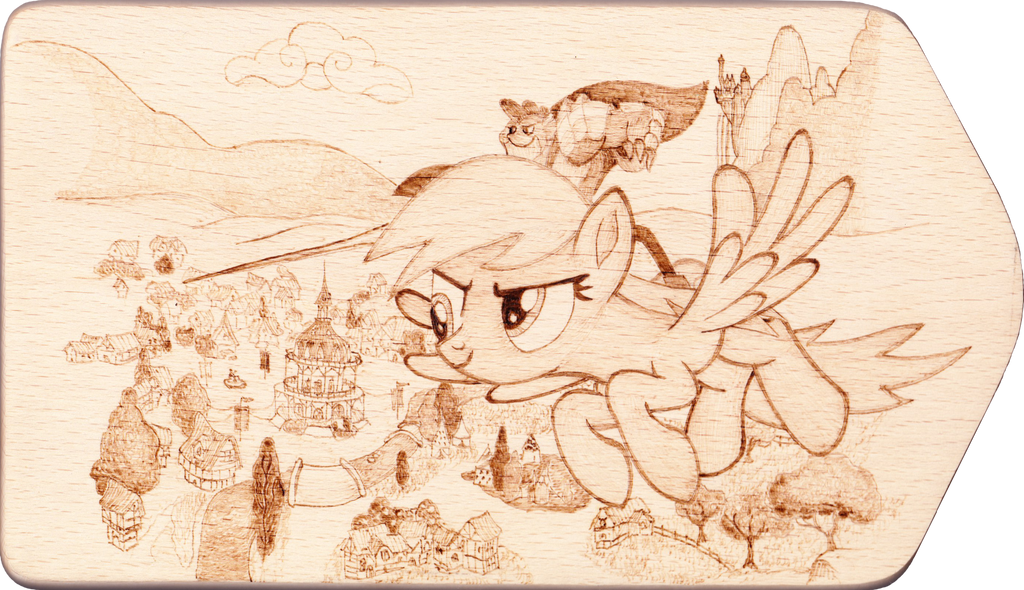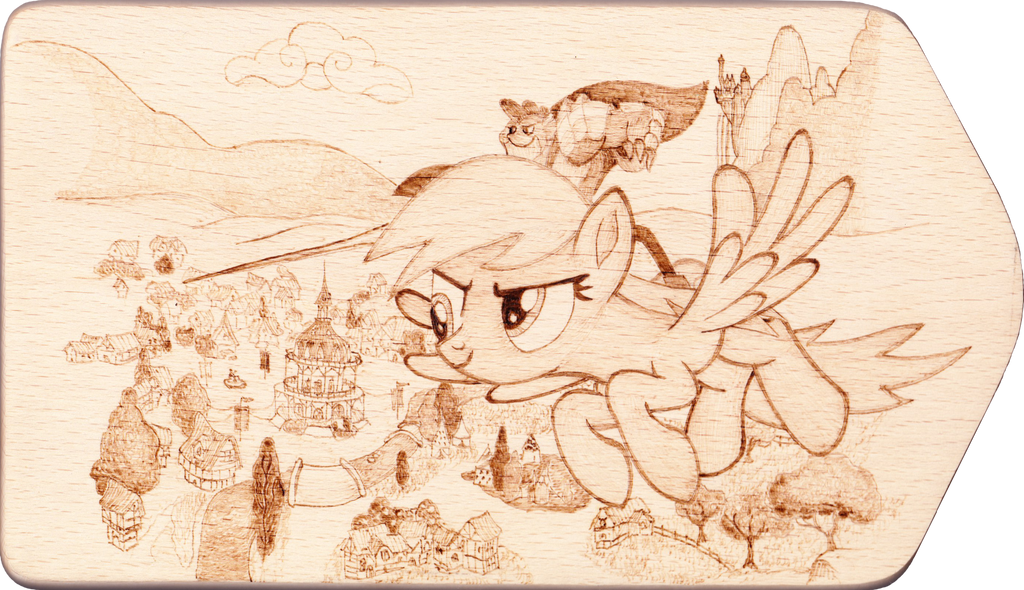 Watch
Unfortunately I missed out on Spike Day of Equestria Daily this year (I just had too much work to do), but here is a pyrography I had started before, but not finished in time. It is inspired by the awesome teamup of Spike and Derpy in "Do princesses dream of magic sheep?"

This Deviation was featured in the following Equestria Daily Post
www.equestriadaily.com/2019/03…
Thank you for providing pony material for all of us to enjoy

(This bot is unofficial, it is NOT affiliated with Equestria Daily. If you do not wish to get these notifications anymore, please just block this account.)
Reply

Yeah!!!! I love that episode!!! Long live Season 5!!!!!!!!!!!!!!!!!!!!!!!!!!!!!!!!!!!!
Reply

Aye, it sure was funny to see some actions without the restrictions of reality... in a world of pastel colored ponies

Reply

Get ready for the Amazing Derp... And her side-kick Spike!
Reply

Seeing how both, Spike and Derpy are delivering Mail (though in Spike's case only in a very specific context rather than as the main profession) I sometimes think the two could have a very nice chat some time.
Reply

1st dreams cna come true XD nice
Reply

A giant meowing Derpy really made me laugh and Spike too was very deserving of the glory he had already sort of asked Twilight for in the episode "A Dog and Pony show": "Please, Twilight. Just give me this."
Reply