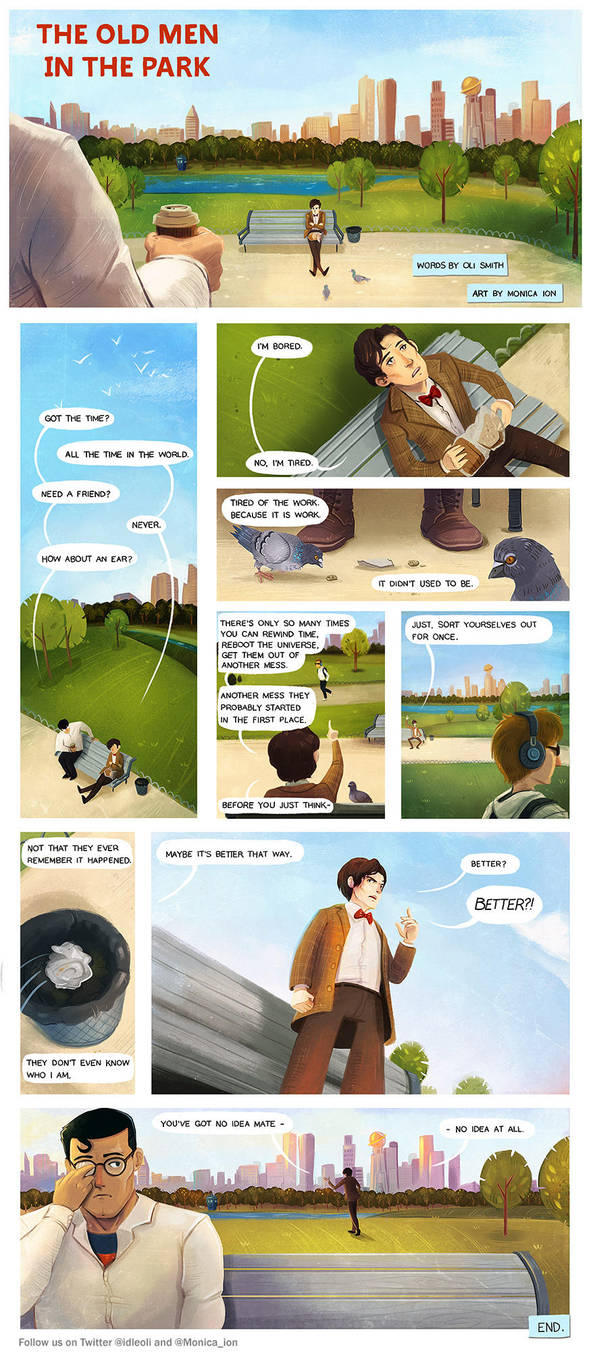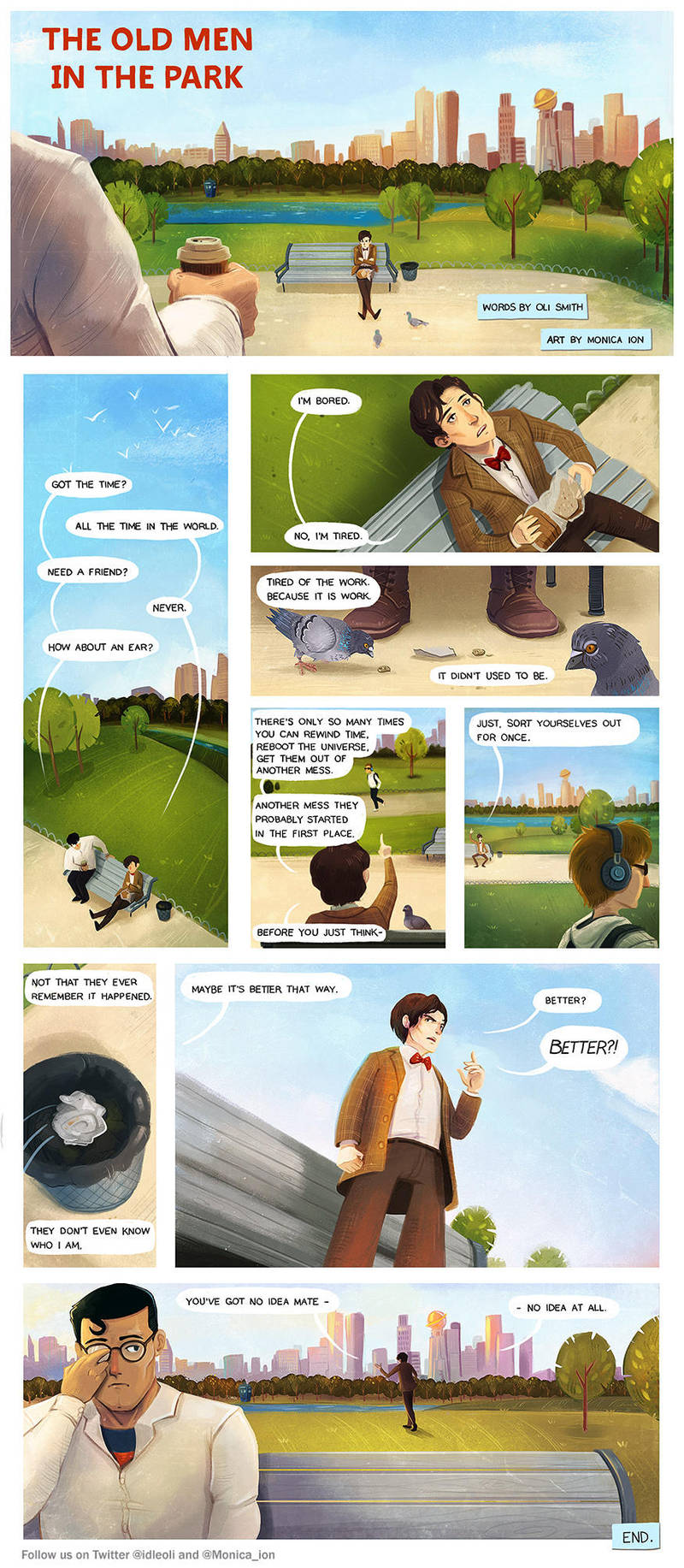 Watch
Hey guys long time no uploads!
So been working on this for a little while now during lunch times and after work, and finally got it finished pretty much in the time for the 50th

The other half wrote it all and it was super fun to draw up, as a first, proper comic.
Hope you like! A bit nervous submitting it cos really it's a whole other style to how I normally work, experimented a lot with the colours/shading/texturing and still unsure if it all worked out ok in the end!