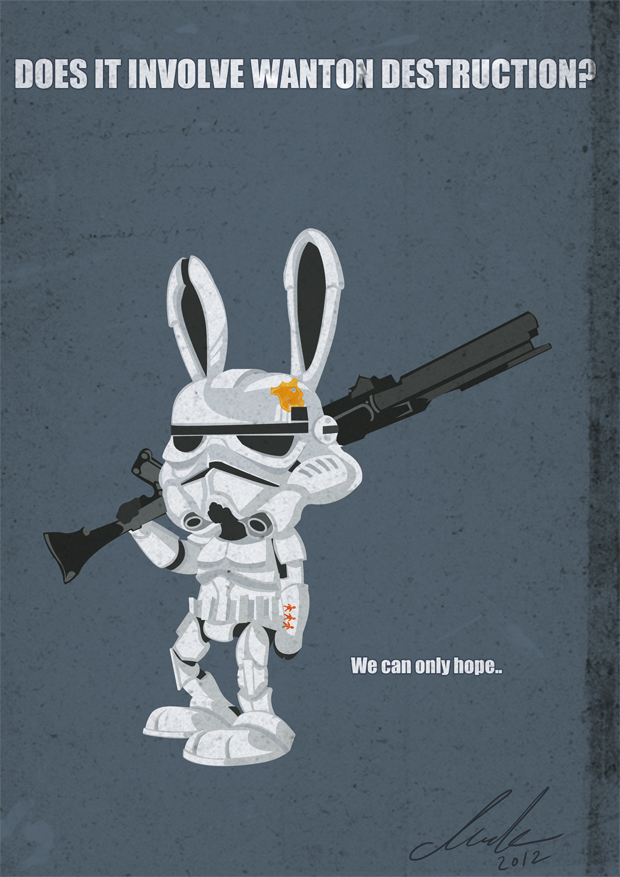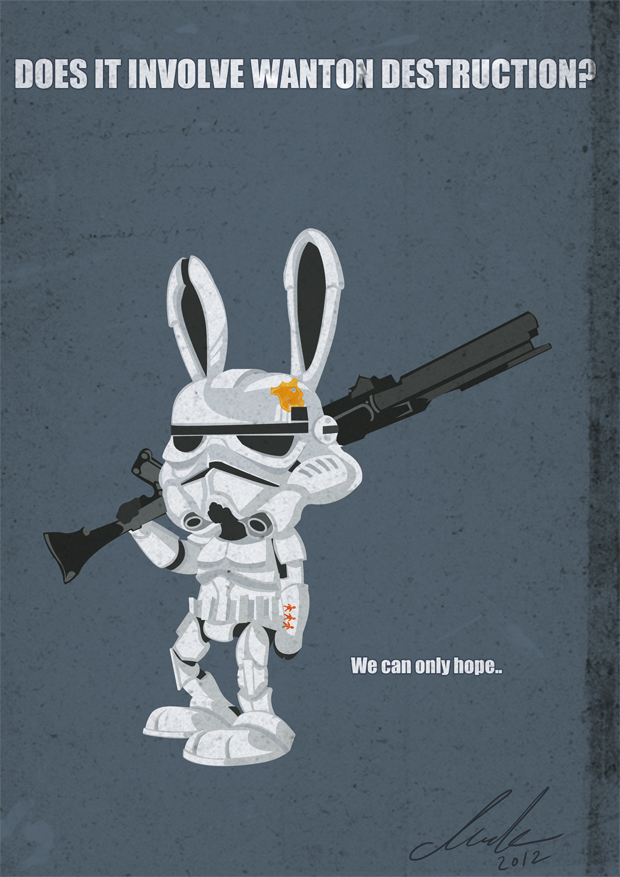 Watch
I don't.. even know anymore. My brain has clearly gone weird.
Originally inspired to draw this after a VG Cats comic, that I'll find the link back to eventually.
Knocked out the final version last weekend while I had an hour or so to myself. Illustrator with texture added in Photoshop.
Not sure I like the badge on his head

thoughts?