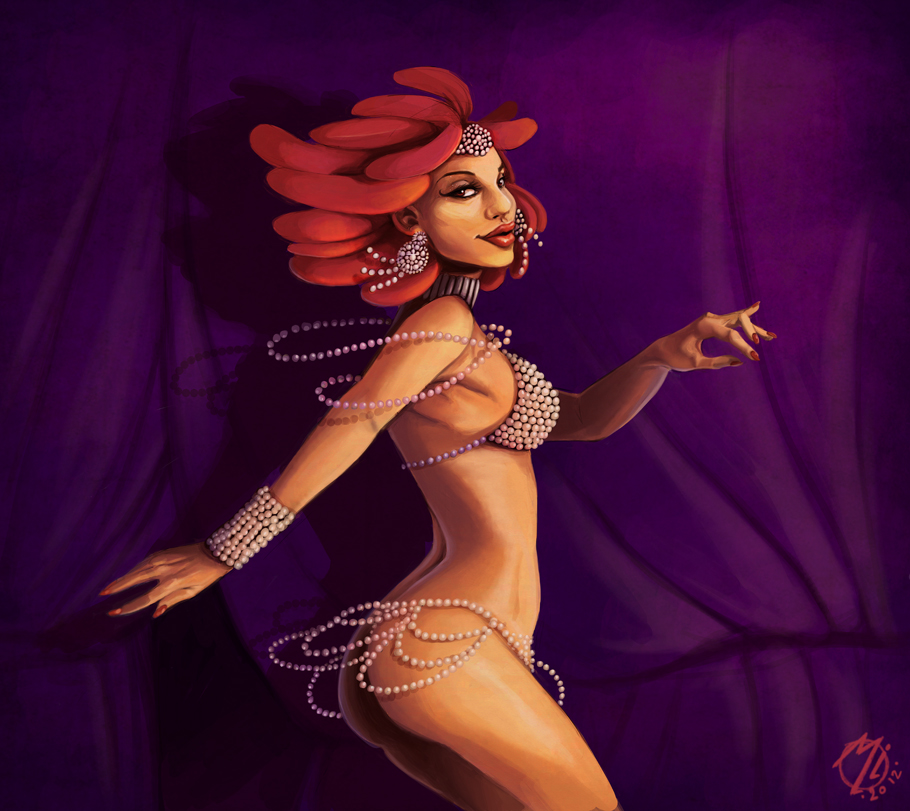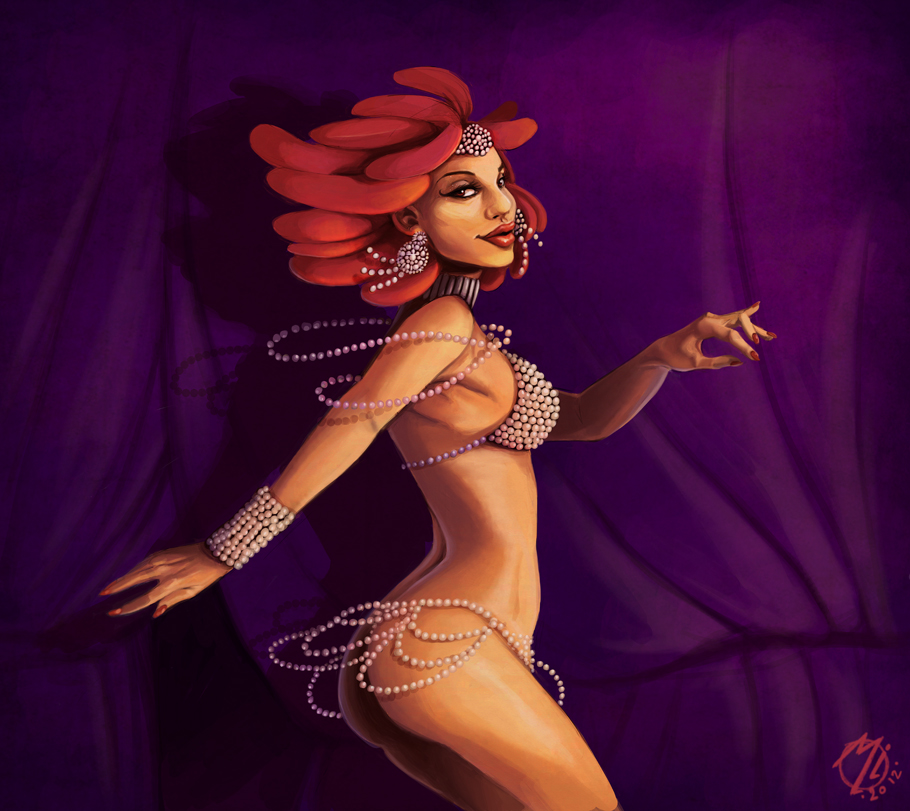 Watch
Commission for

of her gorgeous character Adelphi Lee!
Seeing as the character description said she's an exotic dancer, I decided to draw her in one of those sexy pearl bikinis

Cue a few hours of drawing dots later.. ta-dah!
Pose was inspired from
[link]
and was really really helpful in getting that movement done right.
I LOVE HER BUM. I WANT A BUM LIKE THAT >: (