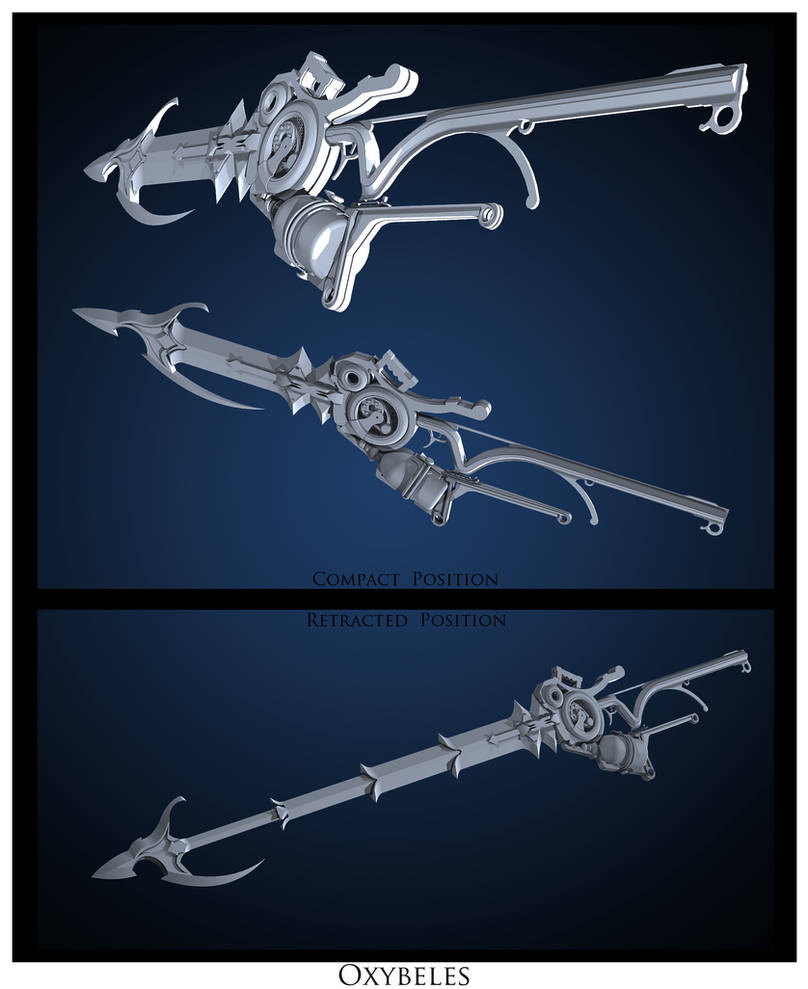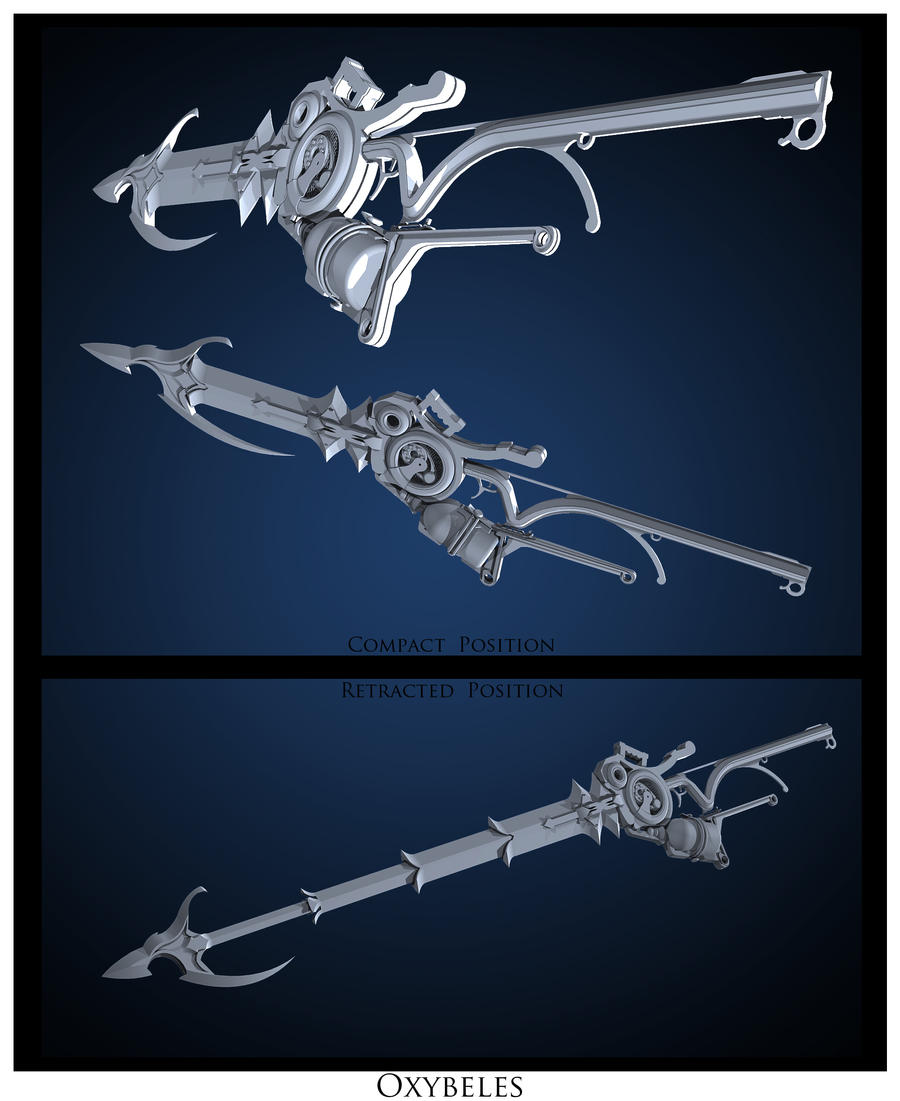 Oxybeles is a weapon i designed for a character in a comic i am currently working on. It is a pneumatic bladed lance! so basically its a sword with smaller swords fitting into eachother, all connected to pistons that retract all blades. the retracted form fires quickly, with a nice amount of strength. so it can be used for long ranged punctures/ impaling. which i consider to be the more interesting function.
other than that, it gives its user long range on command (think god of war, but closer to real world physics). i would also guess that the momentum gained as well as the shift in center of gravity, would make for a powerful swing. during mid swing.
cant wait to finish the comic! and this was of course, made in autocad 2007. finished in cs5.
(you can also see the crossbow variation here
[link]
!!)