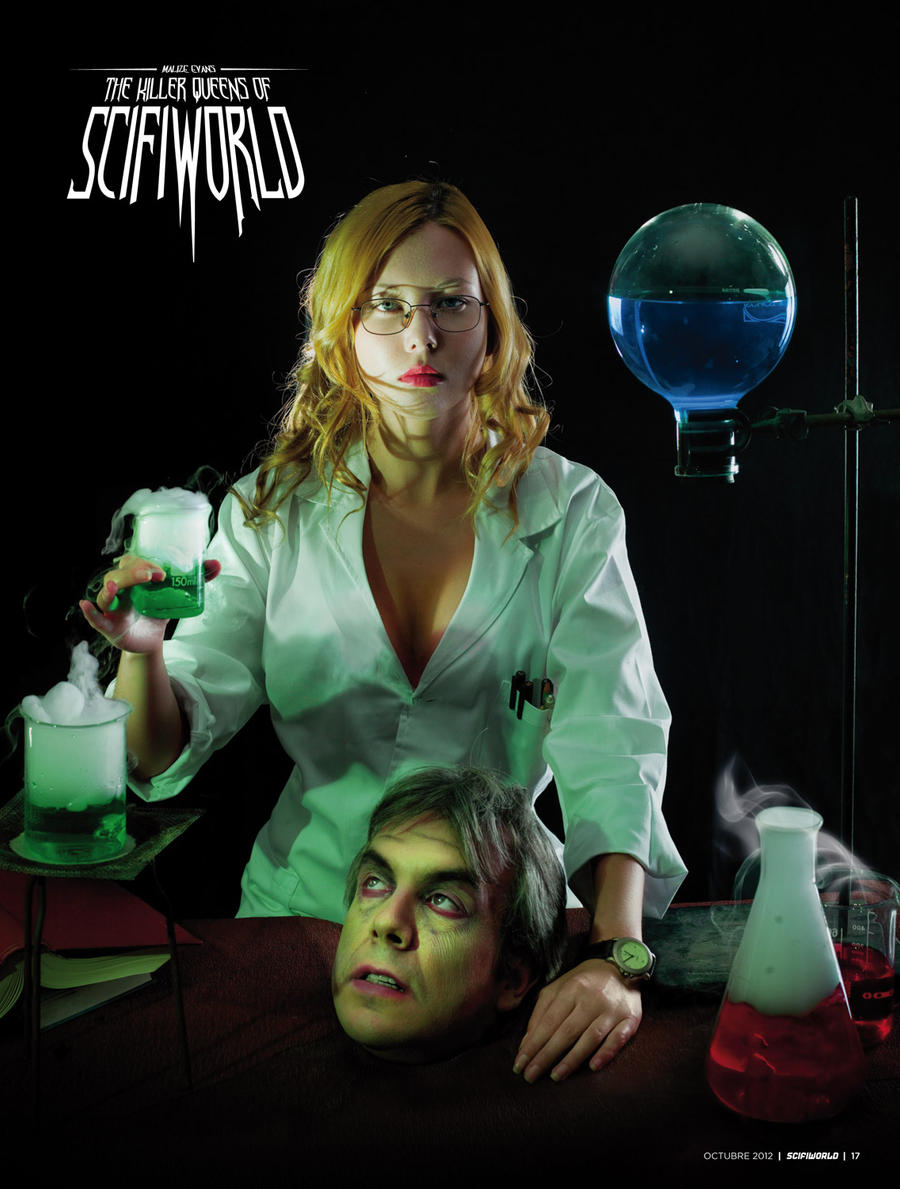 Watch
Follow us in
Facebook
MALIZE EVANS THE KILLER QUEENS OF SCIFI WORLD: RE-ANIMATOR
Production: Miquel Mateos
Photography and art direction: Malize Evans
Models: Dasha Ria & Miquel Mateos
Makeup and hair: Marta Vicente
Stage props: Oriol Perez
Edit: Allanah Kyle


Artwork is Copyright © 2012 MALIZE EVANS.
ALL RIGHTS RESERVED.
*All materials contained in my deviantART gallery may not be reproduced, copied, tubed, edited, published, transmitted or uploaded in any way .
Shot with Hasselblad H3D-39

Reply

Lovecraft would get turned on that one.

Uh the glassess make her look even more sexy.
Really great idea there, I wouldn't ever guess reanimator would be here. Wish You More'n'More successes with the Queens.

Cheers

Reply

Thanks! Unfortunately, I can't upload more than one a month, as they need to be published first, because I'm dying to show the other 15 films we shot!
Reply

Amazing

great idea for a remake

Reply

Reply

Estupenda Re-creación. Gran trabajo.
Reply

Reply

RE-ANIMATOR Awesome!!!

I forgot to put that movie on the list I gave for your suggesting lol!

Reply

Hahaha! It was shot several months ago though, It was published in last issue of ScifiWorld magazine. I had to make a Lovecraft one!

Reply