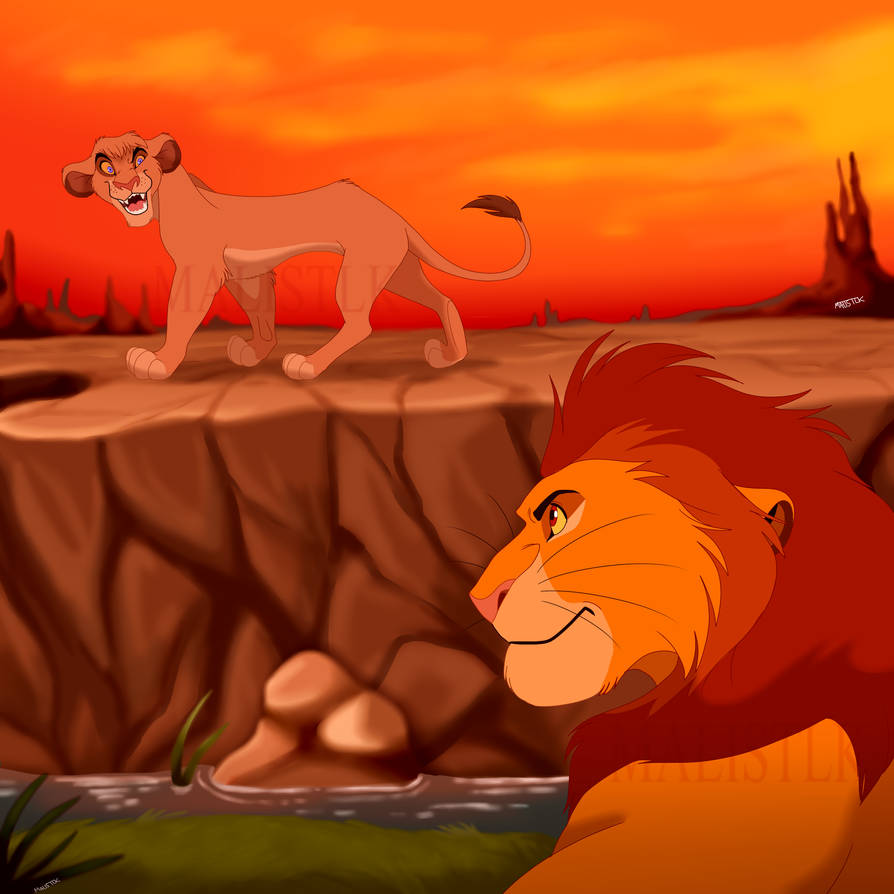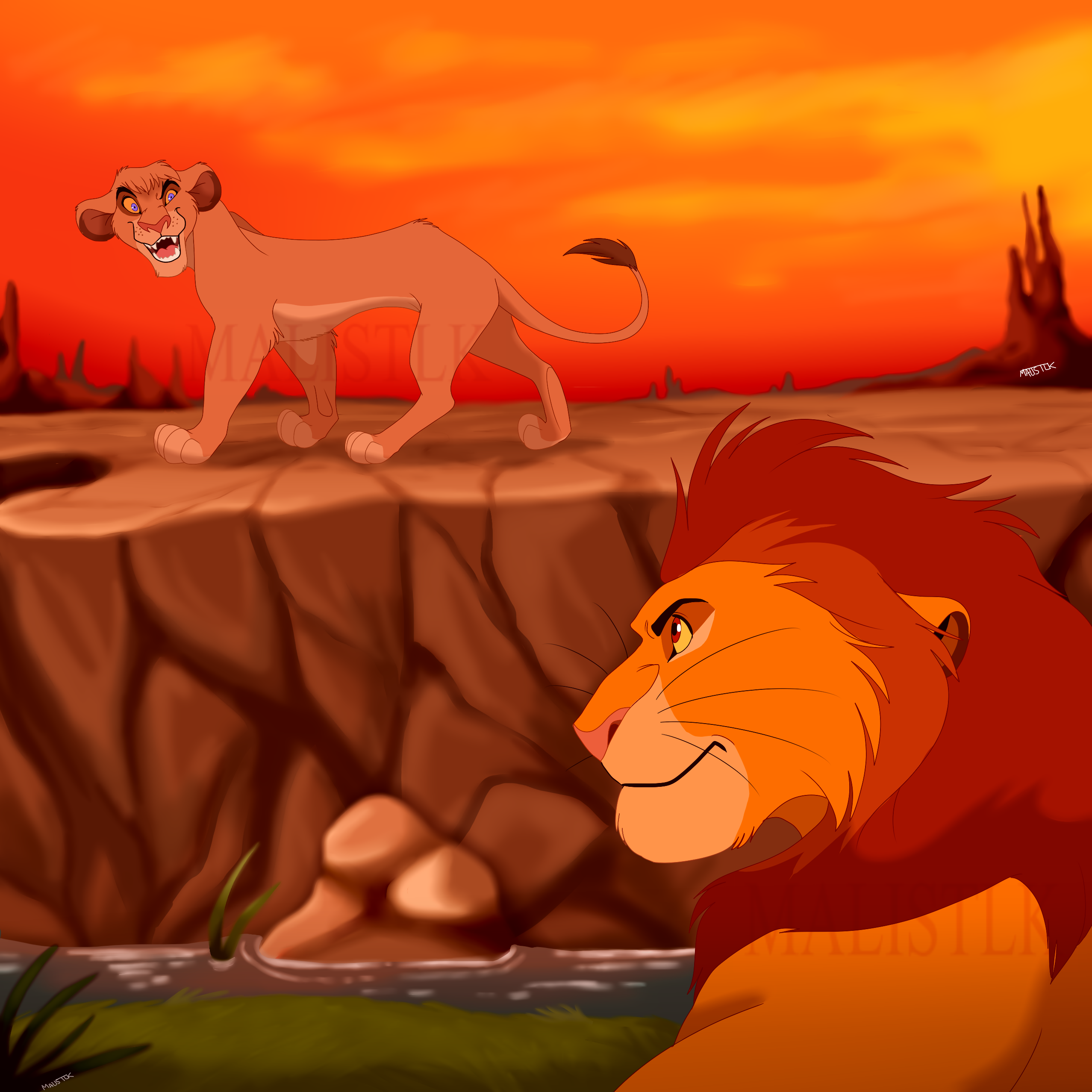 Kion couldn't believe it.
It was the second time that same WEEK that she got past all of his defenses again. And again he was the only one on her tail.
He's going to have to have a talk with Fuli later...
"Vitani! You're trespassing! How many times to I have to chase you out of here before you get it through your head!"
Vitani, a good distance away from Kion cackled. "Ha! Please! this is all for fun princey!" She made a quick swerve to the right to avoid a tree. "Catch me if you can!" And with that she picked up the pace. Kion, now a bit annoyed picked up his speed as well but he knew what was going to happen.
It happened everytime.
And just like he thought, a bit into the chase and Vitani leaped over the small river dividing the Pridelands from the Outlands.
"Whats wrong Kion? Too afraid to disobey daddy?" She taunted from the other side.
Kion could only glare. he knew better than to go there...
----------------------
I did it yaaaaaay
now let me sing an ode to how much I hate drawing backgounds

Vitani & Kion (c) Disney