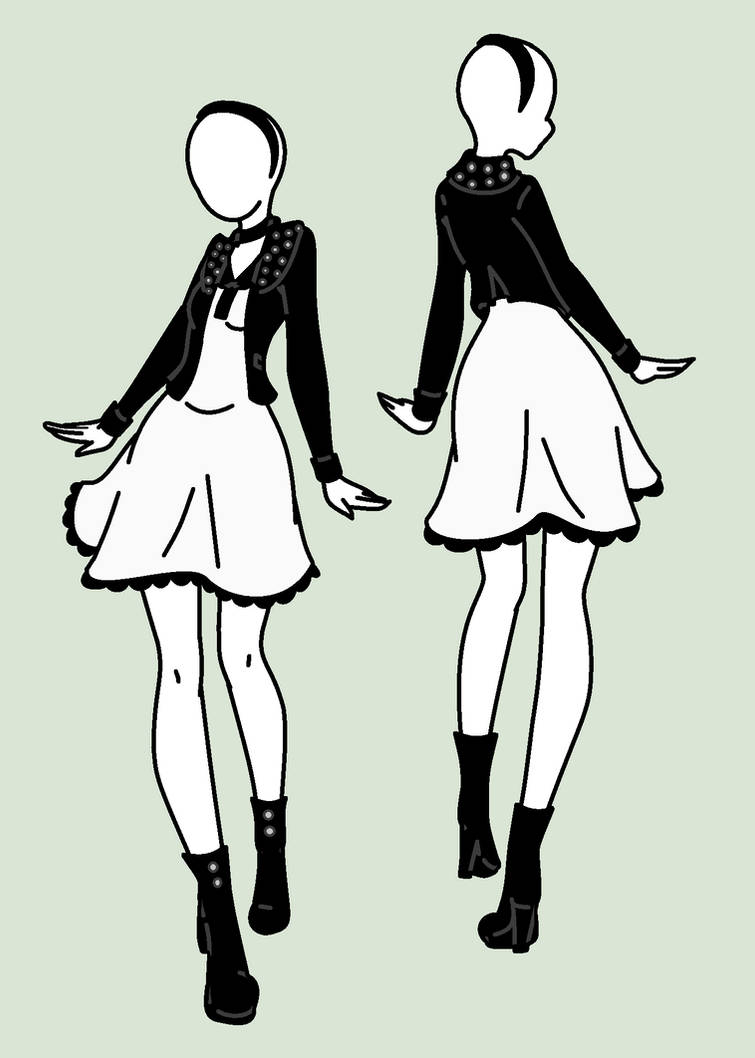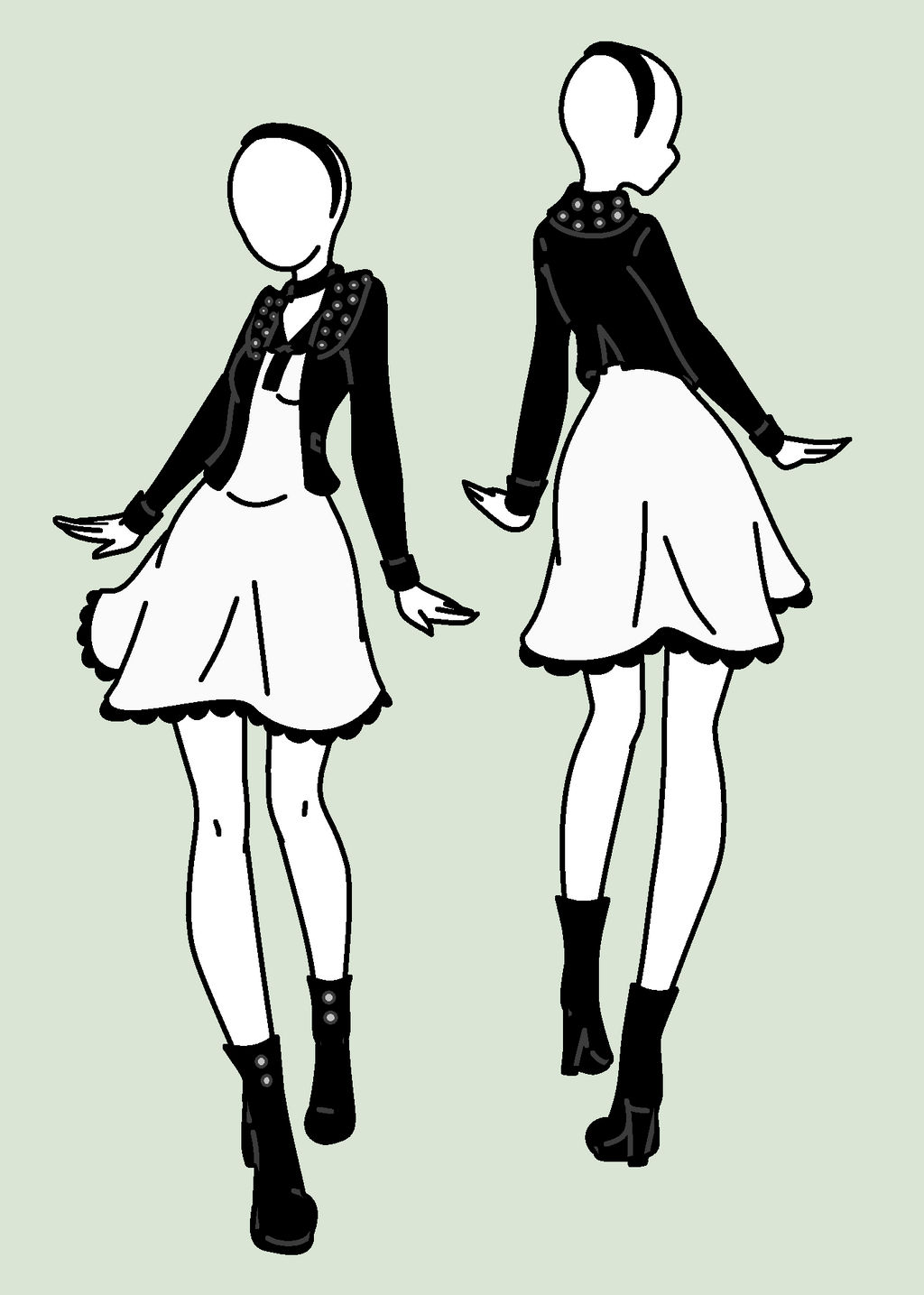 Watch
Note: This is not a commission! This was just for funsies!
So, I was watching "Food Network: Challenge!" this morning, and it was "Fashion Cakes", inspired by the collection of "Alice + Olivia". The basic principle of this collection is preppy punk/ uptown meets downtown/ etc. I logged onto the website and was inspired~! Now, this precise design was not taken from anything I found on the website. I just find that when people try to combine preppy and punk, they often miss the mark, so I thought I'd take a crack at it~!
You've got a black headband, your basic white preppy dress, with a black faux leather collar and black frills, paired with a faux leather jacket with silver accents on the collar and some black ankle boots with heels and silver facets.
Design = Me.
Base =
rika-dono
(
fav.me/d74cxvt
)

Reply

Why does this remind me of oreos?
Either way, I love it c: The whole girly, yet punk look!
Reply

Reply

Reply

Thanks~!! I really like balancing preppy and punk in my own style.
Reply

That looks like Bride of Chucky Tiffany's dress! XD
Reply


Oh, really? I haven't seen that movie.
Reply

Reply