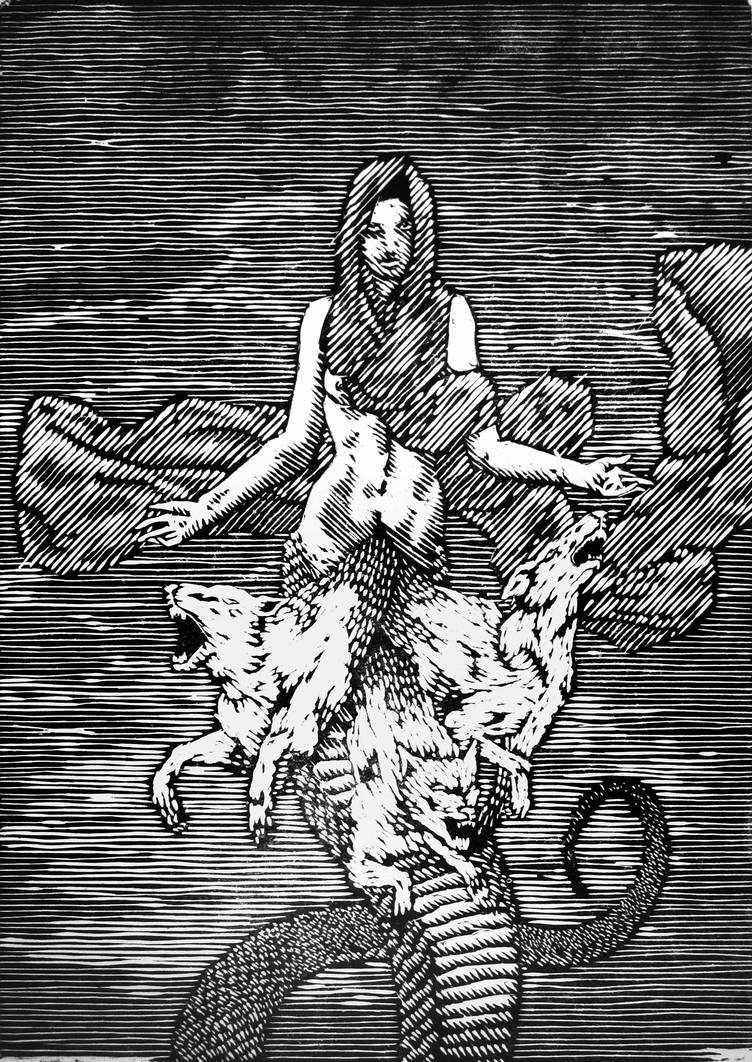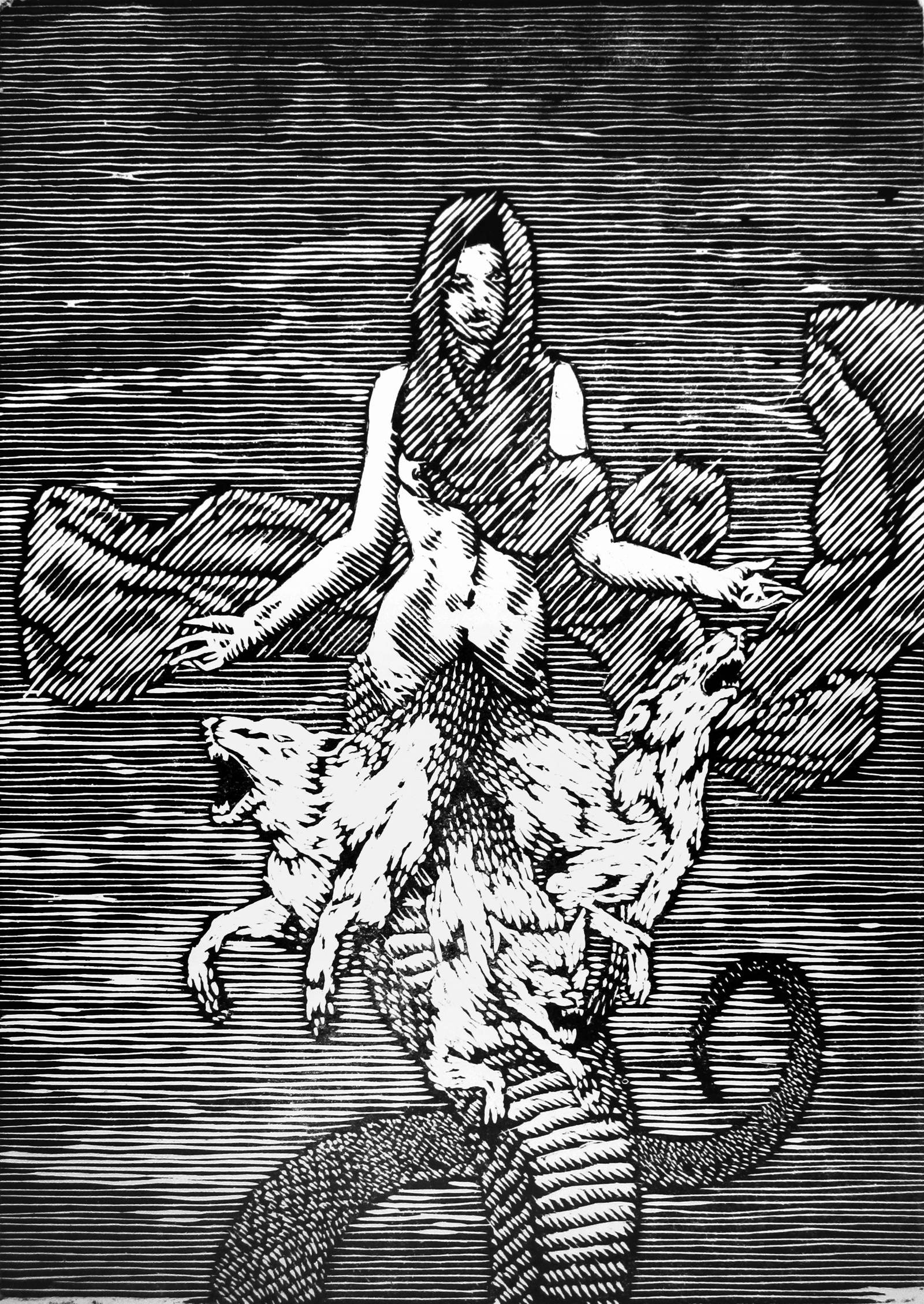 Watch
Inspired by the allegory of Sin in John Milton's
Paradise Lost
.


You can see the whole process, from sketch to final piece in
my blog
.

Wowww excelente trabajo

siempre he querido hacer algo así pero me da miedo la técnica xD te quedó muy bien

Reply

¡Gracias! Al principio siempre da miedo, el chiste es intentarlo... aunque fracasemos horriblemente

Reply

Me recuerda a Escila de la Odisea....me gusto, esta excelente!!
Reply

¡Muchas gracias! Estoy seguro que Milton se inspiró mucho en la Odisea al momento de escribir el Paraíso Perdido.
Reply

Reply