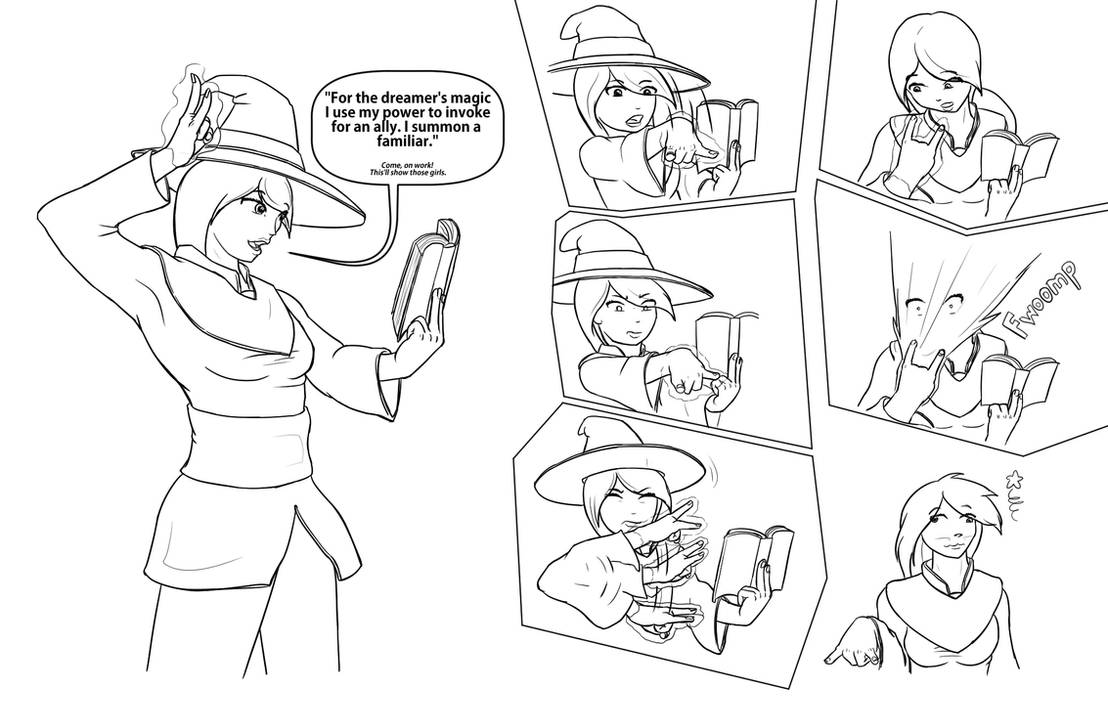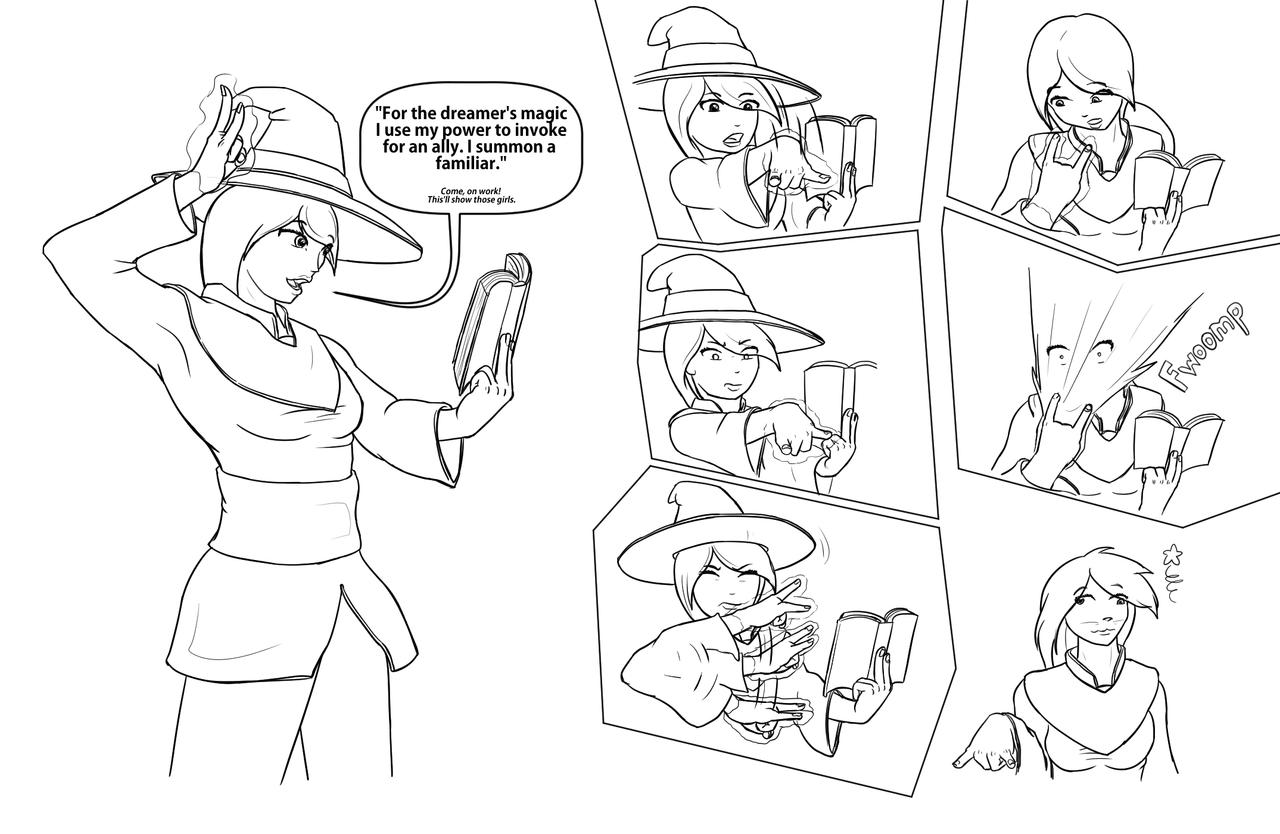 Watch
This request comes from ccczzz's request of having a witch get transformed when looking for a familiar. Ample of berth to work with, I took this as a challenge to practice posing, continuity and expressions, as a sort of preparation for a big comic. I have to say that I'm rather happy of how this turned out.

A young girl tries out her hand on a magic book she received not long ago and decides to give herself a familiar. Little did she know that there are some things the instructions don't account for.

I consider this a sample, a stand alone image that can be expanded into a full sequence depending on the feedback it gets. Not sure if I'll color this one yet, that will also depend on the feedback I receive.

Trying to read these across, then down didn't seem to make sense, then I realized it's down, then across.
Reply

oh she bout to turn into a rabbit
Reply

never point a "loaded" hand at someones faces ;3
Reply

I'm sure she was thinking "Was I supposed to lift my wrist? or maybe it comes out from my knuckles."
Reply

Reply

Depends on whether people are interested.
Reply

The bigger question is, what are the options?
Reply

Step 2 of casting spells: aim away from self... unless it is self-cast.
Reply

She didn't knew her spell was on a timer.
Reply

Cute! Love the shakey motion as if trying to make magic fly out!
Reply

Reply