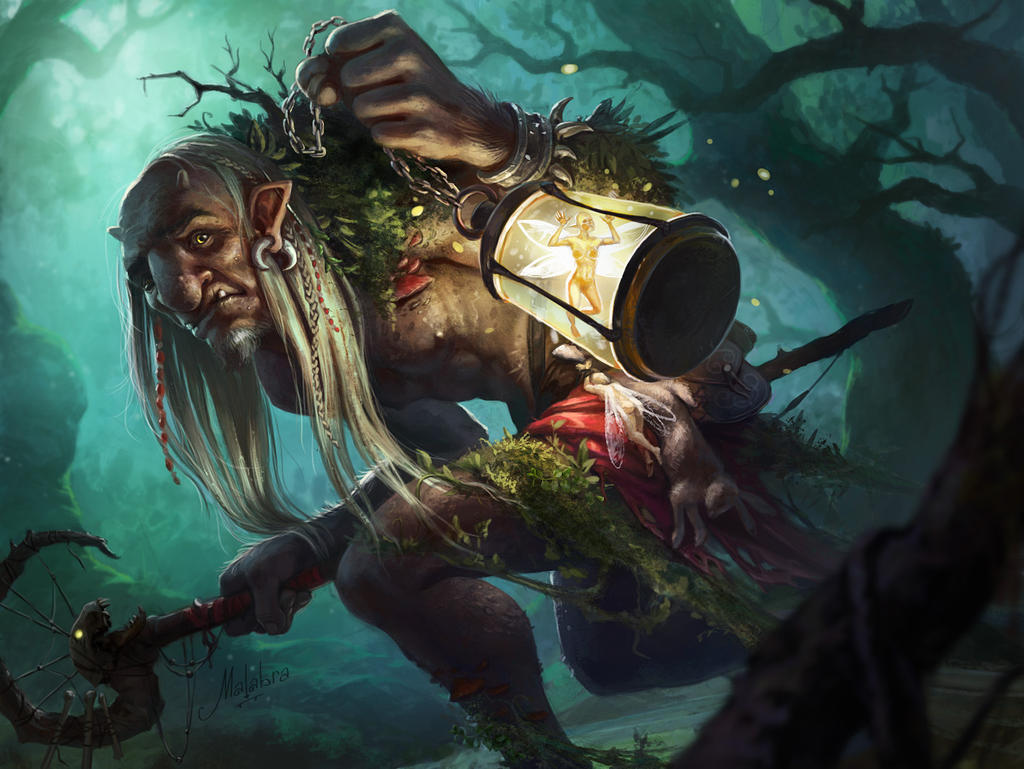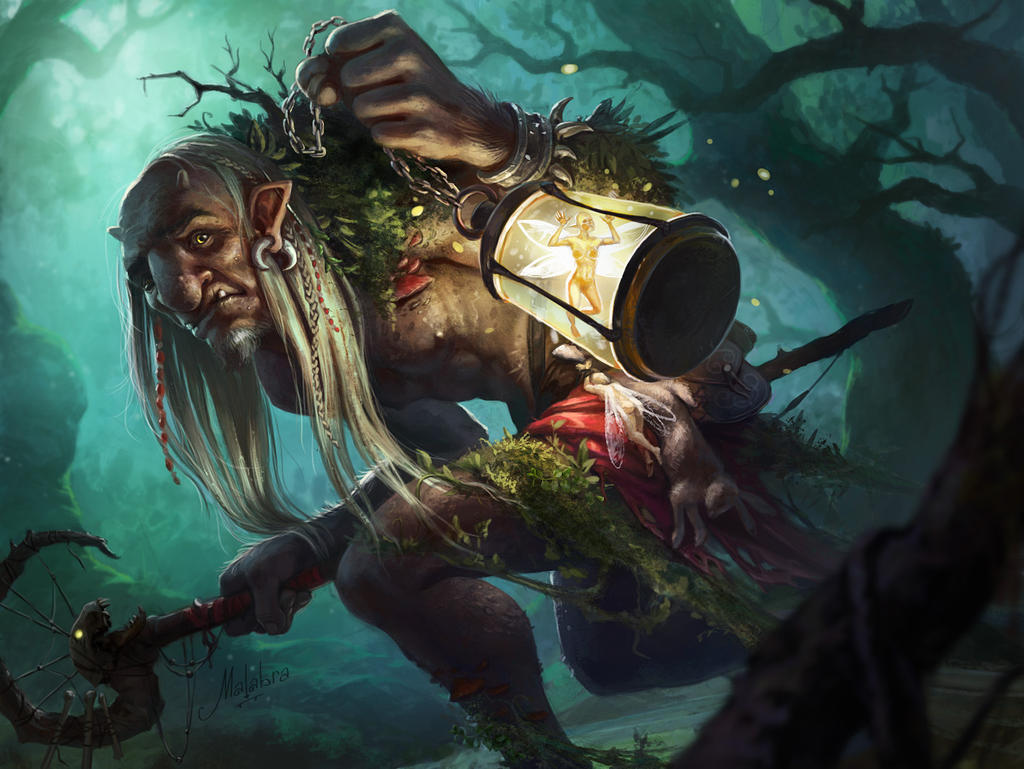 Watch
This is my artwork for the competition from the creators of "Berserk" card game! I really enjoyed to participate it) I take the theme "Swamp". And this is a Keeper of forest who lives in deep dark swamp where the sunlight can not reach the ground. The Keeper has the only passion - the light, he seeks it and try to collect, and it is a truly misfortune for poor Pixies, who lives in thes forest.
www.artstation.com/artwork/gBP…


Well, it keeps his mind off of raping women, impregnating them with belly-busters, at least. That has to be the most gruesome version of a "Troll" ever depicted.
Well done, by the way.
Reply

ahahah) is that what you think about when you look at this picture?)
and yeah, thanks))
Reply

How could I not? That incident in "Berserk" had my gorge rising. Whenever a rapist gets fed his own entrails are the most satisfying parts of the story.
Reply

sorry, I don't really know what are you talking about) this artwork was done for the card game that called "Berserk", but it's nothing in common with the book or a film or something...
Reply

WOW! So full of details and awesome colors! Beautiful work!


Reply

Reply

Reply

Really nice work! I absolutely love how you did the lighting in here, and that staff is so nice and detailed :0
Reply

Beautiful painting and great idea. I love how the light shines on the body of the creature. A troll ?
Reply

Everything about this is amazing!
Reply