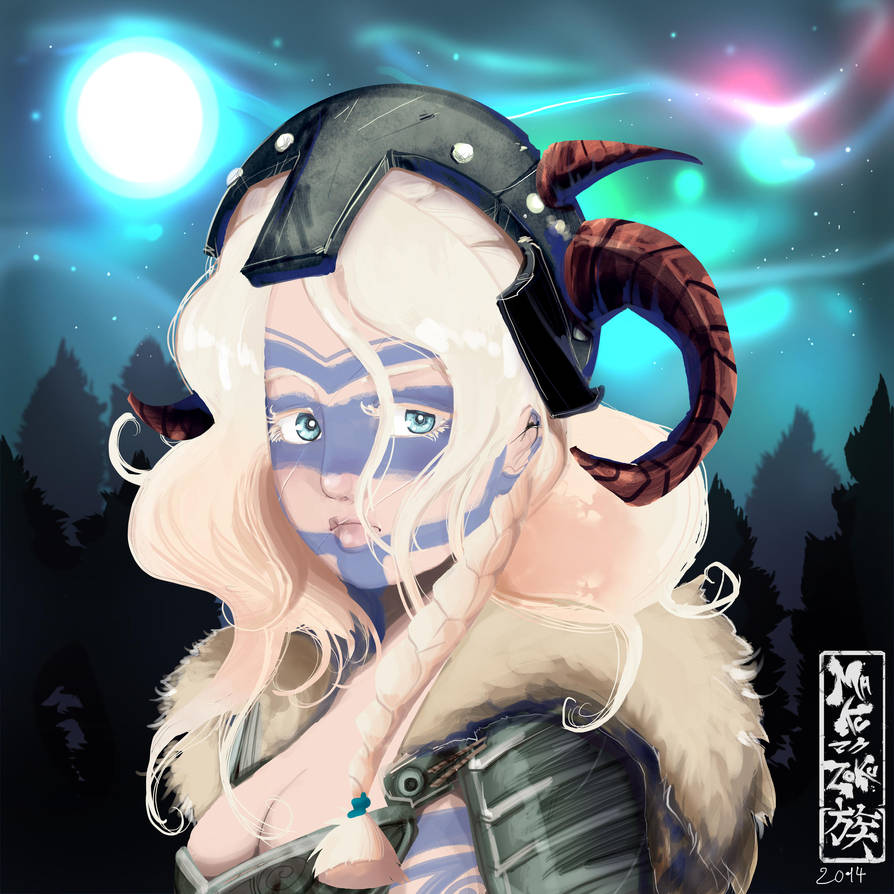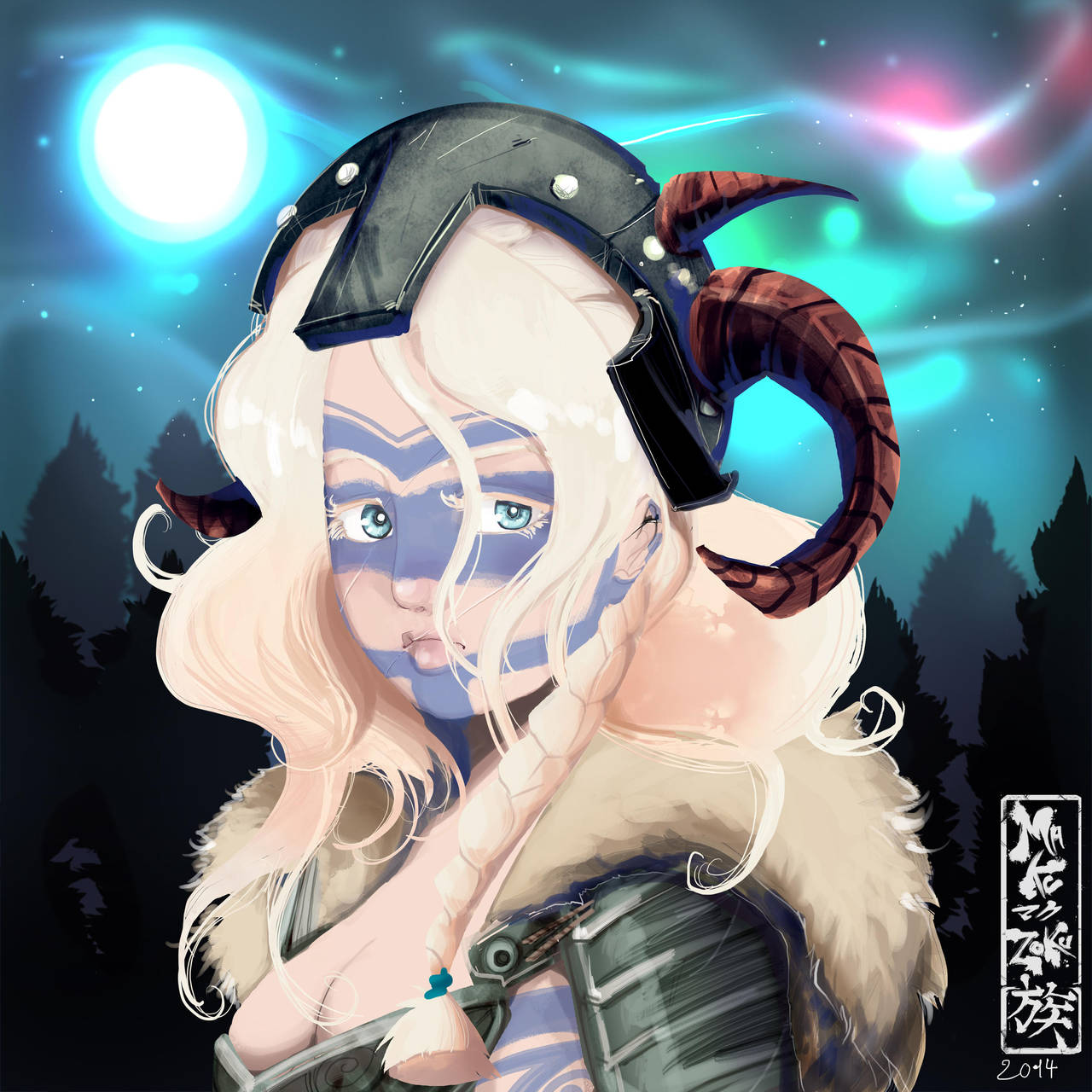 Watch
Hi there,this is a quick drawing i did on December 24. I tried to represent a nordic beauty

Also,it's been a long time i wanted to draw viking women.I guess i have to draw a serie of pictures about it

Oh,and happy holydays/Merry Christmas to everyone of course

********************************************************************
Bonjour à tous,tout d'abord ,j'éspère que vous allez bien

On est le lendemain de Noel et je suis réveillé depuis hier,j'ai passé la soirée chez mon frère,et quand tout le monde est allé pioncer et qu'on m'avait aménagé un matelas gonflable il se trouve que j'ai préféré squatter toute la nuit sur l'ordinateur portable qu'on m'a prêté,surfer sur Deviantart,lire Maliki et surtout faire une super Bd contenant un Rubik's cube,des débats sur Hitler,la race aryenne,et quelques insultes homophobe histoire de faire voler en éclat les quelques limites qu'il me restait. Et pour couronner le tout,cette B.d a été faite de 3h à 10 heures du matin,avec une absence de caféine un peu cruelle et du matériel de dessin pour enfants

comprenez des vieux crayon de couleurs ,pas de gomme ,pas de taille crayons,des feutres et du papier de merde.Et bah je vous promet ,c'était une experience

Du coup je me demande si je vais la poster

En tout cas il y a bien Izumi ,Sasaya et Noémie dedans,donc il s'agit bien d'un "épisode" de Mugen city" (en 6 pages)

Le pire c'est que je suis toujours révéillé là,pas fatigué et donc je vous poste cette viking que j'ai fait le 24 décembre pour le fun (oui ,j'aime les femmes de type scandinaves,problème ?

) et surtout je vous souhaite à tous un Joyeux Noel en retard

et de très Bonnes fêtes de fin d'année !
Follow on twitter,don't miss a thing : twitter.com/MakuZoku
Facebook www.facebook.com/pages/Maku-Zo…


Don't use,copy or reproduct,thanks



Thanks ,don't forget to leave a comment


Reply

A 6 page Mugen city episode and you are holding it back? Say it isn't so!

Anyways a Happy New Year to you!
Reply

Fufufu... joyeuses Fêtes !
Elle est toute mimi

(Vive les vikings ! )
Reply

She has such a child-like face. Amazing!!
Reply

Reply

I like it. Merry Xmas and Stuff!
Reply

Reply

Very nice

Reply