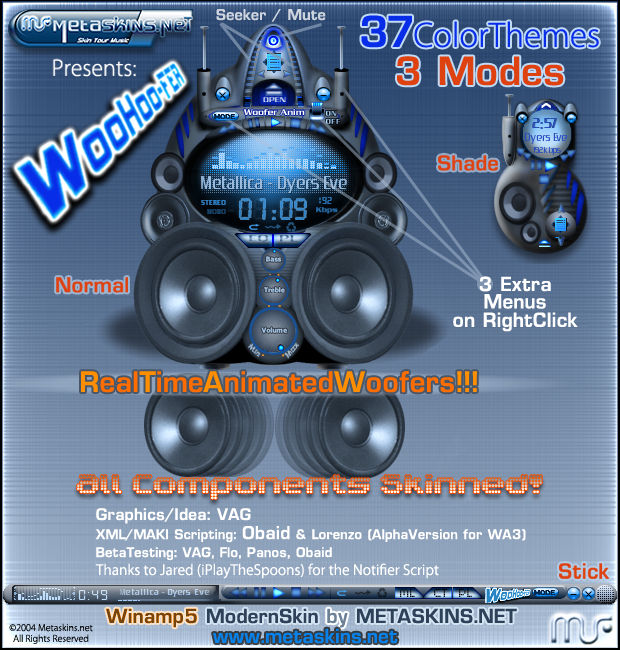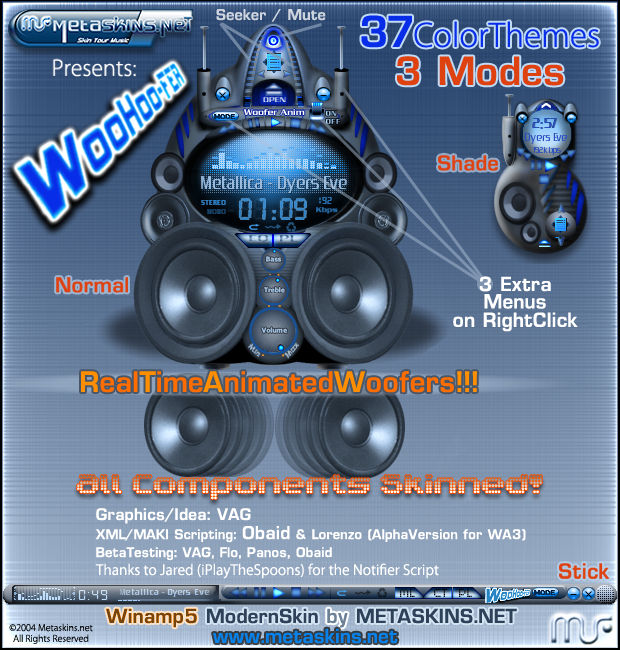 Watch
METASKINS.NET - WooHoo-FER
Winamp5 (5.02+) Modern Skin.
Metaskins Team presents to you WooHoo-FER.
Real time ANIMATED WOOFERS, 3 modes ( Main,Shade,Stick )
37 ColorThemes and extra menus to customize the skin's functionality.
Animated antennas with 3 modes to choose.
2 Different ways to have woofers animated based on different scripts.
All Components Skinned!. Notifier Add-on script, thanks to Jared Kole ( iPlayTheSpoons ).
Graphics/Idea: VAG.
XML/MAKI Scripting: Obaid ( CarlosP ), Lorenzo ( EvilPumpkin - on AlphaVersion Only )
Find us at:
[link]
Register to our Forum
[link]
Metaskins Team
"Skin your Music"
© 2004 METASKINS.NET
® All Rights Reserved METASKINS.NET
Daily Deviation
Given 2004-10-09
WooHoo-FER
by *
makrivag
is a stunning skin. With tons of really nice color themes and features, this skin is sure to be a favorite for many. Check it out! (
Featured by Kevin
)