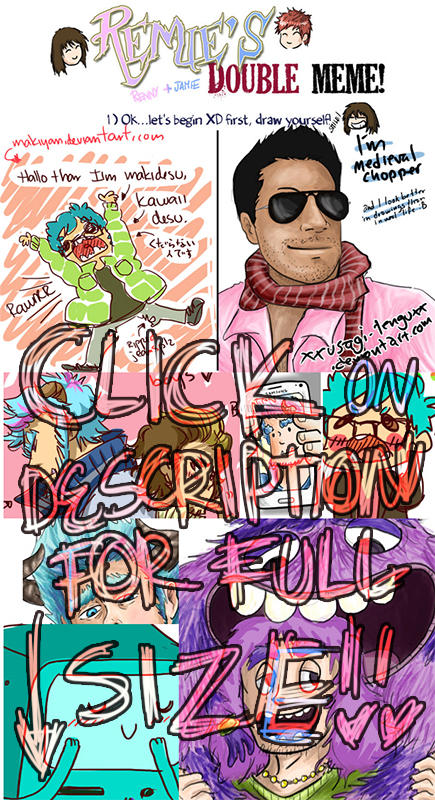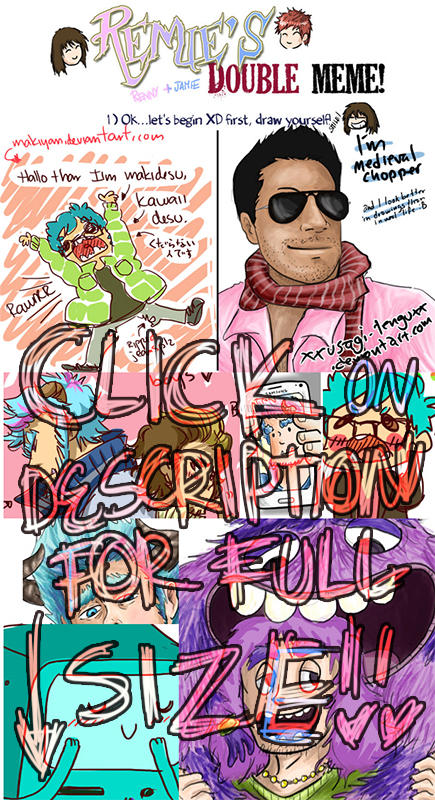 SO STARTS MY DOUBLE MEME MONTH! haha i hope D:

click HERE to check it all complete! I PROMISE LOTS OF SULLEYS


FAVE THAT ONE NOT THIS ONE, PLEASE D:










if you wanna do this meme w me please send me a note C: and i'm talking to you

*

LillayFran
dear

~

MariaRuta, yours' is next - v- and of course

*

krayonred i'm looking at you, too! BD

please check it out xD

blank: renny08.deviantart.com/art/Rem…
The owner of this deviation has disabled comments.