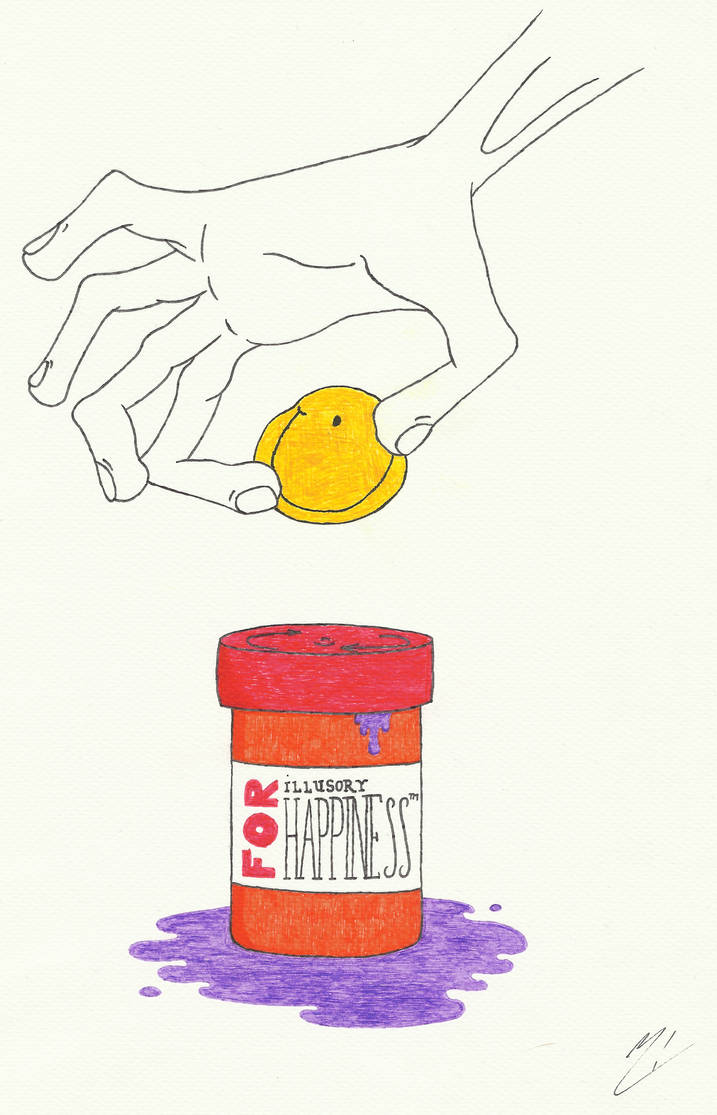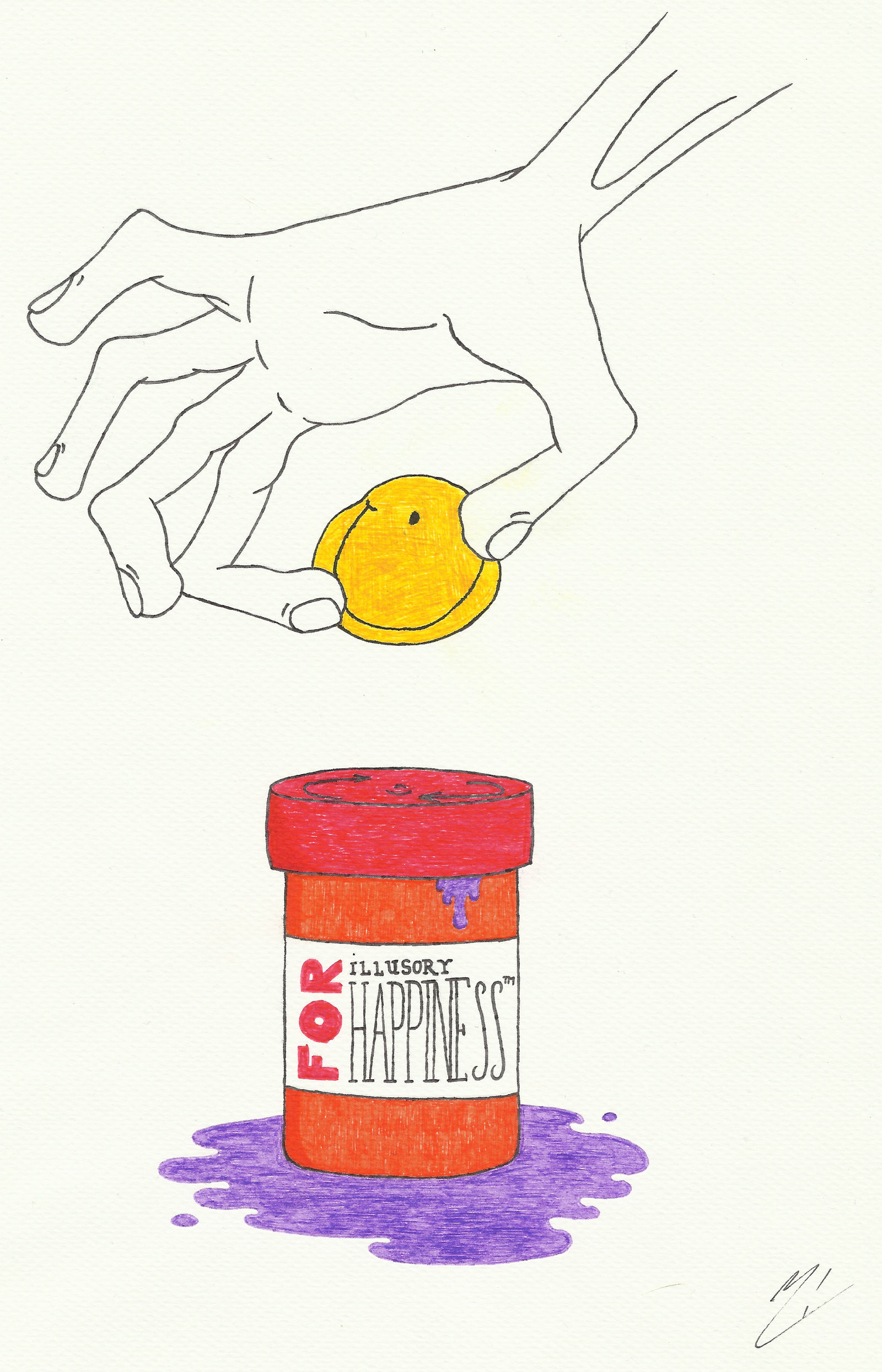 Everything in our lives has a purpose - illness, pain, love, happiness and many others. We hiding most of those feelings because society don't want to see them, because those who show their true-self, true feelings are... like lepers - feelings are illness. This is the way how unthinking majority thinks about people who think different than them. But there is always a solution - feelings are chemical reactions, so we can found substitutes of them. Pill for love, for friendship, for happiness... and after all - we become empty, like rest of them...
Inspired by
Serj Tankian - The Unthinking Majority
.
- - - -
Wszystko w naszym życiu ma cel - choroba, ból, miłość, szczęście i wiele innych. Ukrywamy większość z tych uczuć ponieważ społeczeństwo nie chce ich widzieć, gdyż ci, którzy pokazują swoje prawdziwe "ja", swoje prawdziwe uczucia są... jak trędowaci - uczucia są chorobą. Taki jest właśnie sposób myślenia niemyślącego ogółu o ludziach myślących inaczej niż oni sami. Jednakże zawsze jest rozwiązanie - uczucia to reakcje chemiczne, więc możemy znaleźć ich substytuty. Pigułki na miłość, na przyjaźń, na szczęście... i po tym wszystkim - staniemy się puści, jak wszyscy pozostali...
Inspirowane przez
Serj Tankian - The Unthinking Majority
.


§ Project © Makintosh!
§ Design, Art, Sketch & Colors © Makintosh!
§ 2012 © All Rights Reserved.

Nie do końca skrycie podkochuje sie w tej pracy.
Chciałabym powiedzieć to równiez o artyście, jednak podkochuje sie w nim o wiele bardziej skrycie i sprawa powinna pozostać skryta.
Reply

Sometimes artist feelings are exposed at the art...
Sometimes art is not only art but true words...
Sometimes just a few words making difference...
And just sometimes - asking and writing is better than silence and secrets...

For what You said - thank You and I hope that You will be not another silent critic nor false-hope giver... Because between those words, that You wrote, I see something more, that not I but You should reveal when the time and place will be right.
Reply

Reply

Quicker for me to write in English, but at the same time quicker to say something in Polish. My mind is f@#$!d - please forgive me for that. I can write in Polish but it will take some time and sometimes my thoughts fly away during that time...
Reply

Oh. I get it. I was just curious. I found your art in the Polish group and it was a surprise to me. But now I get it. :d
Reply