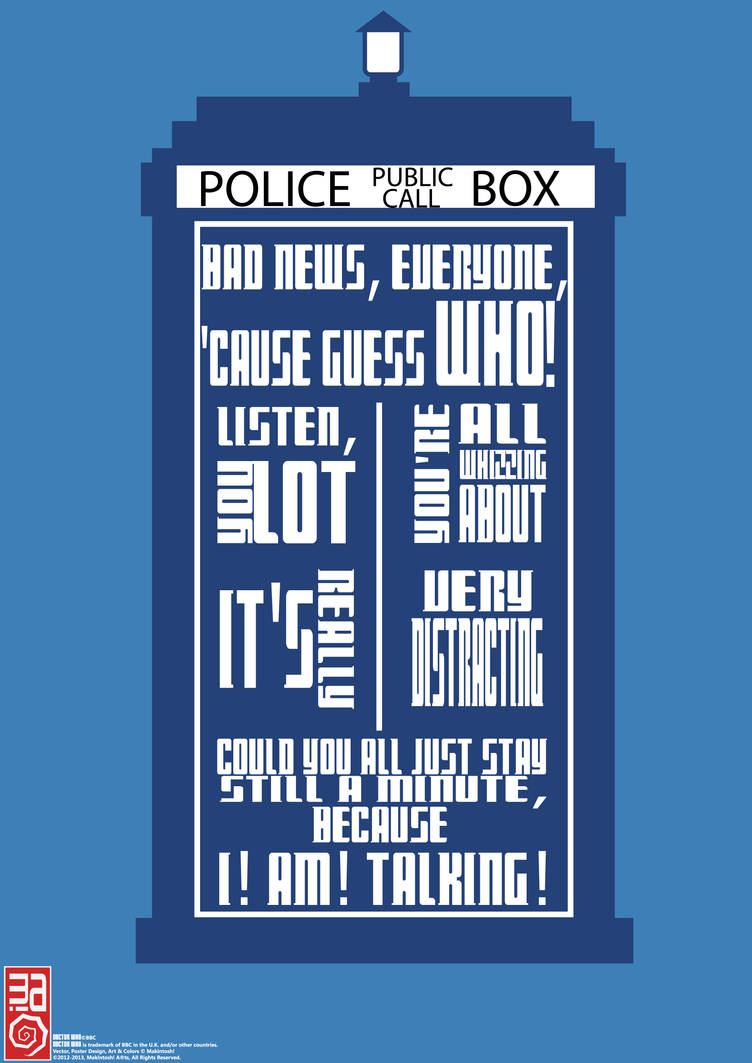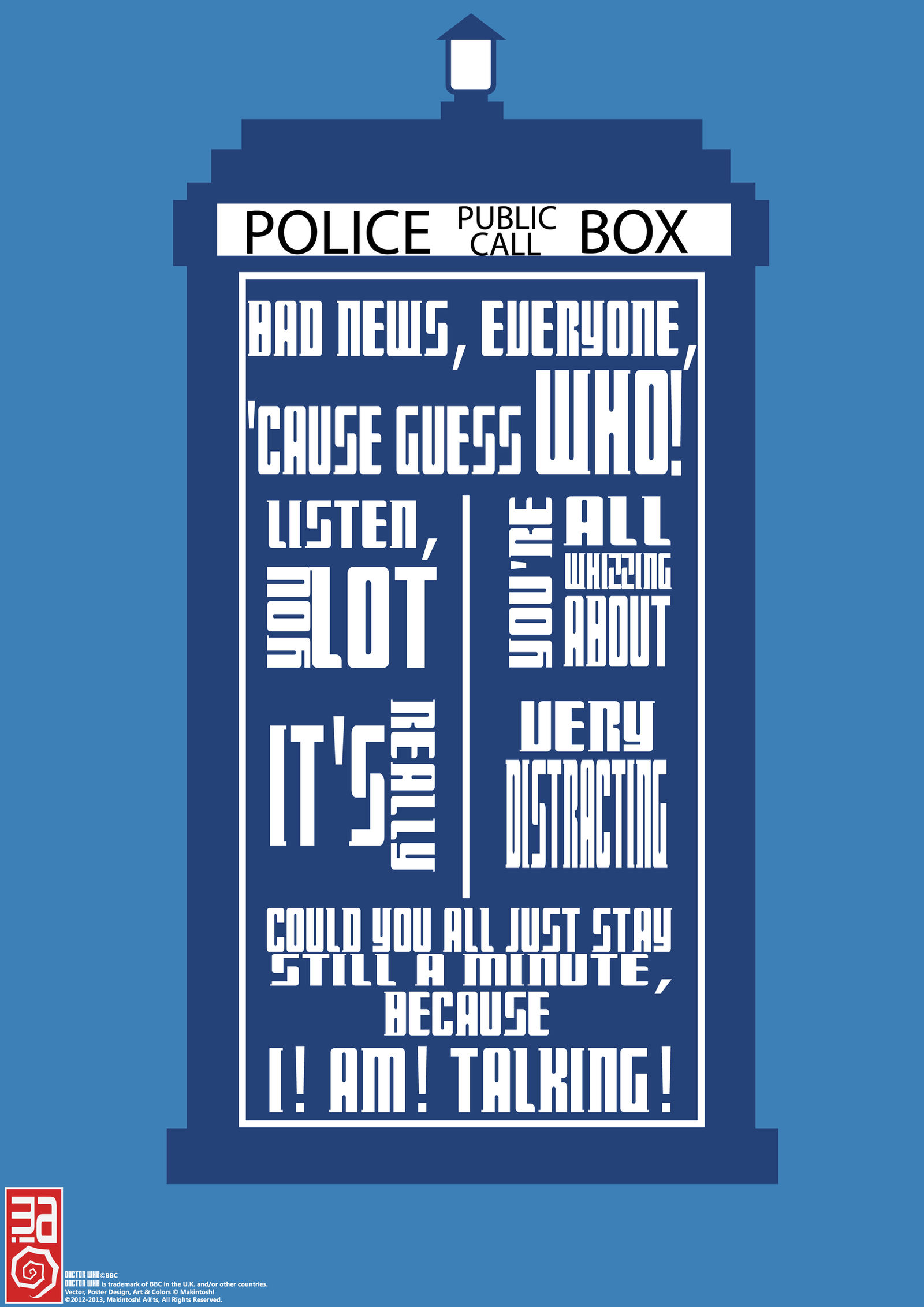 .:
Facebook Page
:.
Original Size: ~420x~594 mm [standard: A2];
- - - -
Typography/Typografia:
"
But, bad news, everyone, 'cause guess who! Listen, you lot! You're all whizzing about. It's really very distracting. Could you all just stay still a minute, because I! Am! Talking!
"
(~ 11-th Doctor, The Pandorica Opens)
Made with Adobe Illustrator CS4.


§ Doctor Who © BBC
§ Doctor Who is trademark of BBC in the U.K. and/or other countries.
§ Vector, Poster Design, Art & Colors © Makintosh!
§ 2012-2013 © All Rights Reserved.