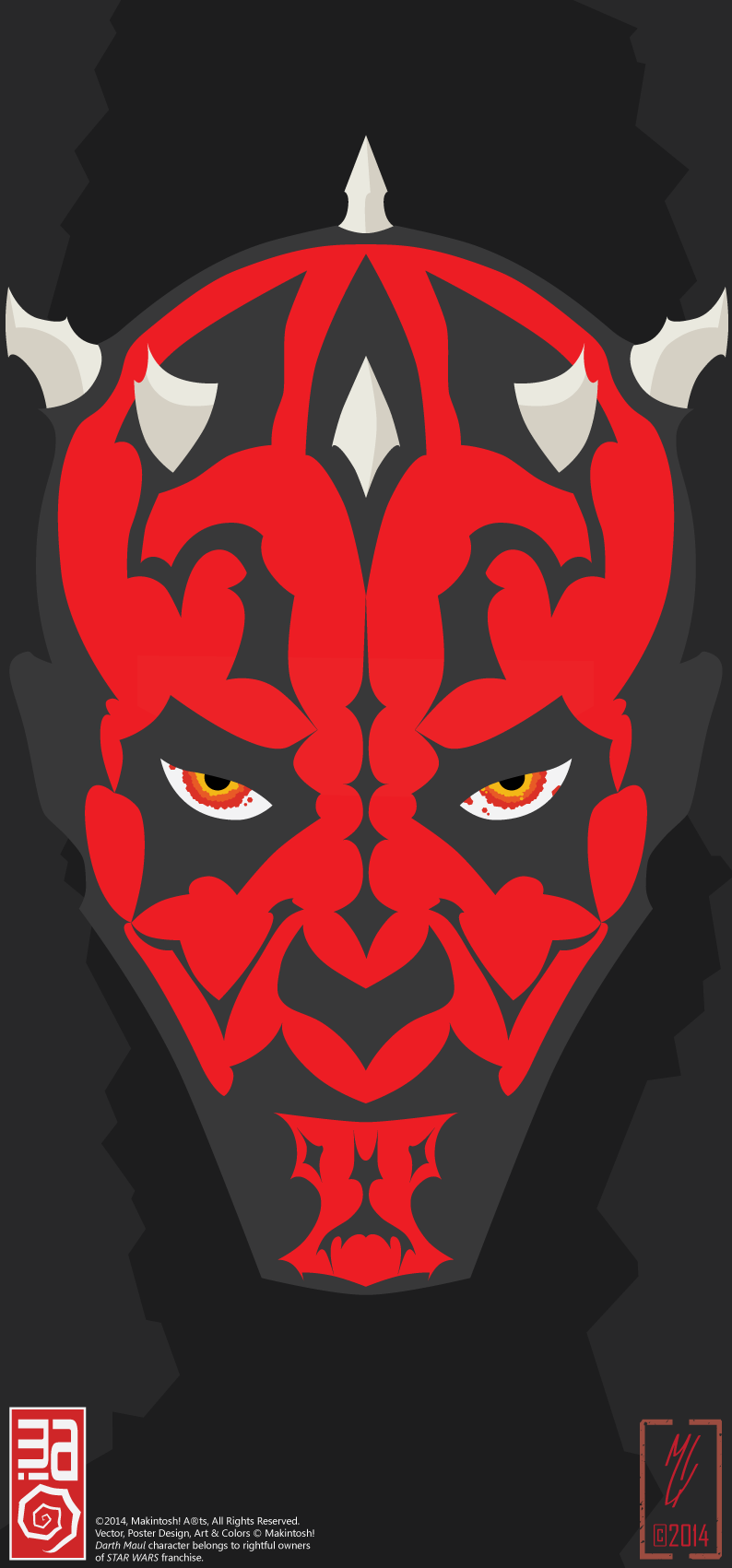 Original Title:

DΔrth Maul Poster

Original Size: 280x600mm





- - - -

Surprise-birthday gift for my best friend LELIS (

that I always can count on him!

) which is one of the biggest

STAR WARS

fan that I ever met!

He got fully printed poster at his birthday (so it's not late one!).




- - - -






§ ©2014, Makintosh! A®ts, All Rights Reserved.
§ Vector, Poster Design, Art & Colors © Makintosh!
§ Darth Maul character belongs to rightful owners of STAR WARS franchise.


Reply

Bardzo fajny pomysł

Podoba mi się jak zrobiłeś jego tatuaże

Reply

Dziękuję :3 Starałem się aby się wyróżniały od swojego "typowego" stylu, w jakim większość ludzi je przedstawia. // Thank You :3 I tried to stand out from a "typical" style in which most of the people represents those tattoos.
Reply