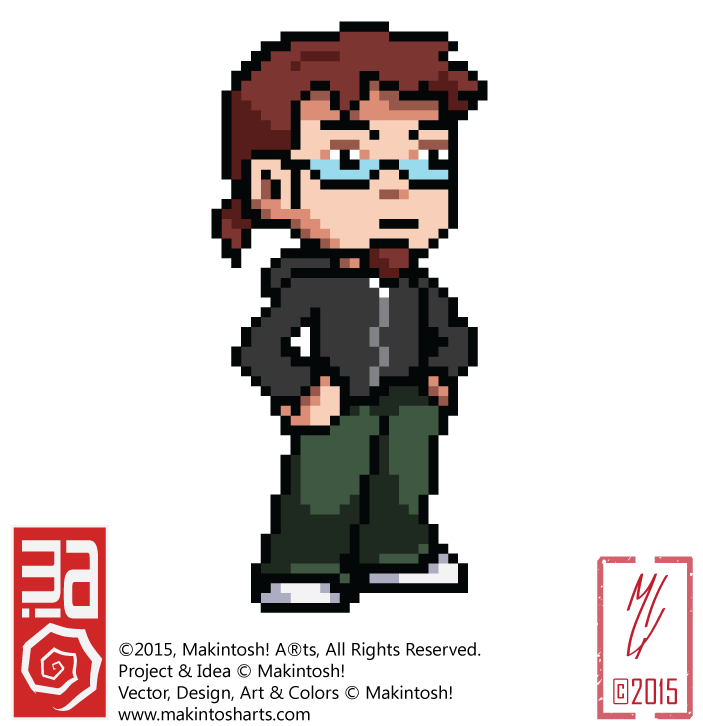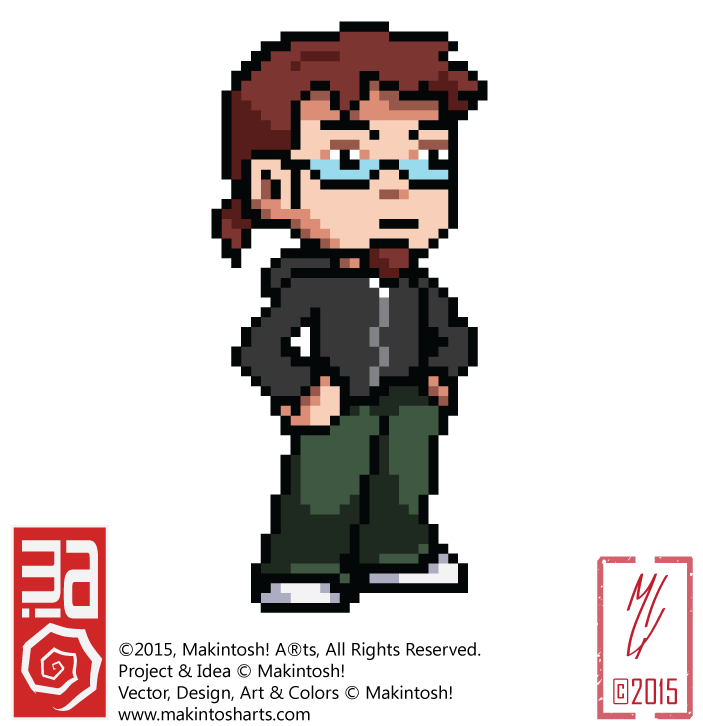 .:
Facebook Page
|
Makintosh! A®ts
|
Watch
:.
- - - -
Some people are still stuck in 16-bit era.
And before You ask - yes, this is pixel art done using vector graphics.
Do You like it? Maybe You want Your pixalized self done the same way?
If yes please contact me via dA note or by e-mail.
- - - -


§ ©2015, Makintosh! A®ts, All Rights Reserved.
§ Project & Idea © Makintosh!
§ Vector, Design, Art & Colors © Makintosh!

Zarąbiste, z tym, że chyba ty jesteś rudy a nie brązowy nie?
Reply

A popędził ktoś Cię ostatnio kablem od żelazka :U? Tylko tą stroną z żelazkiem


Kolor włosów brałem ze swojego zdjęcia (
via hex-color-piping
).
Reply

Reply

Tylko tutaj na cukrzycę nie zejdź, bo Cię na sumieniu będę miał

Reply

Niezła reprodukcja siebie

Ciągle podziwiam, że w wektorze to robisz, ja chyba bym nie dała rady :v
Reply