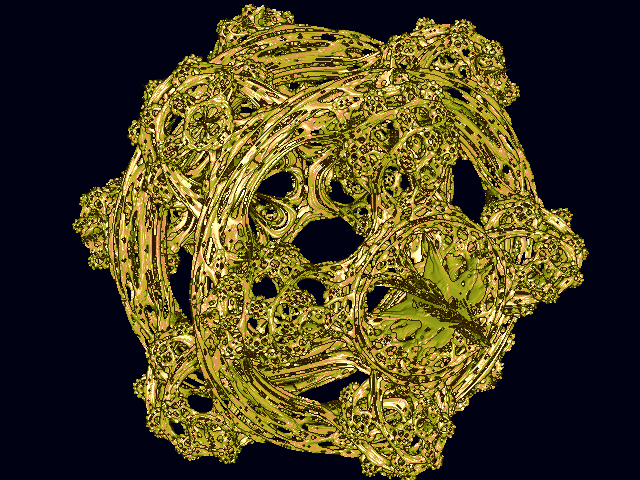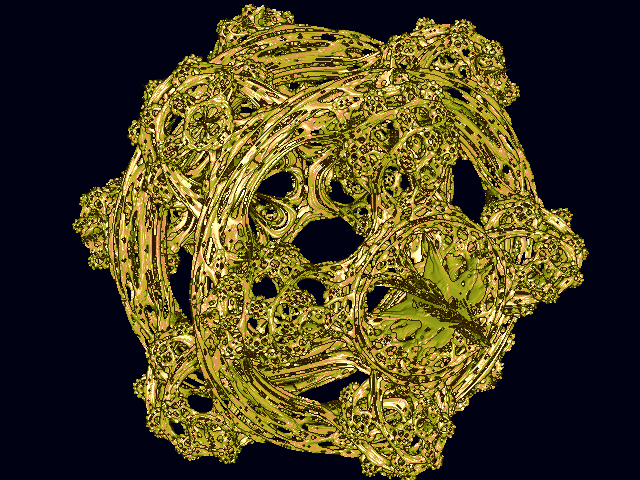 Watch

Epic. Even epicer still, if this was put in one of the new 3d printers....
Reply

I have an offer from a distributor of the Z-Corporation's Z650 to render me a sample print - I really must get around to creating an appropriate file

Reply

My variation turned out to be HUGE and not that impressive wrt retaining the surface details and so forth. Might revisit after awhile!
Reply

That is beautiful. I would slow down the animation a touch. A little too fast.
Reply

Thanks. It's a little fast as I didn't want it to get too large

Reply

Why would slowing it down make it too large?
100 frames seems plenty. Perhaps at 10-12 fps?
I was experimenting in ImageJ and added a Clockwise rotation which ends up cycling 360 degrees.
Pretty cool application (ImageJ) It is free and I have written a ton of custom scripts I use.
With your permission I could post my speed/rotational variation with full credit to you.
Reply

Anything under 20 fps is too jerky for me and I didn't want to make it bigger by using more frames...
Sure - post your variation

Reply

Now that's an interesting piece, colouring is a little odd but the animation is wonderful.
Wonder what this would look like in real life.
Reply