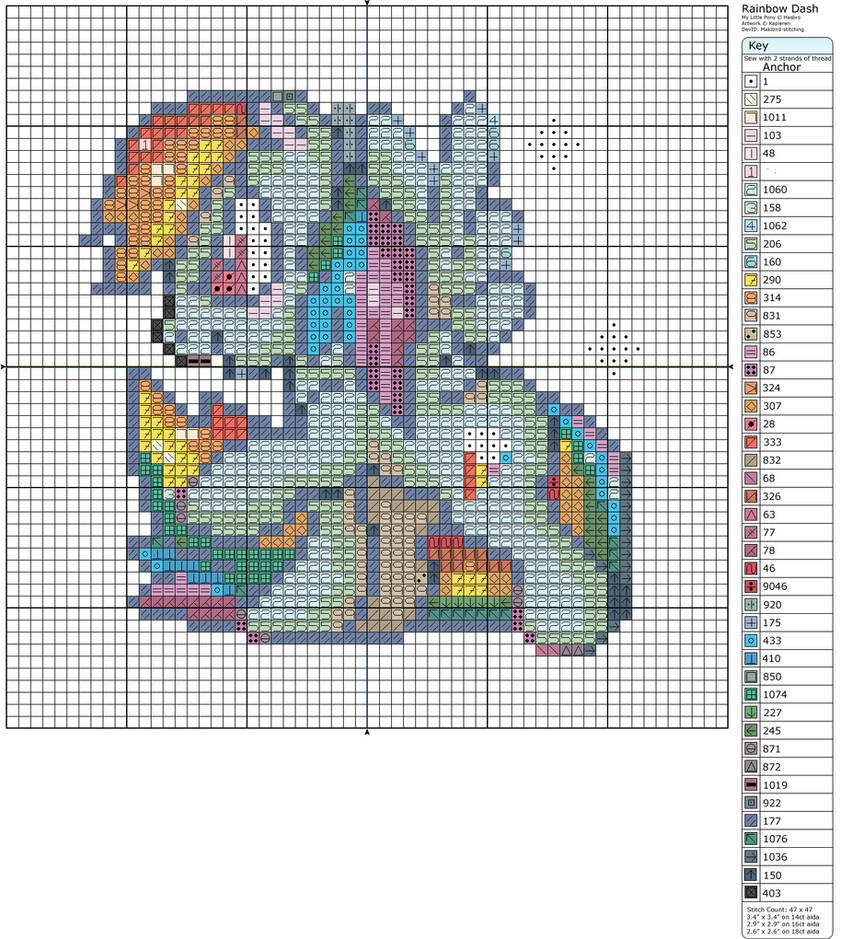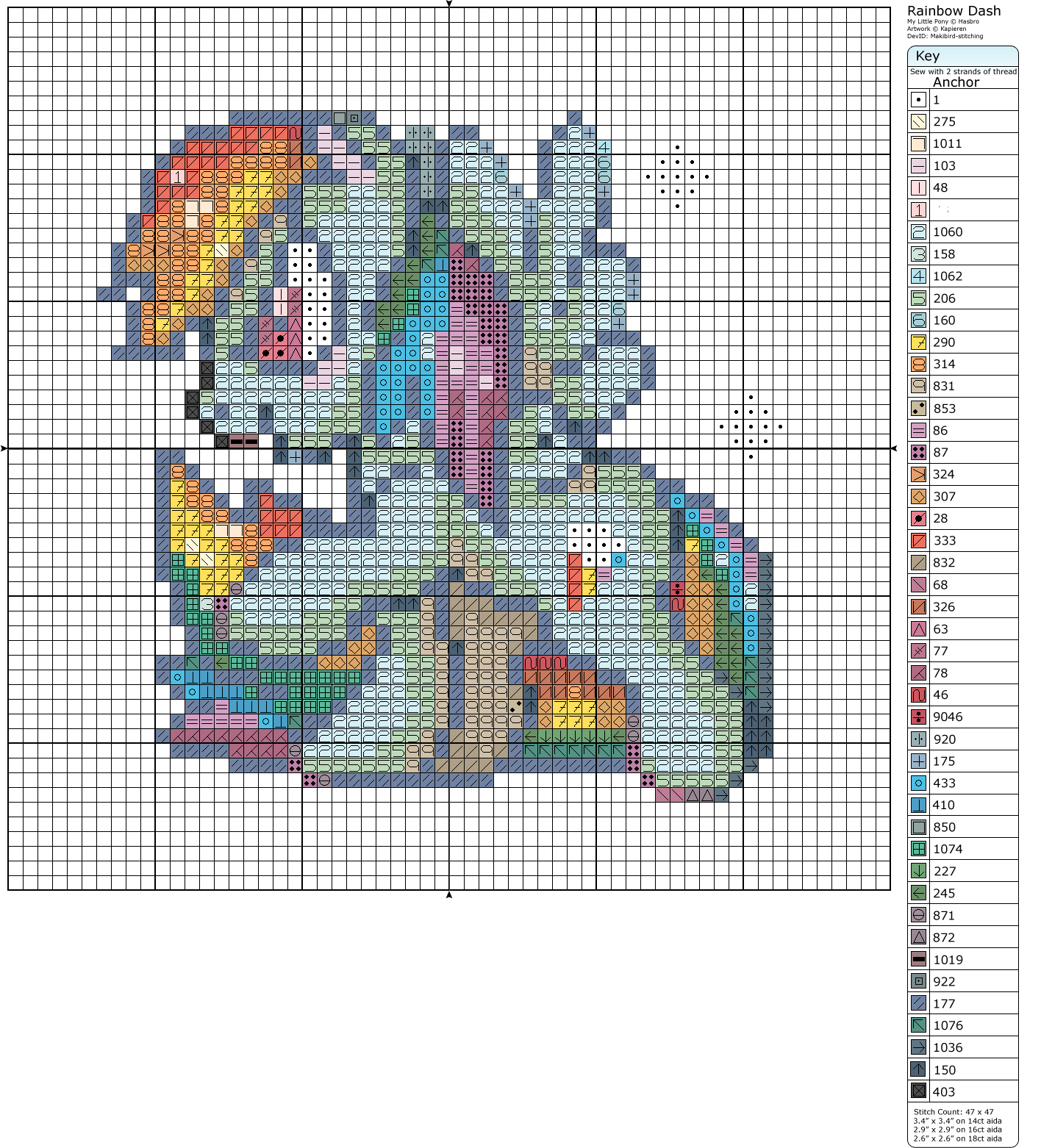 Watch
See journal.
Thanks to *
kapieren
for letting me use his awesome sprite.
So many colours @.@
Serving suggestion: Do the sparkles in a metallic thread. I love the Madeira threads, gorgeous and easier to work with than DMC.

awesome! my five year old is going to love you for converting this (well, ok, and me too! lol)
Reply

I want to put this on something for my little girl. She loves Rainbow Dash. Would you be able to do this for her cutie mark. That would be sweet.
Reply

I have to make this one for a friend. do you have any others?
Reply

Not yet but there is one on my request list. If there's a sprite you see on DA that you'd like sewing contact the artist and ask for permission for me to use it and I'll make it into a pattern

Reply

Reply

Reply

This is awesome! I'd love to see a few more of the MLP:FiM ponies. I just wish I knew where to get Anchor floss, cause that'd be a whole lot easier than trying to match to the DMC colors in the store..
Reply

This is intense. I want to try it just to challenge myself.
Reply

It's not that hard, there's just loads of colours each only a few stitches. I bet you could do it!
Reply